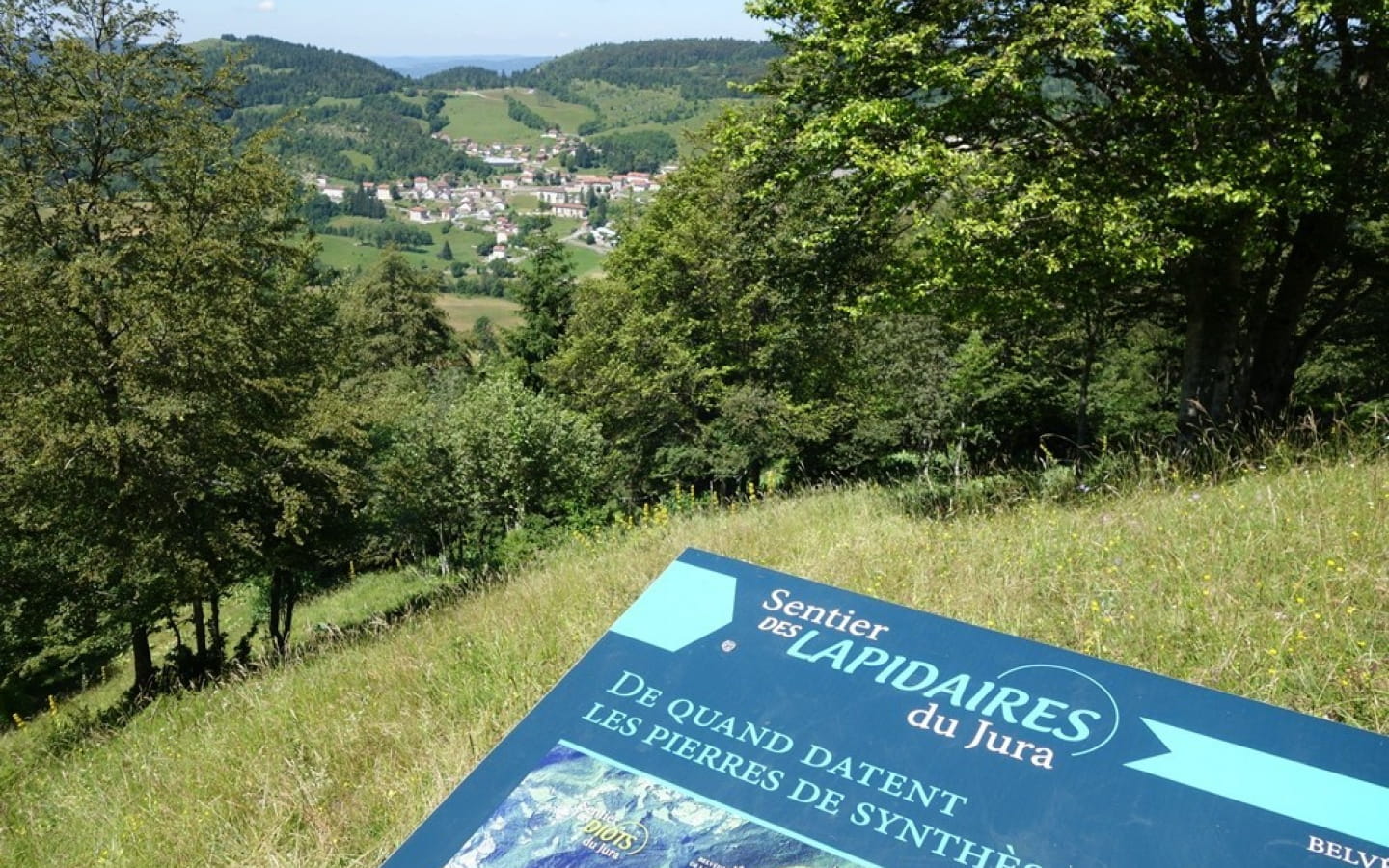 -
Loop trail
Time: 2h / 3h
Distance : 9km
Difference in altitude: 340 m

Access : Contour des Italiens, Hameau de l'Etain 39310 Septmoncel-Les Molunes.

GPS coordinates departure (decimal degrees) :
latitude N 46.3714 / longitude E 5.9263

The Jura Lapidary Trail is :

- A free outdoor activity.
- A free trail without any headaches, no need for a map, 12 educational markers will guide you along the trail.
- Educational markers with photos of the points of passage so that orientation is child's play.
- A trail in the heart of nature with explanations on the region and the surrounding landscape.
- A 9km trail to be done alone or with the family, allow 2 to 3 hours depending on the walker.
- The discovery of exceptional panoramas.
- A trail combining positive and negative gradients.

Why the Jura Lapidary Trail?

The aim of this trail is to offer everyone the freedom to discover and share the beauty of the Jura panoramas, through a unique educational hike.
Promoting hiking in a different form was the objective of the commune of Septmoncel and the Entente Sportive, supported by the Dalloz Industrie Lapidaire companies and the Franche-Comté region. The emphasis is on modern signposting, allowing hikers to discover the wealth of the Haut-Jura without a map.

What is the Jura Lapidary Association?

Lapidary is a historic activity in the Haut-Jura. It is the cutting and polishing of coloured stones mainly used in jewellery.
The word "lapidary" comes from the Latin "lapis" which means "stone".
Brochures edited by Montagnes du Jura