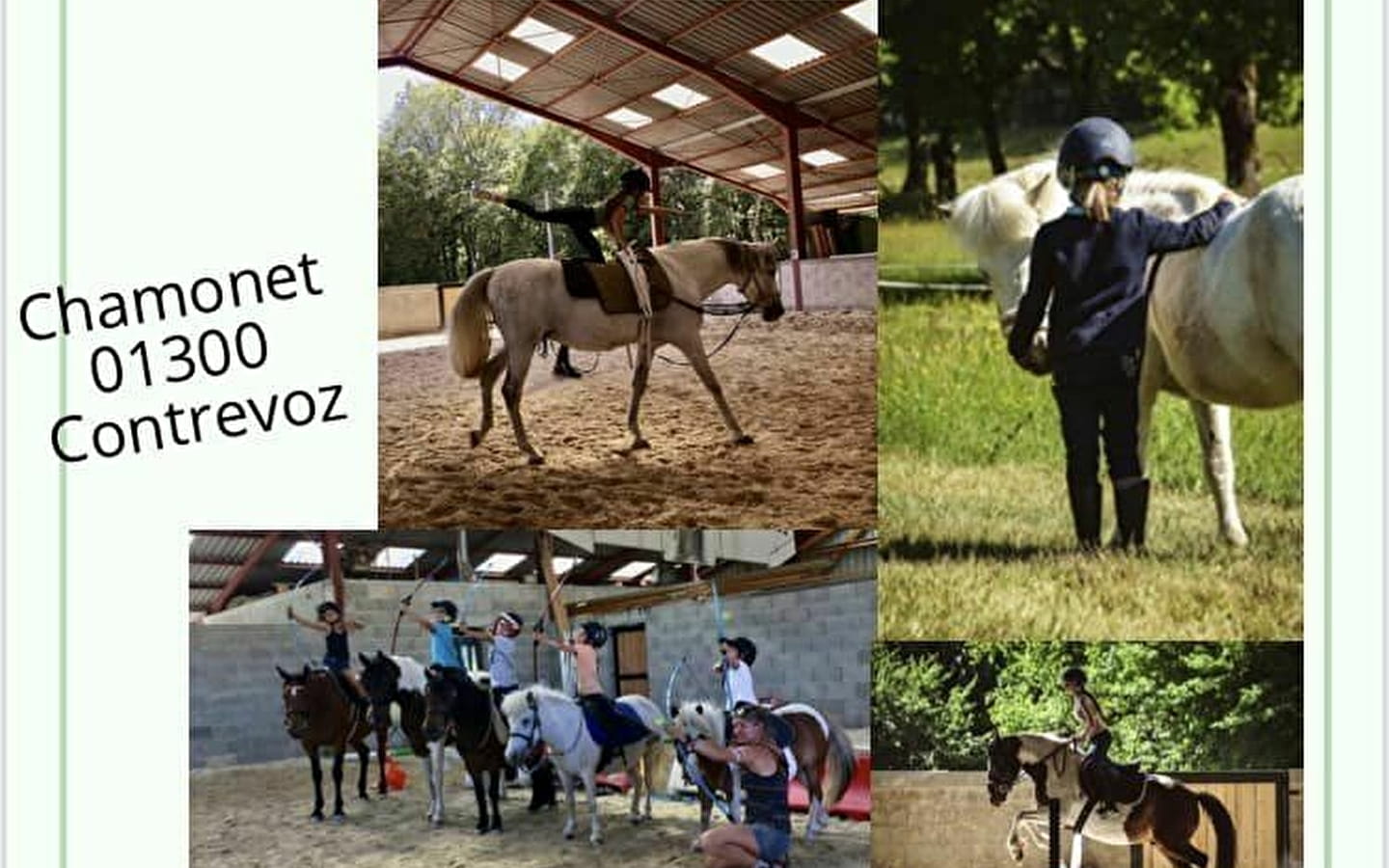 -
The children take part in caring for the animals and discover the local flora and fauna with Azalée as their guide.

Morning: feeding the animals and 1 riding lesson
Lunch: picnic and games
Afternoon: themed riding activities

Half-day or full-day courses available.
Half-day timetable: 9am to 12pm or 2pm to 5pm
Full day: 9am to 5pm

For 5 to 10 year olds, beginner to G2 level: weeks from 10 to 14 July, 17 to 21 July, 31 July to 4 August and 7 August to 11 August.

For 10 to 17 year-olds, level G3 to G5: weeks from 24 July to 28 July and from 1' to 18 August.

Bookings required.
Stages d'été au centre équestre Terre et Ciel
Chamonet01300 CONTREVOZ
Prices & Schedules
Opening :
Brochures edited by Montagnes du Jura