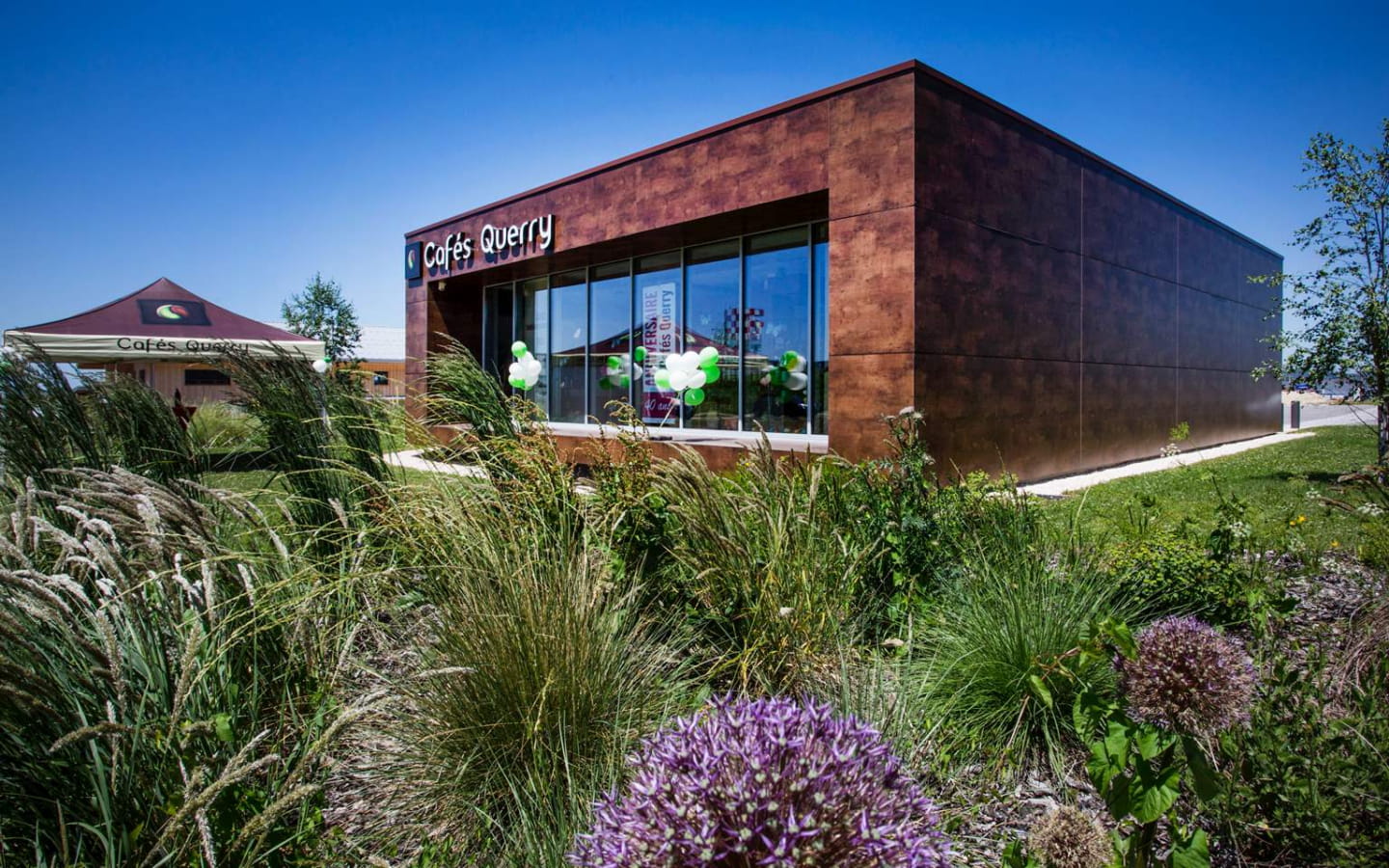 -
Cafés Querry is a family roasting company. Based in Pontarlier since 1976, we work with the last independent French importer.

Due to the increasing demand from our customers, we moved and expanded our premises in 2016 in a commercial area and invested in a 60kg capacity roaster. This roaster is equipped with software that allows us to obtain a regular roasting (we never change our recipes). This machine, combined with the know-how of the Cafés Querry roasters, allows us to respect and highlight the uniqueness of the origins (terroir, green coffee production methods, efforts of the sector to offer a high quality product, etc.).

This new shop in the Grands Planchants area is easy to access and has a wide range of "delicatessen" products (coffees, Dammann Frères corner teas, tableware and regional products). In addition, a showroom of automatic coffee machines is available with a dedicated tasting area. In addition, you will also find organic coffees and teas.
You will also appreciate the view on the roasting area and the coffee and tea tasting in the Coffee Shop.

You can find us on our e-commerce site: www.cafes-querry.com with the option of a drive.

Open Monday to Friday from 9am to 12pm and from 1.30pm to 7pm, as well as on Saturdays from 8.30am to 6.30pm non-stop.
Torréfaction - Cafés Querry
10 rue Eugène Thévenin25300 PONTARLIER
Credit card, Cheques and postal orders, Cash
Brochures edited by Montagnes du Jura