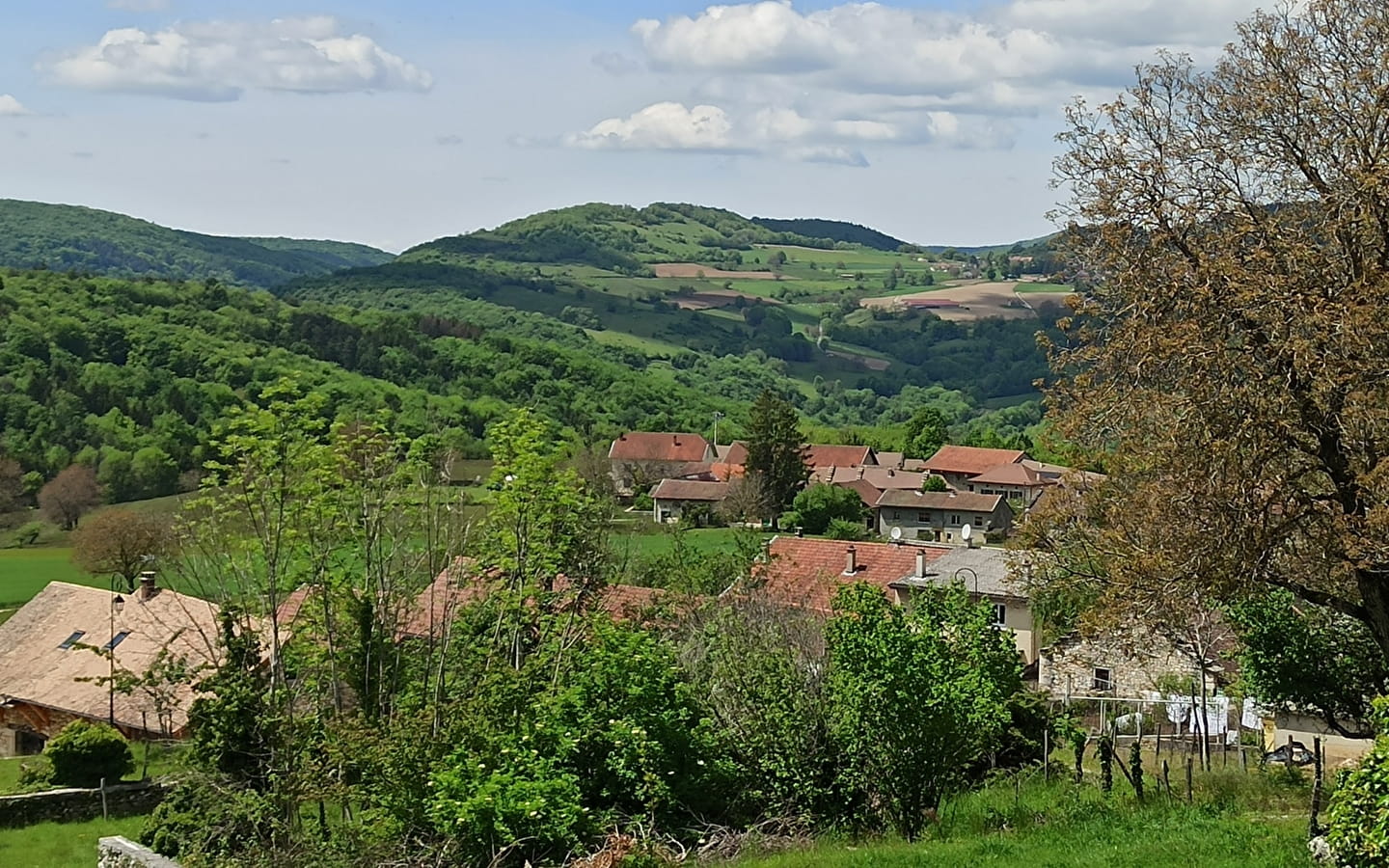 -
Bordered by woods and meadows crossed by streams flowing into the Brivaz, Marchamp is a particularly pleasant village, and full of curiosities!

Starting with the Cerin quarry. Originally, its limestone was used throughout Europe for lithography (a technique for printing a drawing on stone that can be reproduced in multiple copies). Today it has become a sensitive natural area. You can walk around it to look for traces of the past, when the Bugey was a lagoon. Fossilised turtles, crocodiles and anemones have been brought to light during long excavations. They can be admired at the Paleoecological Museum in Cerin, and even, for some of them, at the Musée des Confluences in Lyon.

The commune also has a peat bog. This circular basin of 10 m in diameter, in the middle of a field, is nicknamed "the eye of the peat bog". It can be seen from a roadside observation point.
Prices & Schedules
Opening :
Brochures edited by Montagnes du Jura