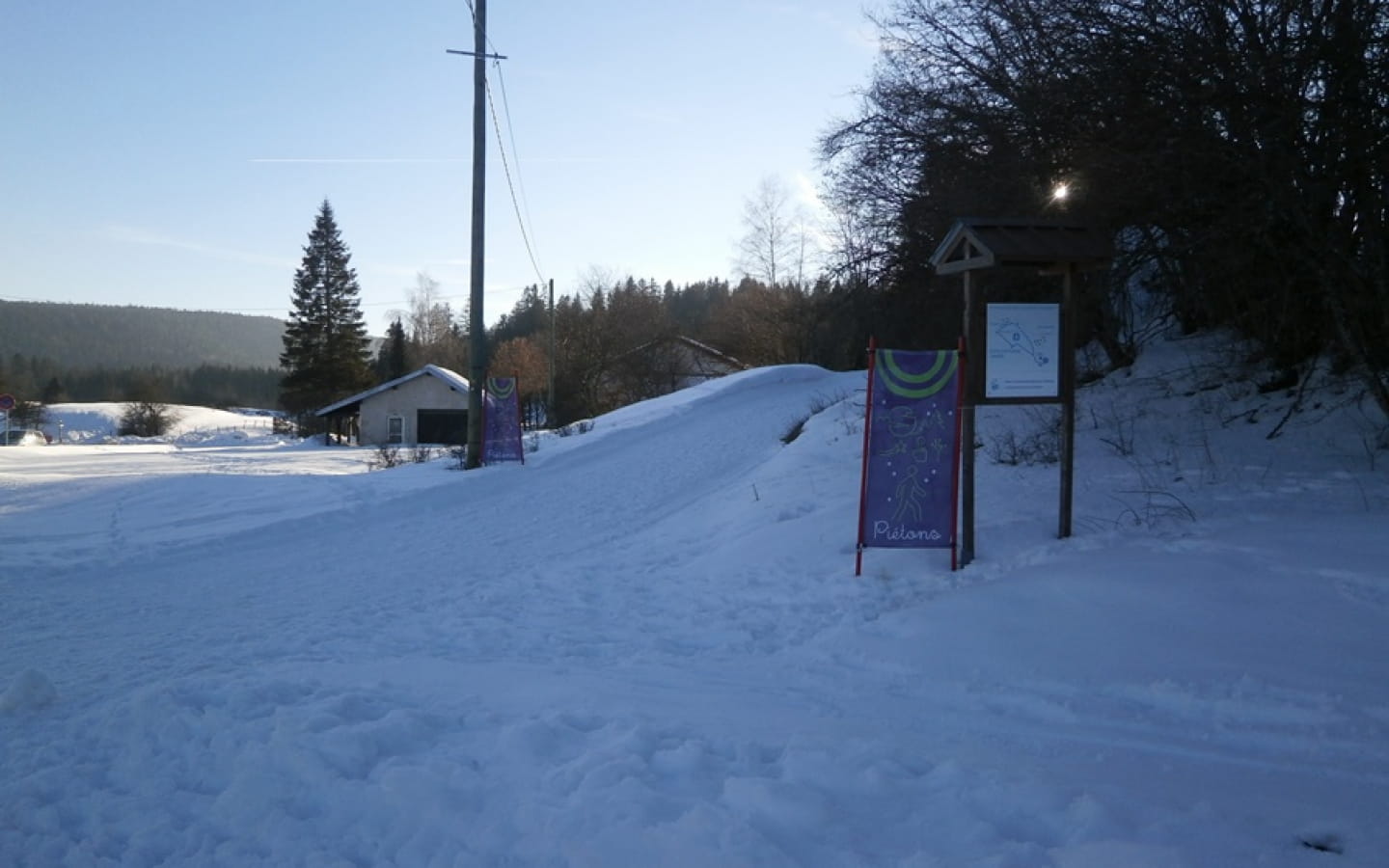 -
Packed trail for pedestrians in Saint-Laurent en Grandvaux : You don't want to take snowshoes and don't have enough energy for cross-country skiing?
Do you still want to get some fresh air, enjoy the sunshine of the Haut-Jura and the Grandvaux hills, while walking in the snow?
Enjoy our sunny, packed pedestrian trail of about 1,7 kms.
Piste damée pour piétons - Les rochats - bleue
39150 SAINT-LAURENT-EN-GRANDVAUX
Brochures edited by Montagnes du Jura