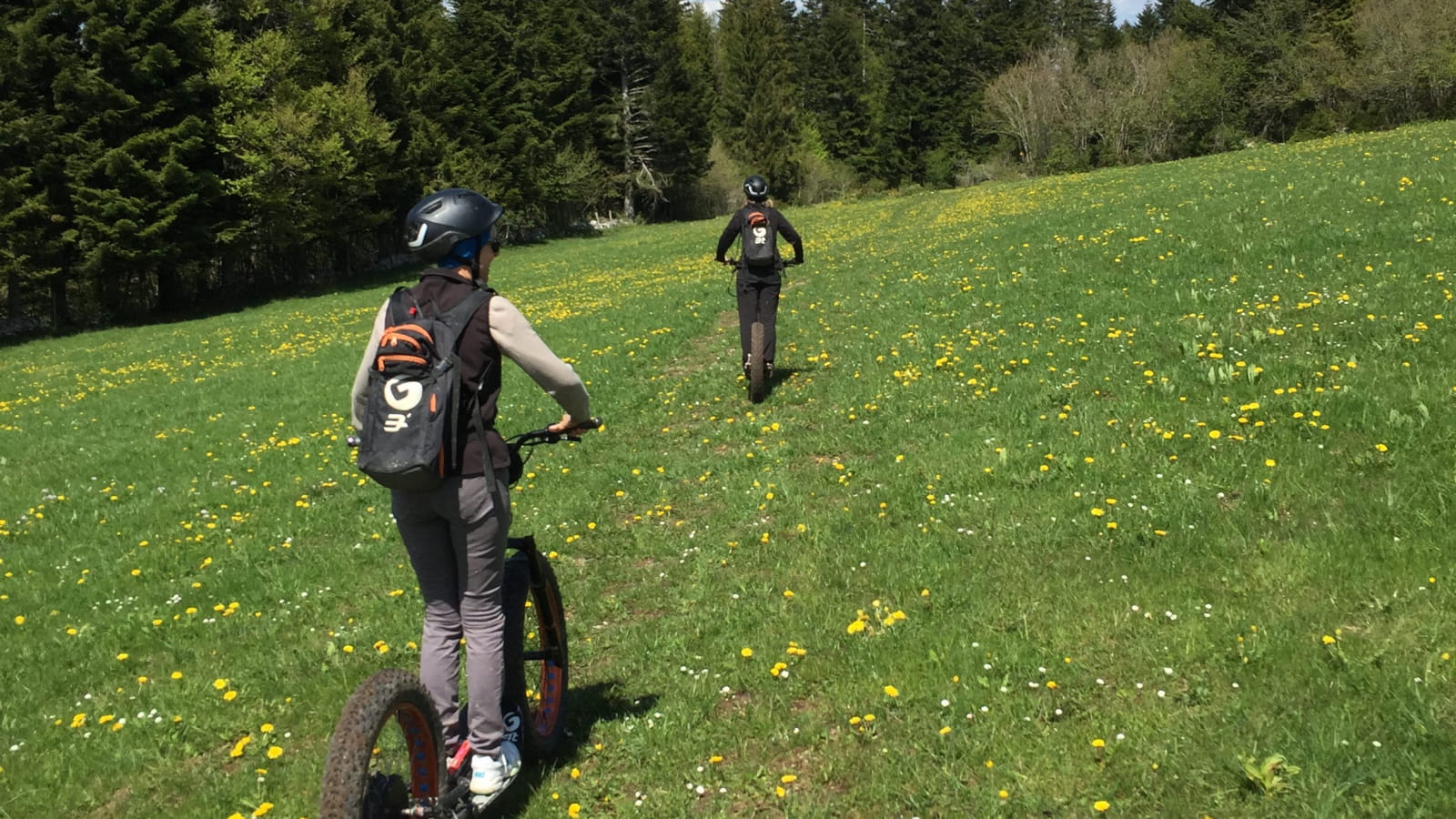 For an alternative approach to the Jura Mountains, why not explore by electric scooter? With its big fat wheels, this all-terrain scooter can be used any time of year! Here you'll find activity providers who propose scooter rentals as well as guided excursions.
An activity that's 100% fun, summer or winter
Electric scooters are ideal for adrenalin addicts and an amusing way to explore the region during a gentle ride or a sporting challenge.
This new means of locomotion is
>> quiet,
>> electric-powered
>> and respectful of the environment!
The fat all-terrain wheels make it easy and pleasant to handle at any time of year.
In summer or in winter, along the road, through the forest or on the snow, you'll take to the trails of the Jura Mountains with your family or friends! Alone or in the company of a guide you'll have fun 100% of the way.
A territory to explore from north to south, from streets to mountain trails!
If the duration of your excursion allows, you'll be able to go exploring the unspoilt landscapes of the Jura Mountains. With the help of an audioguide, your e-scooter will take you along the 3km "Heinrich Schickhardt" urban trail in the Montbéliard region.
You'll also be able to take to the hills above Château-Chalon or Besançon, tackle the Jura summits, or discover the Lakes region. Various service providers across the massif can take you exploring some beautiful sites for an outing that won't disappoint you.