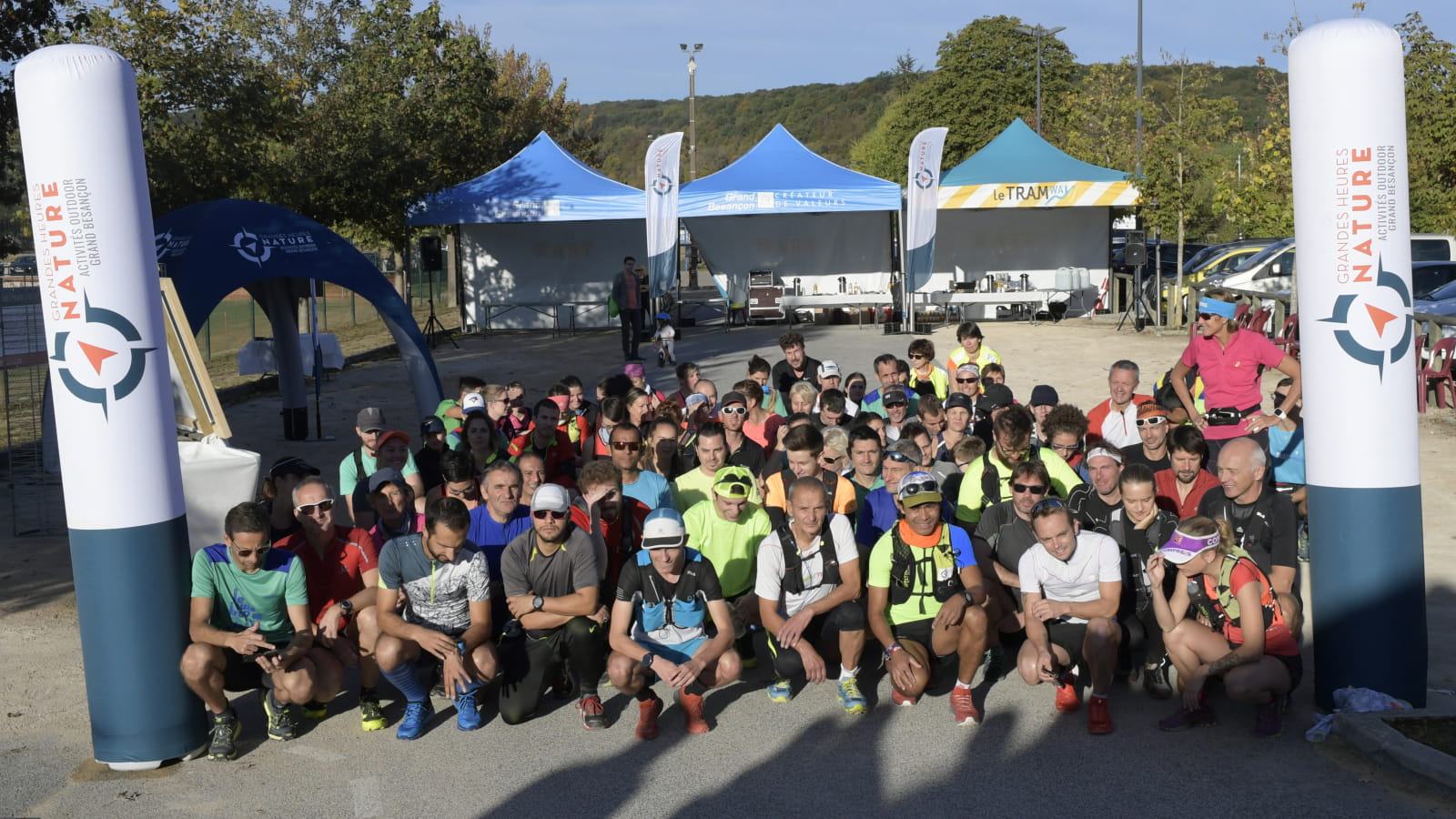 The Grandes Heures Nature trail-running area is the first permanent trail-running area approved by the French Athletics Federation. Discover the 186km of trails for all levels and explore this unspoilt nature and the Vauban fortifications, a UNESCO World Heritage feature.
Grandes Heures Nature trail-running area in Besançon
The Grandes Heures Nature permanent area promises an unusual trail-running experience. Whether you're just stopping over or staying for longer, you'll love these trails.
When you choose Greater Besançon as your destination, you get the pleasant combination of UNESCO-listed heritage and the pristine nature that surrounds Besançon across the 7 hills that overlook the city.
As for the running, there's an itinerary to suit every preference, from challenging single-track trails to shady forest paths across rolling terrain and from steep slopes to relaxing fortified quays. Whichever you choose, prepare to be amazed and enchanted every step of the way.
When it comes to a change of scene and making discoveries, the Vauban fortifications and, a real highlight, the Citadel and historic centre of Besançon make an unforgettable heritage tour. Unless you prefer to stroll through the galleries of the Fine Arts Museum or the Time Museum, or visit the Maisons Comtoises, an open-air museum that reveals the history of local housing.
What are you waiting for? Come and enjoy the Grandes Heures Nature experience for a unique adventure in the great outdoors!
The trails
Boucle du Doubs urban loop trail
6.2km
Fort de Chaudanne trail
9.5km
Fort de Planoise trail
6.5km
Fort de Bregille trail
10.8km
Chaudanne - Rosemont trail
13.4km
Fort de Planoise trail
19.3km
Bois de la Côte trail
13.5km
Fort de Montfaucon trail
20.7km
Village of Busy loop trail
28.7km
Greater Besançon loop trail
32.7km