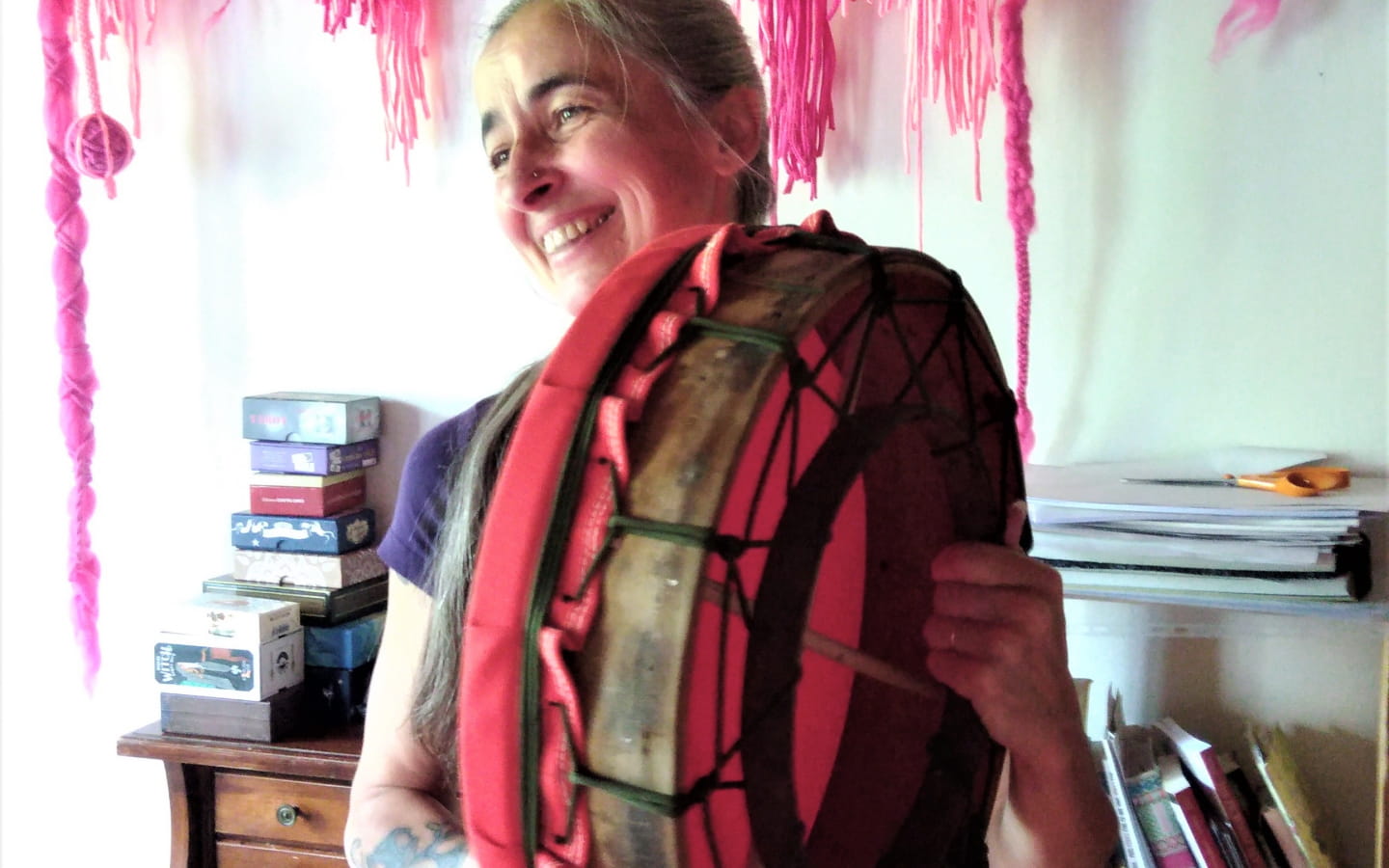 -
Energetic treatments oriented towards Reiki and Shamanism. Sylvie offers you face-to-face treatments at her home or at a distance. Healing also for animals.

Reiki : the energy of healing
Shamanic care : energy of purification, healing and protection
Animal care : to relieve all living beings
Care of places : purification and protection of places

Reiki healing

Reiki energy can be sent from a distance over several days. This way of sending Reiki differs from shamanic healing which is done by appointment. For the sending of Reiki, we decide on the number of days of sending and then day after day, the sending of Reiki is done without you knowing at what time it is done in the day.

Shamanic healing

In shamanic healing, in addition to the Reiki energy, there are several parameters such as visions, drumming, dancing, painting...

"In face-to-face sessions, I receive you in my home for 1h30 and we share our mutual feelings.

At a distance, we make an appointment, I ask you to send me a recent photo of you and your first name / name. I suggest that you sit comfortably. I tell you when I start and indicate when the treatment is over. We then exchange our feelings. "


"Energeticist, Shaman, soul broker, and textile artist. I became aware of my ability to give energy healing and to create with my hands at the age of 48, and after an intense shamanic experience. "As far as energy healing is concerned, I have been around for more than 30 years, having been initiated several times to various ways of healing with energy, without ever putting them into practice, in spite of the attraction that I deeply felt. I have trained in several energy healing practices." Find more details about my background on my website.


-----

Textile art

Sylvie also makes contemporary textile creations with vegetable or synthetic fibres. She uses vegan fibres. These fibers are woven into wall sculptures like a weaving, sculptures on stand or lights.
Prices & Schedules
Prices :
Base rate :

40€

Other rate :

60€

Other rate :

60€

Other rate :

40€
Brochures edited by Montagnes du Jura