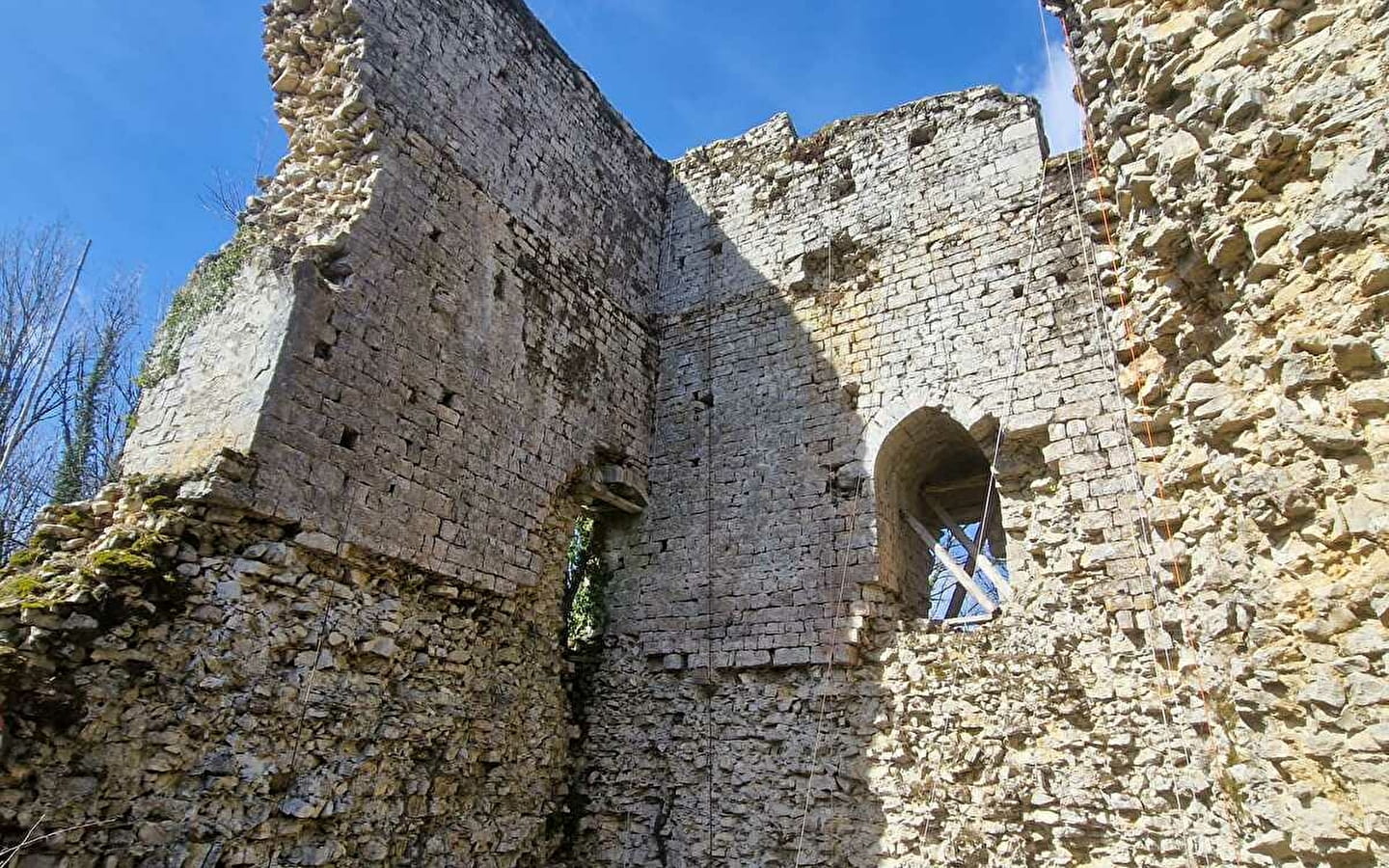 -
In the early 13th century, the Comtois lords revolted against Otto II, Count of Burgundy. He had to protect one of the county's major towns, Poligny. To this end, he ordered the construction of a fortified castle at Montrond. This site, covering more than a hectare, was at the head of a castellany that included the town of Montrond as well as the villages of Molain and Besain.

The site was dismantled in 1479 by the troops of Louis XI. From 1479 onwards, the castle was abandoned and gradually forgotten. The eastern section of the main tower collapsed in April 1981, and the site was listed as a Historic Monument in 1986.

The association La Tour d'Otton is committed to preserving the medieval site of Montrond and introducing it to the public through regular events.
Brochures edited by Montagnes du Jura