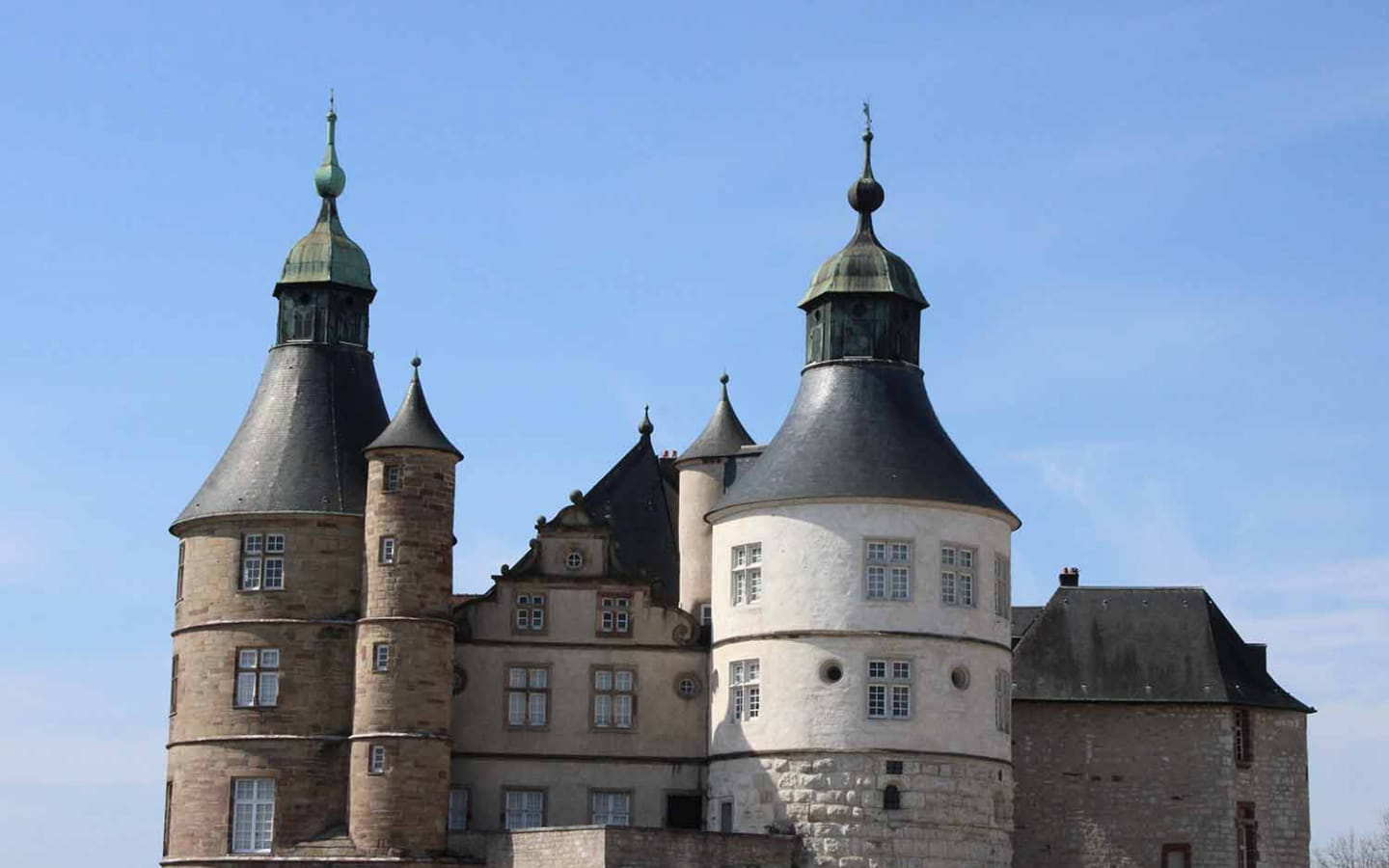 -
Built on a rocky promontory, this stronghold, already erected in the 10th century, was constantly transformed over the centuries. All that is left of the château, built in the 15th and 16th centuries, are two massive towers with roof lanterns : the Henriette tower (1422-1424), the Frédéric tower (1572-1595) as well as the main building (18th c). All the other elements were destroyed in the mid-18th century to make
way for Classical-style buildings. The porch of the Henriette tower boasts some beautiful wrought iron railings, made by Jean Messagier (1920-1999).
The castle houses a museum, which recounts the history of the Pays de Montbéliard, from prehistory to current times. There is a historical tour through its former kitchens, superb vaulted rooms that have been very well restored.
Le château des Ducs de Wurtemberg
Cour du Château25200 MONTBELIARD
Prices & Schedules
Opening :
From 01/01/21 to 31/12/50 of 09:30 to 12:30 - of 13:30 to 18:00
Brochures edited by Montagnes du Jura