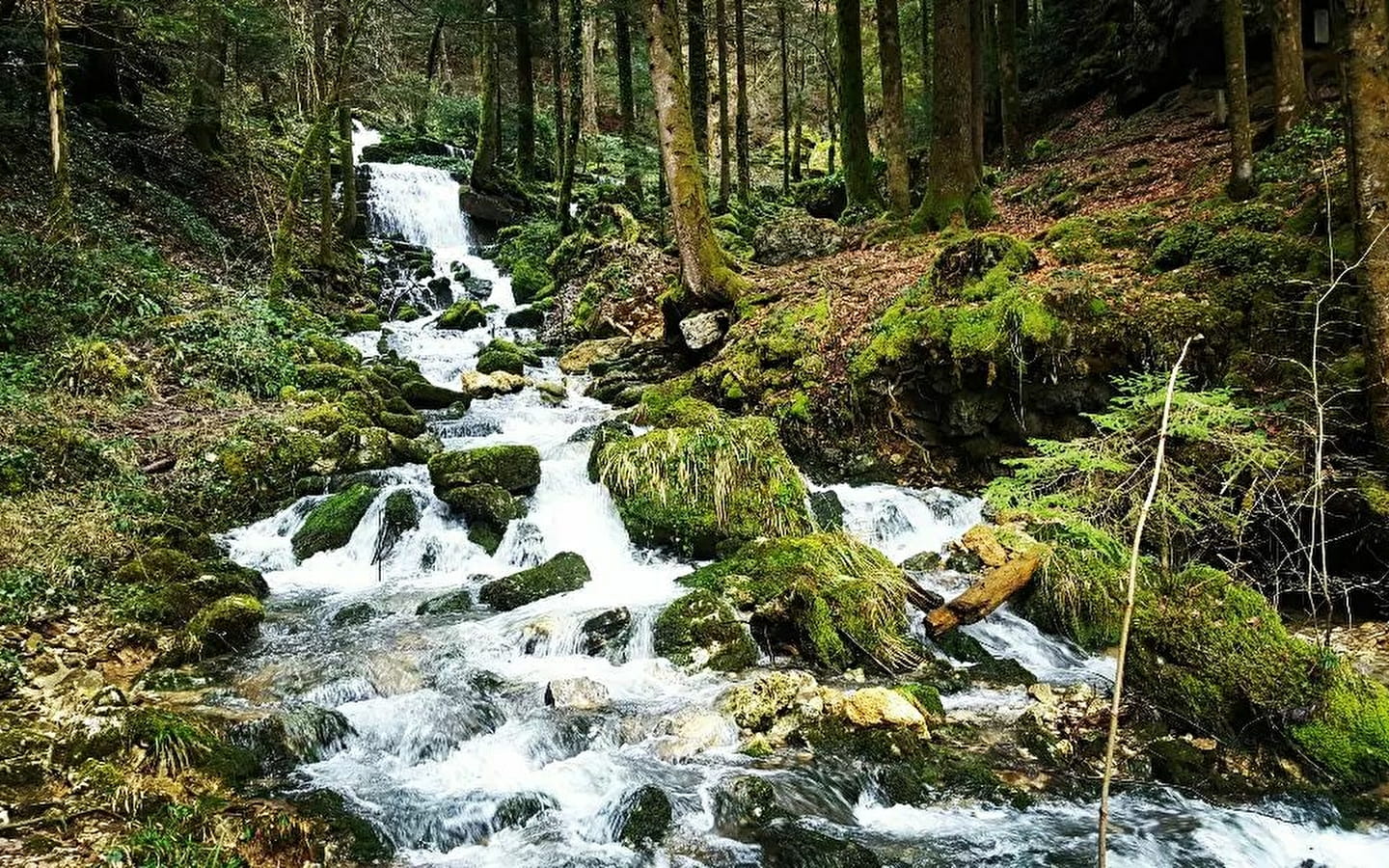 -
Some twenty kilometres long, the Angillon rises at the foot of the Joux forest, in a small village known as the land of bears: Les Nans.

From the village's magnificent Comtois bell tower, you can follow the Angillon, a tributary of the Ain, all the way back to its source. At the end of the path, in a rocky cirque, you will climb up a series of small waterfalls. It's from here that the enchantment begins... Leave the narrow road and take the forest path, not forgetting to take a look at the other side of the river, where a small cave is occupied by... two bears!

These two wooden statues carved from the same tree are the work of a local sculptor, the first dating from 1994 and the second from the following year. The village is also home to two other caves, one of which is well known to speleologists, the Grotte de la Doye.
Brochures edited by Montagnes du Jura