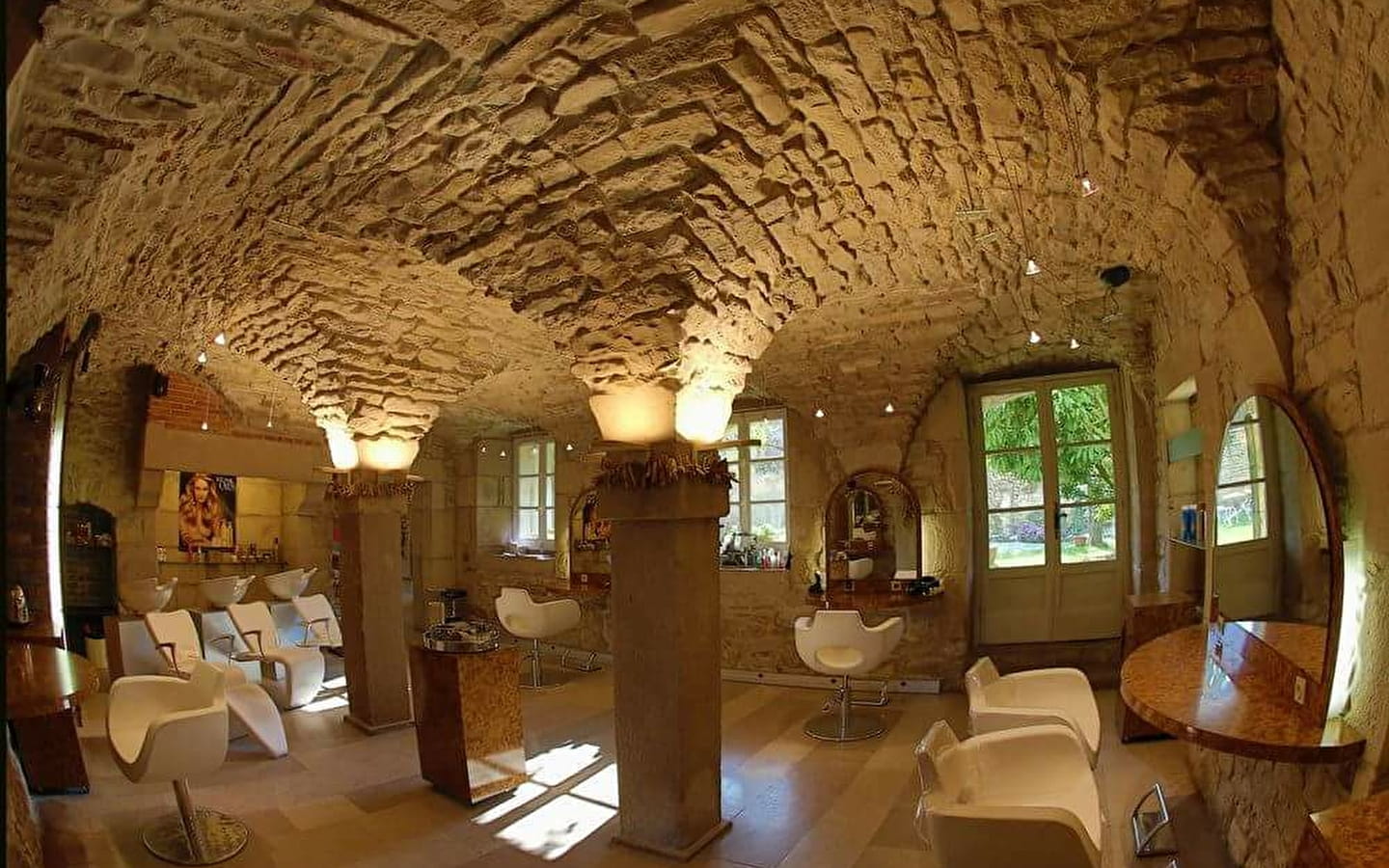 -
ACROPOLE
Former Convent of the Tierceline Sisters Hairdressing Salon

LE COUVENT DES TIERCELINES 17th century

It was a place of prayer and meditation, but also of work.
It has kept its authentic beauty and sobriety. Its creation continues the work of Marguerite BORREY from Bisonne.
The original entrance porch is on the Place du 8 mai.
The number of nuns was 25 in 1635.
The square cloister, bordered by arcades, contained forty cells.
The ground floor, now ACROPOLE, was occupied by workshops in which the nuns made cloth for their clothes, sheets, etc.
Behind the cloister is a beautiful garden, with a view of the Collegiate church tower.




Prices & Schedules
Opening :
Brochures edited by Montagnes du Jura