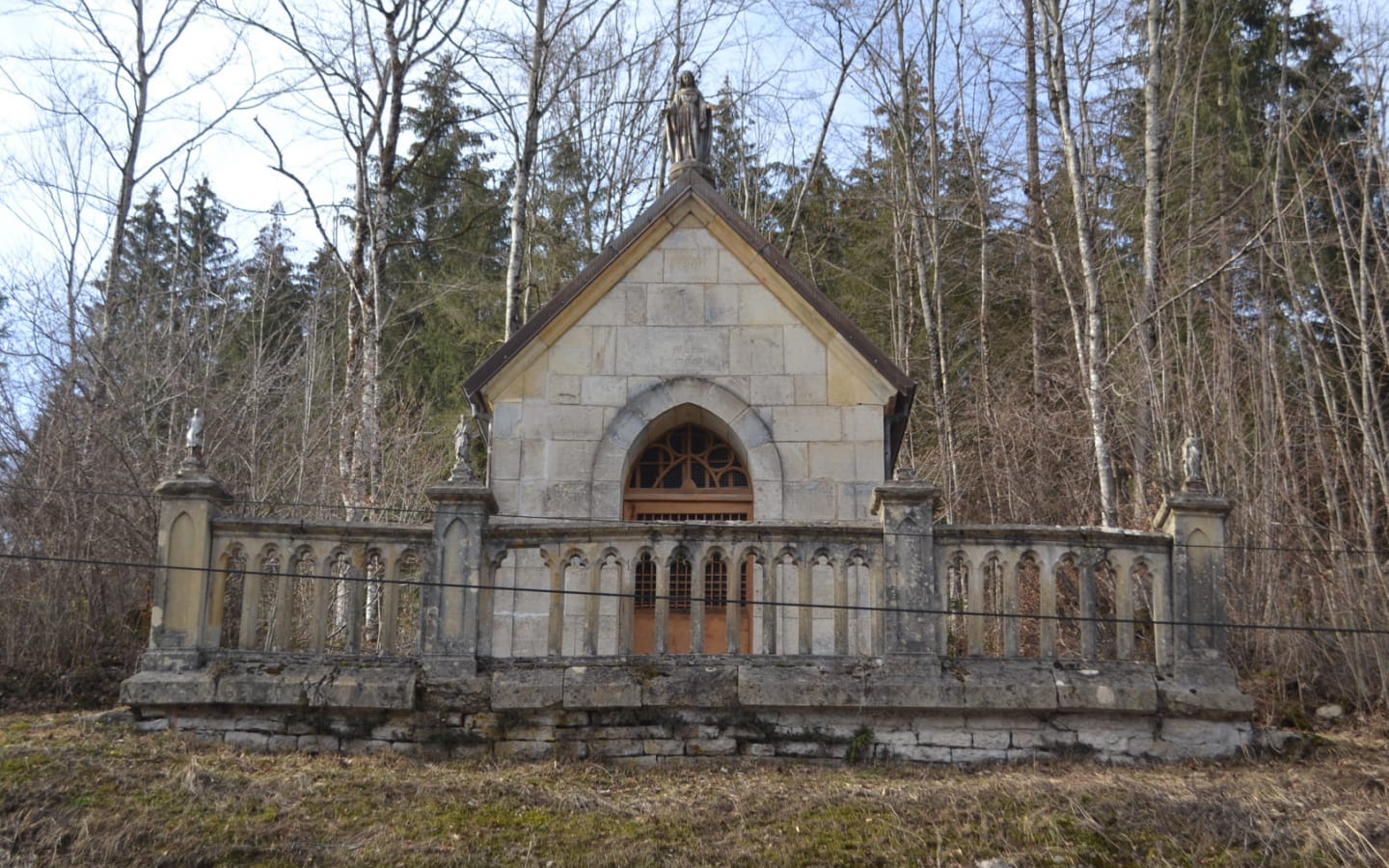 -
Built in 1860, this chapel is located on the road from Houtaud to Sombacour, at the edge of the forest. It can be reached by a staircase from the road.

That year, Abbot Carel, with the help of the parishioners, built the present beautiful chapel. Armand Claudet gave the statue of Our Lady of Lourdes.
Built in the neo-gothic style, it is decorated with a baluster stoop.

On the altar, a statue of the Sacred Heart and one of Saint Claude. On the floor, a statue of Our Lady of La Salette, an angel and Our Lady of Lourdes with Saint Bernadette at prayer. This statue was offered in 1882 by the parish priest of Dommartin.

Many ex voto cover the walls as a sign of thanks. On the right hand side of the wall, a painting representing Saint-Antoine Ermite; on the right hand side, a painting of Saint-Antide.

This chapel is one of the testimonies of the importance of the cult dedicated to Mary in our region.

In 1832, Abbot Carel reported that there was a small oratory dedicated to the Virgin Mary along the old path that climbed into the woods (about 100 metres to the west).
Brochures edited by Montagnes du Jura