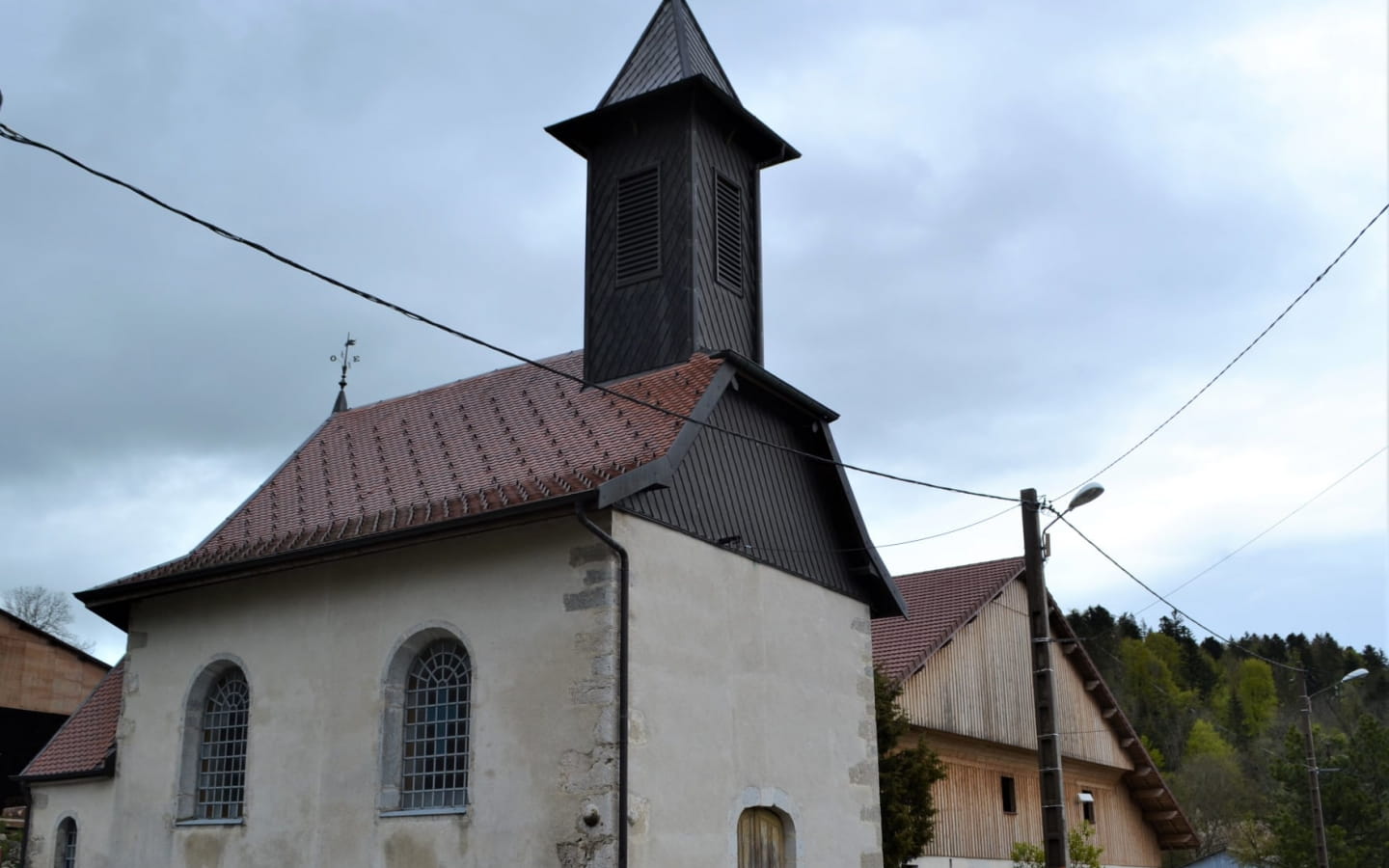 -
The chapel of Saint Antide is located in Les Etraches, commune of Pontarlier.
The chapel of Saint Antide des Etraches was built and founded before 1657 in honor of Saint Antide and Saint Beard. It depends on the church of Saint Bénigne of Pontarlier.
About 10 to 12 masses are celebrated there each year, but there is no Eucharist, no baptistery, no cemetery
The revolution wants to join the chapel "to another parish, closer to it". This project will not be realized. In 1792, suspicious gatherings are held there: one makes close the chapel, the lord GUY, schoolmaster, gives "arbitrarily of the leaves to his pupils" of the insertive clergymen, benefit from these absences to introduce themselves in the class and "to catechize fanatically" there.
On May 9, 1851, the town council of Pontarlier voted a sum of 360 francs because the chapel lacks the things necessary for worship and the celebration of services and because it is of the greatest use to the hamlet far from the churches of Pontarlier.
In 1960 Monseigneur DUBOIS attached the hamlet of Les Etraches to Les Alliées
The chapel is small, with a single nave
The building houses a high altar and a baroque altarpiece in carved and gilded wood.
To the right of the high altar, a standing Virgin with her head slightly tilted to the right, eyes lowered, holds a sceptre in her left hand and carries the infant Jesus on her right arm
She is crowned, wearing a square-necked dress and a mantle thrown over her shoulders, an example of the survival of the Gothic spirit in the 16th century
One must admire the long hair of the Virgin and the ease of the treatment of the draperies with large beak-like folds on the side.
To the left of the high altar, a statue of Saint Joseph
On the altarpiece on the left, a painting of Saint Antide, bishop of Besançon in the 5th century, whose relics are kept in the chapel.
Brochures edited by Montagnes du Jura