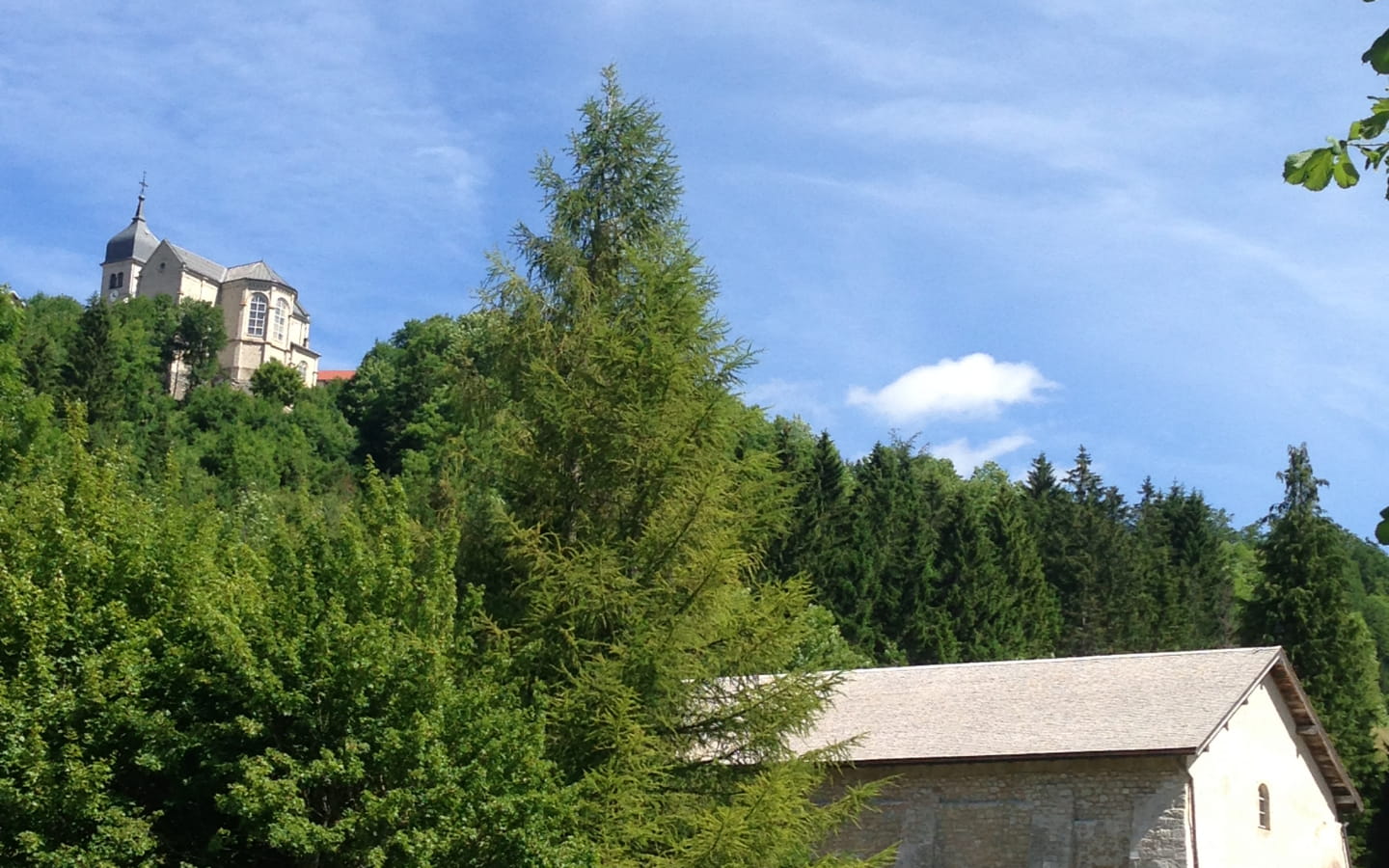 -
This chapel is the last vestige of a priory dating, for its crypt, from the 9th century and, for the chapel itself, from a 12th century reconstruction. This priory served as a relay on the monastic itinerary linking the abbeys of Saint-Bénigne de Dijon, Saint-Marcel de Chalon and Saint-Maurice d'Agaune in Valais
The chapel has been listed as a historical monument since 30 April 1930
The cemetery surrounding the chapel is mentioned in the cadastre of 1839 and was enlarged in 1866. It contains some original tombs, such as those of a clergyman, an artilleryman or a freemason, decorated with the attributes of the deceased's function.

In winter, take the keys from the Jougne Town Hall.
Brochures edited by Montagnes du Jura