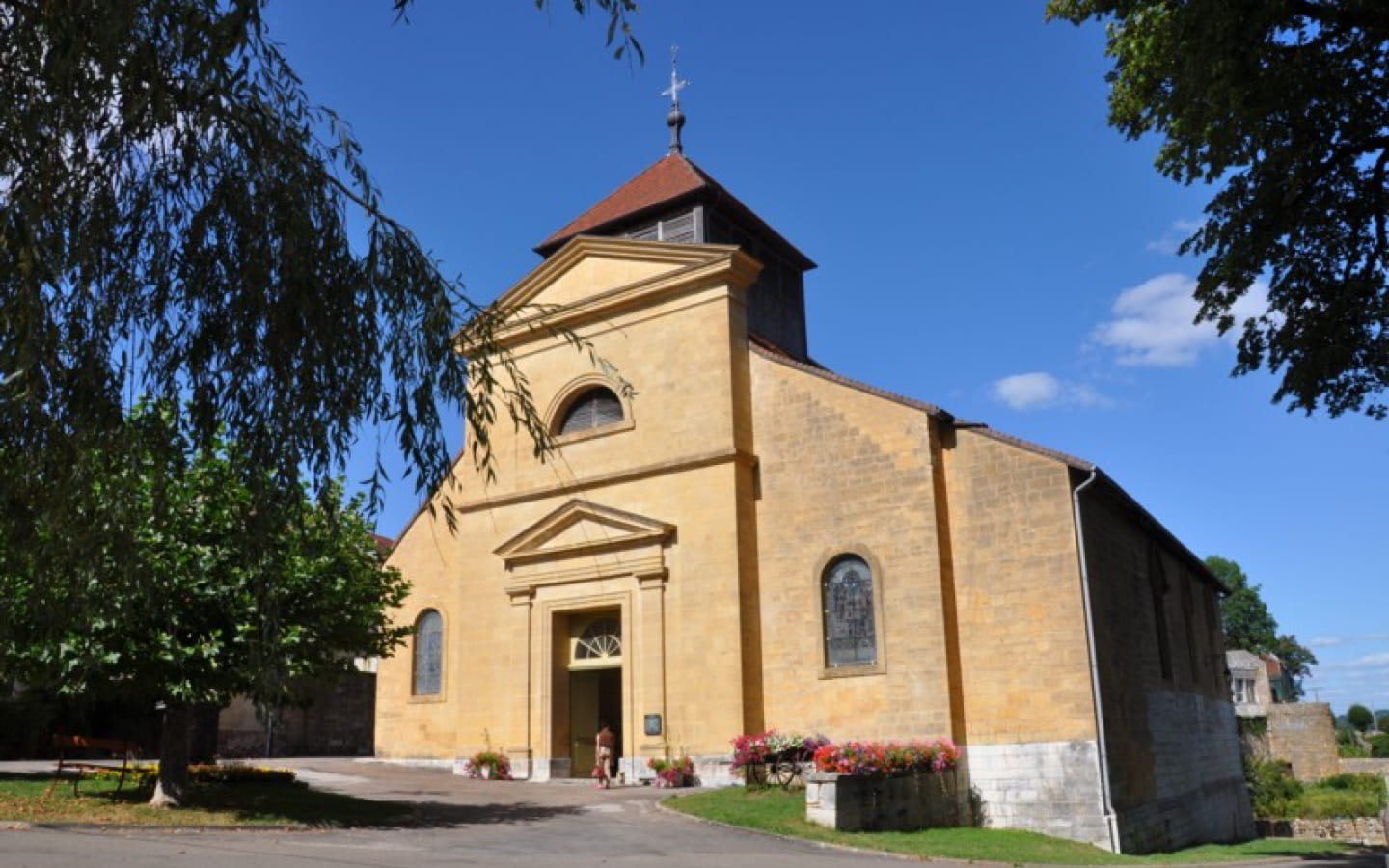 -
13th - 15th centuries
Historical Monument

In 1411, Jean III of Chalon Arlay founded a chapter of canons and, a year later, signed a contract with a mason from Auvergne for the construction of the collegiate church from the chapel of the former hospital, which will become the present left aisle. From this period date the culots representing realistic figures.
This building, made up of a long gothic vessel that extends over three bays, is flanked by side aisles without a transept. The importance of the choir is due to the presence of the canons who followed the long services and could rest on the mercy stalls.
In 1462, the seigniorial chapel, known as "of the bastards of Chalon", flanked the choir to the north.
Until 1815, the collegiate church was topped by a central bell tower with a pyramidal spire, which was destroyed by fire.
In 1830, the side aisles were extended in line with the facade, which was redesigned. The planned bell tower was replaced, due to a lack of funds, by a more modest construction which was restored in 1997.
As in other towns built by the Chalon family, the church, sitting on the ramparts, was part of the defensive system: the bossed tower, currently used as a sacristy, contains a treasure, a collection of various objects of worship from churches in the canton. The collegiate church houses an important statuary from the 15th and 16th centuries and straw embroideries made by the Annonciades in the 17th century.
Brochures edited by Montagnes du Jura