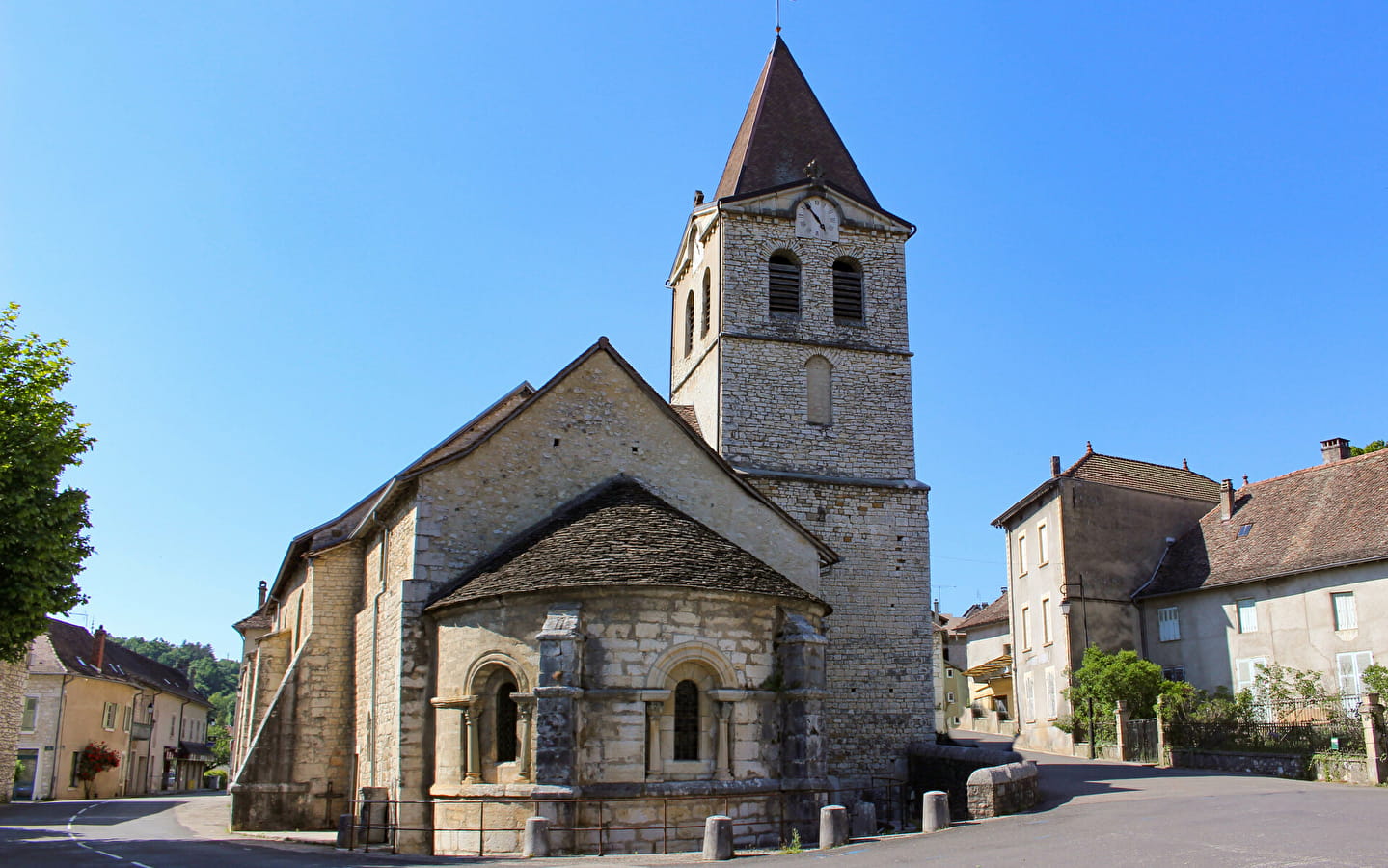 -
The first particularity of the church of Lhuis is that it was built on the site of a Gallo-Roman pagan sanctuary. It thus bears witness to over 2000 years of religious worship.
After the Gallo-Roman cult, a first Christian parish is mentioned in 859. Then, a priory was founded in 1191 by the Benedictine monks of the abbey of Saint-Rambert-en-Bugey. The architecture was then modified over the centuries, from the Middle Ages to the present day.
Amusingly, its roofs are now bat-protected as they are home to two species of bats. Keep an eye out for them at nightfall, but do not disturb them under any circumstances!
Prices & Schedules
Opening :
Brochures edited by Montagnes du Jura