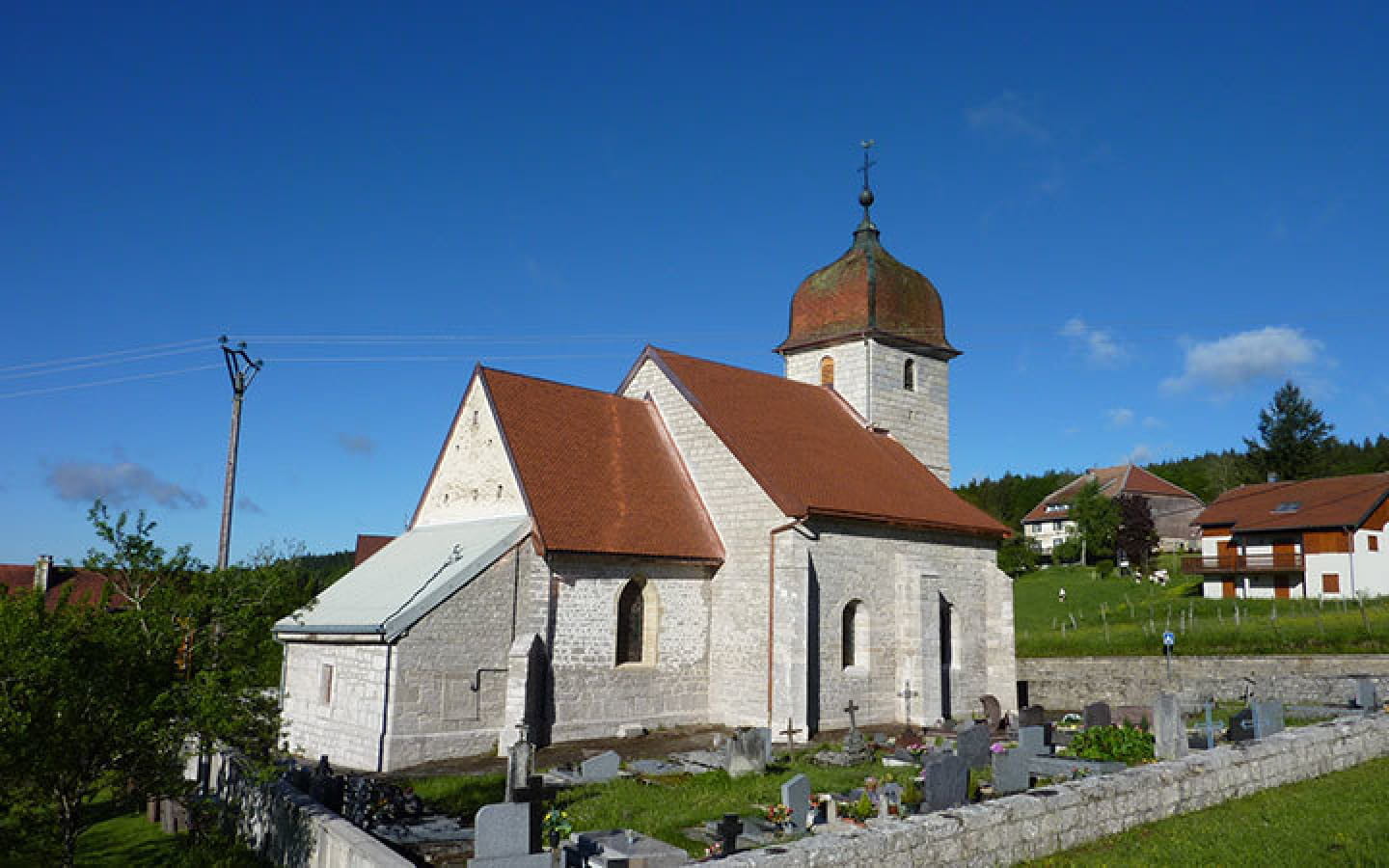 -
The parish church of the Nativity of St John the Baptist dominates the lake: built in the 17th century (around 1635), it has undergone numerous works
It consists of a square bell tower-porch (17th century) covered by an imperial roof opening onto a three-aisle vessel with two cross-vaulted bays and a choir with a flat chevet covered by a ribbed vault. The choir and the aisles are lit by 6 bays with figurative stained glass windows made by the master glass artist Alfred Georgeon (20th century). The building is reinforced on the outside by buttresses
This small church has interesting liturgical furniture made in the 18th century by carpenters who were most certainly local and integrated the particularities of the Doubs. The main altarpiece, made of painted and gilded carved wood, is a good example of the Haut-Doubs baroque style, combining the architectural vocabulary of antiquity with cherubs and scenes from the Bible.
We can also mention the pulpit (carved wood), a painting of the Virgin and Child (17th century) and the evangelists painted on the choir vaults (15th century).

Free visit every day from 9am to 6pm.
Église de la nativité-de-saint-jean-baptiste
Rue de l'Eglise25160 LES GRANGETTES
Prices & Schedules
Opening :
From 01/01/16 to 31/12/50
Brochures edited by Montagnes du Jura