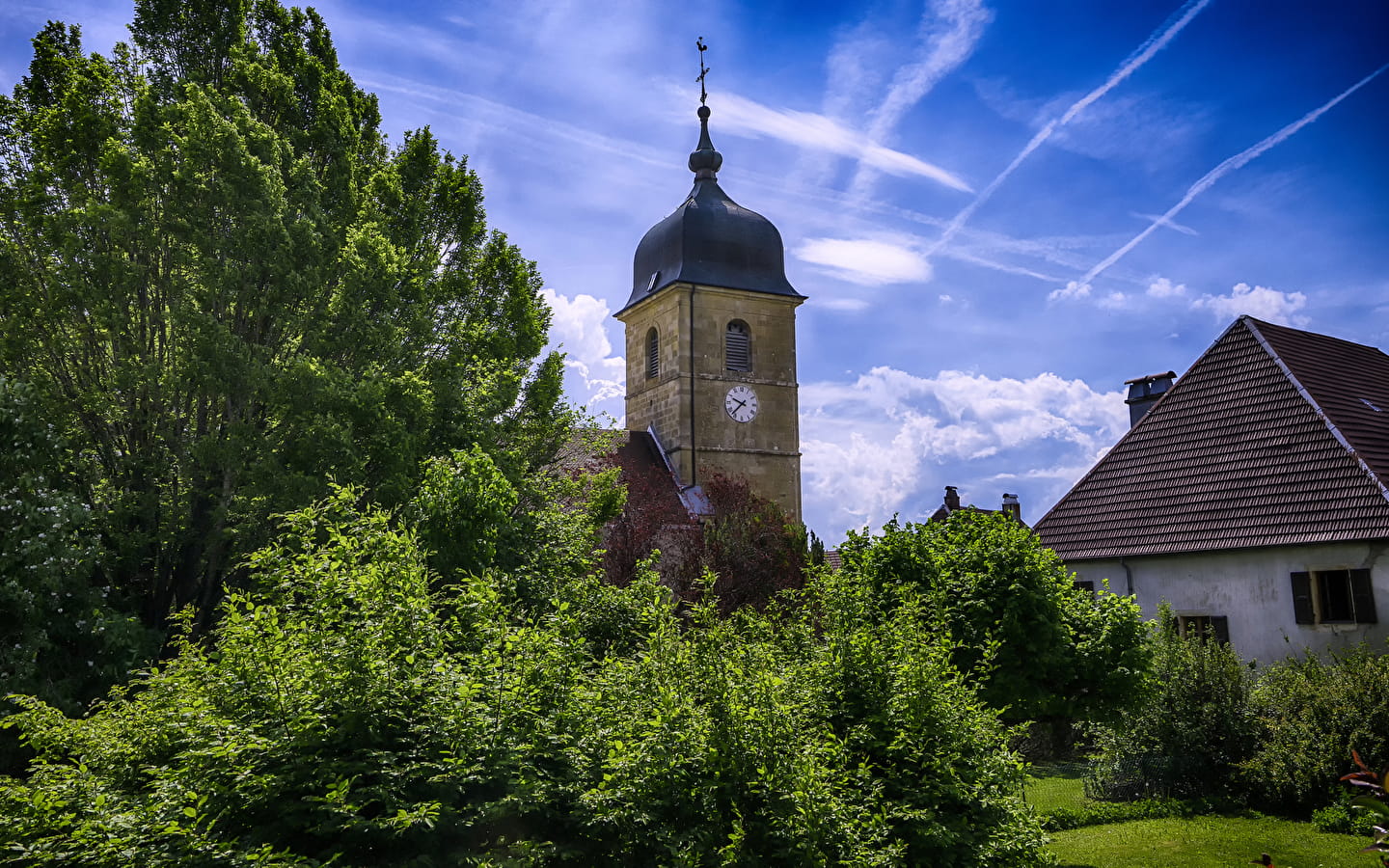 -
The Church of the Assumption, which was built in 1749 and its bell tower in 1804, has two triptych paintings above its altar by the artist Jean Poyet, painted around 1502.

The work was commissioned by Jean IV de Chalon, Prince of Orange, to decorate the chapel of the Franciscan convent in Nozeroy, before being dismembered when the institution was closed and sold to the State during the Revolution.

After having stayed for more than three months at the Louvre Museum as part of an exhibition, they have recently returned to their place of origin, except for the central part of the triptych which is not in the church.

They have been listed as historical monuments since 1930.
Brochures edited by Montagnes du Jura