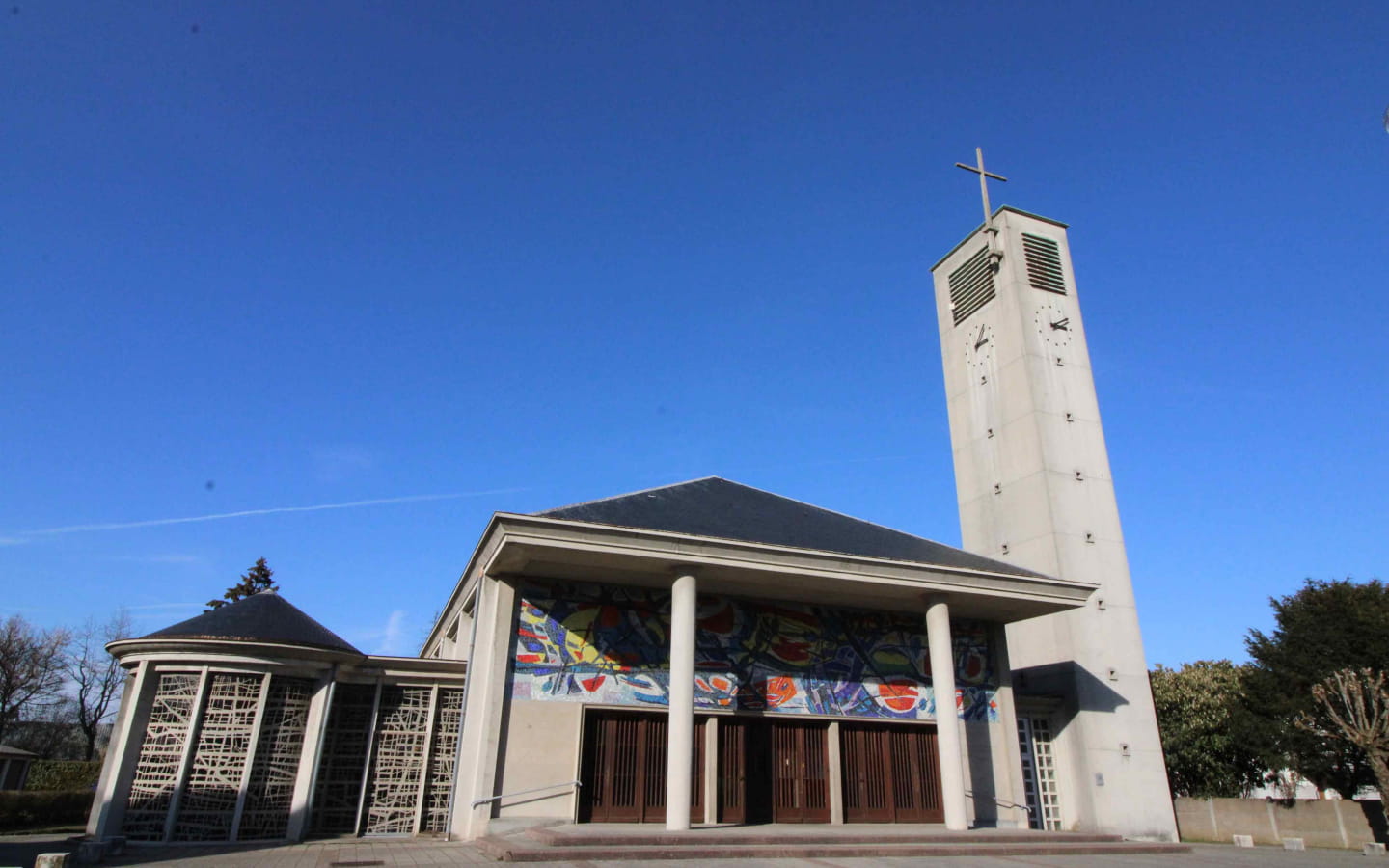 -
Built after the Second World War from 1949 to 1951 in the "Autos" district of Audincourt, thanks to a skilful association of supportive parishioners, willing churchmen and inspired artists, the Sacred Heart Church is a jewel of light. Fernand Léger, a remarkable 20th century artist, made this church an essential monument of Sacred Art. He created 17 stained glass windows. The different stages of the Passion of Christ are symbolically translated to the faithful and visitors.

As a painter and visual artist, Fernand Léger was able to adapt his drawings to the requirements of stained glass. He used the characteristic division of the glass squares forming the stained glass windows to reduce the seamless robe of Christ, which usually symbolises the unity of the church, to shreds. By dividing the glass, the artist wished to highlight the divisions that exist between Christians. These stained glass windows are remarkable not only for their plastic quality but also for the ideas that Fernand Léger wished to put forward through their use, sometimes challenging the canons of religious art.

However, it is in the heart of the baptistery that the light best expresses itself, impregnating the place with a pleasant and enveloping warmth. Jean Bazaine, dealing here with the theme of living water, was inspired by the verses of the book of wisdom to create this fresco. A masterpiece of clarity, it is a symphony of colours that marries the baptismal font of Etienne Martin, sculpted in a block of Volvic lava.
Eglise du Sacré-Coeur
3 Rue du Pauvrement25400 AUDINCOURT
Prices & Schedules
Opening :
Open on request, contact 09 67 10 40 46.
Prices :
Gratuities (Free admission)
Brochures edited by Montagnes du Jura