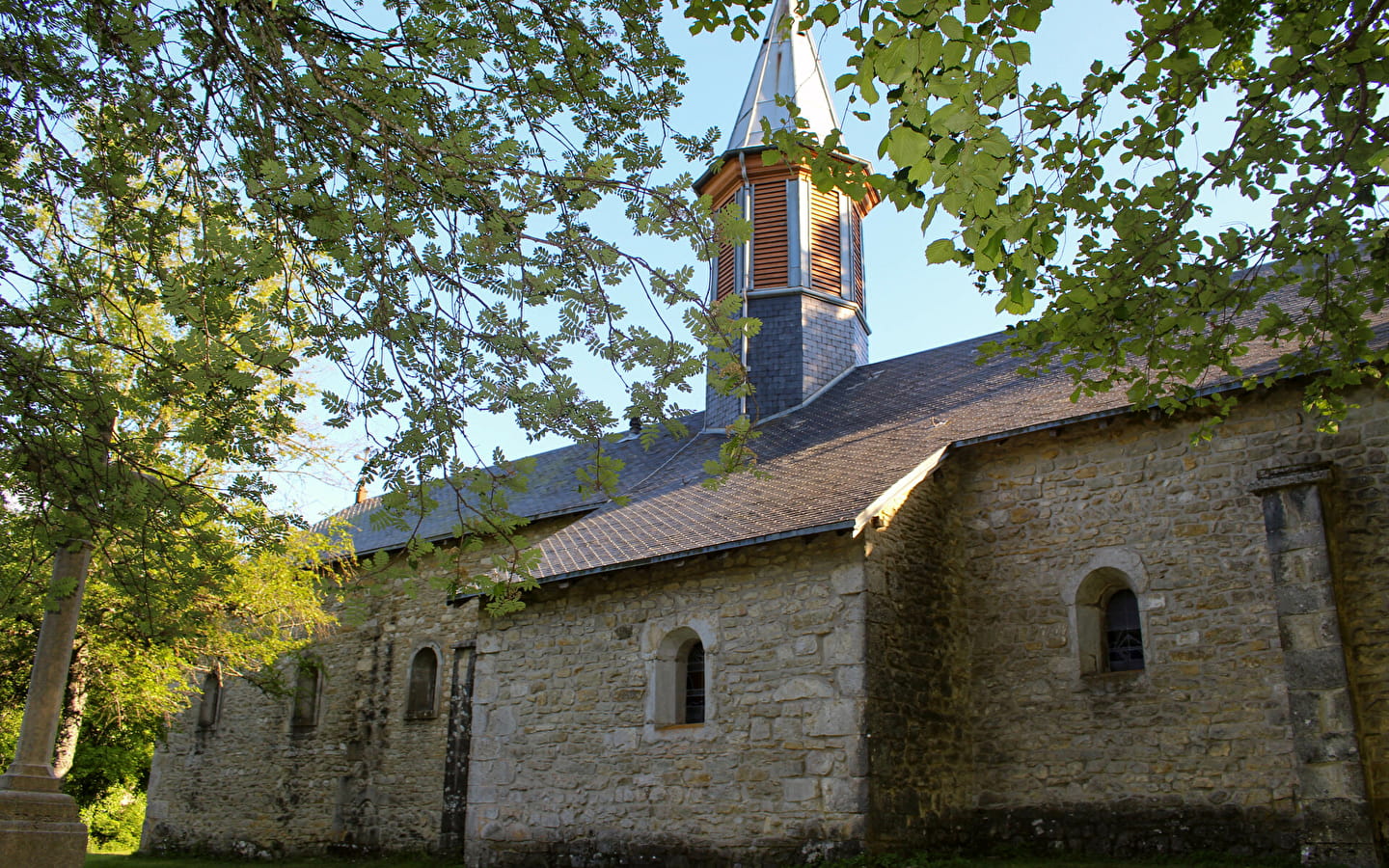 -
Inside the church, you can see an altar, the work of the Prix de Rome G. Alfieri-Gardone, stained glass windows designed by Paul Kallos, classified polychrome wooden statues... A history book is available to visitors on the left-hand side of the entrance.

A Sully lime tree is a remarkable and ancient lime tree whose origin dates back to a decision by Sully, minister of Henri IV, to have lime or elm trees planted in the villages of France, in front of the church door or in the main square. These trees were intended to shelter the assemblies of the villagers held after mass to deal with the affairs of the parish.

Other curiosities are to be seen just next door, such as a well used to supply water to the monks, but also; along the former garden of the parish priest, the Ladies' Wall, built (and restored) with the old roofing slates of the church by the women of the village!
Prices & Schedules
Opening :
Brochures edited by Montagnes du Jura