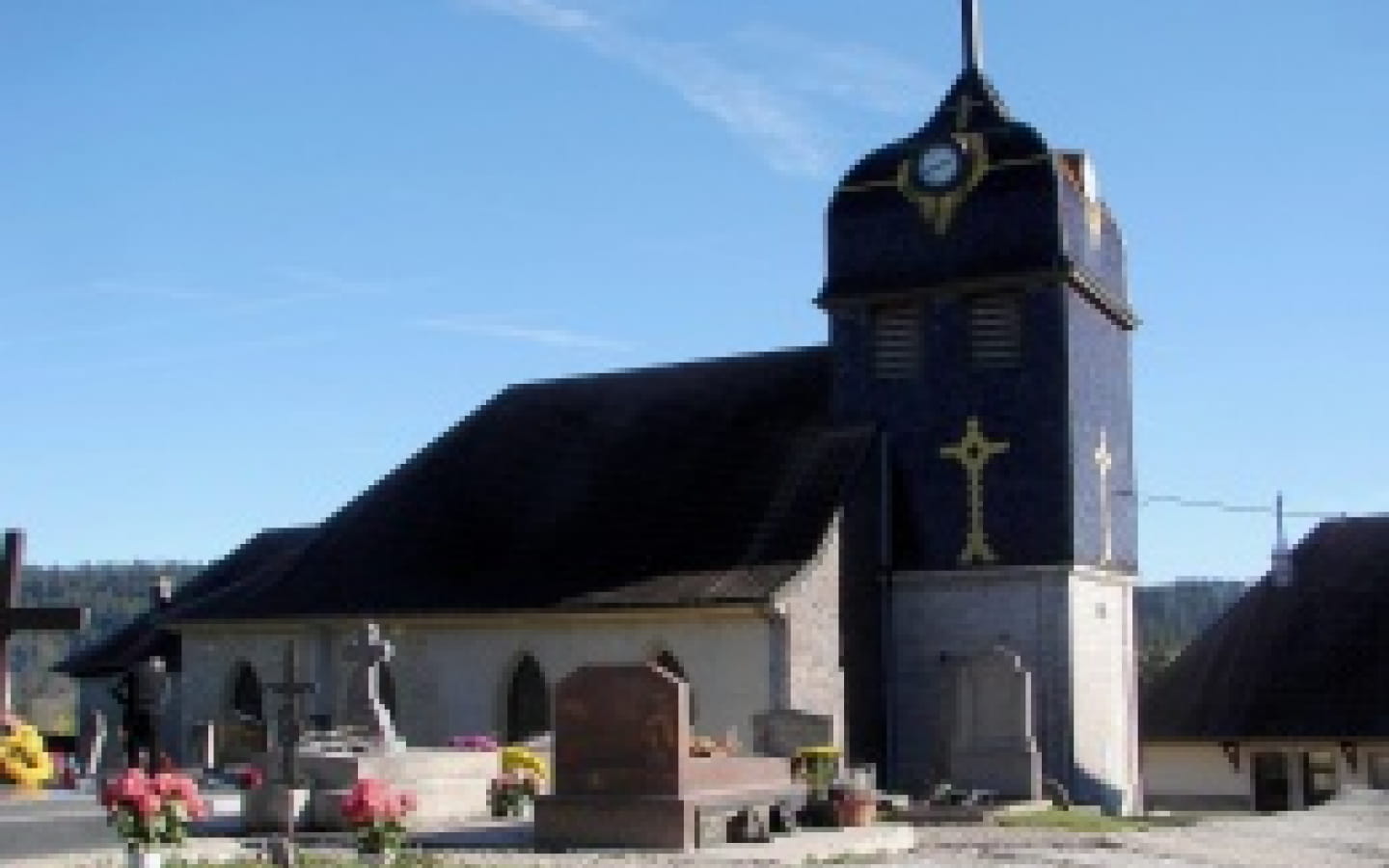 -
The parish church of Saint Nicolas, built in 1712 on the foundations of an old church dating from 1494, and its superb bell tower-porch from 1749. The altarpiece, made in 1716, includes an unsigned painting representing Saint Nicolas. Around 1956, the stained glass windows (glass and lead) were designed by Serge Rezvani and executed by the young master glass artist Paul Virilio (who later became a philosopher).
St. Nicholas is a very popular character of whom little is really known historically, apart from his birth in the 3rd century in Asia Minor. His legend is rich in miraculous events, the most famous of which is that of the three children killed and put in the salt cellar by a butcher.
The church in its present form is the result of modifications and transformations carried out over the centuries. It is traditionally composed of a bell tower-porch of the 18th century covered by an imperial roof and opening on a nave, made up of a central vessel and two aisles, and a choir. The first two bays of the central nave were built at the end of the 15th century and the other two at the end of the 16th century. The third bays of the side aisles are from the 17th century and the second and fourth from the late 18th century. The choir is also from the 18th century.
The church has two beautiful bells:
Bell 1: " Séraphine-Othilie-Françoise-Zoé ", Diameter 146,9cm, Weight 1 695kg, Cast by Bournez in Morteau, in 1868, Sings C3.
Bell 2: " Constantine-Marie-Virginie ", Diameter 115,3cm, Weight 795kg, Cast by Bournez, in Morteau, in 1868, sings E3.

The keys can be collected from the Town Hall during opening hours. Possibility of a guided tour, please contact Mrs. Danièle Salvi.
Prices & Schedules
Opening :
From 01/01/16 to 31/12/50
Brochures edited by Montagnes du Jura