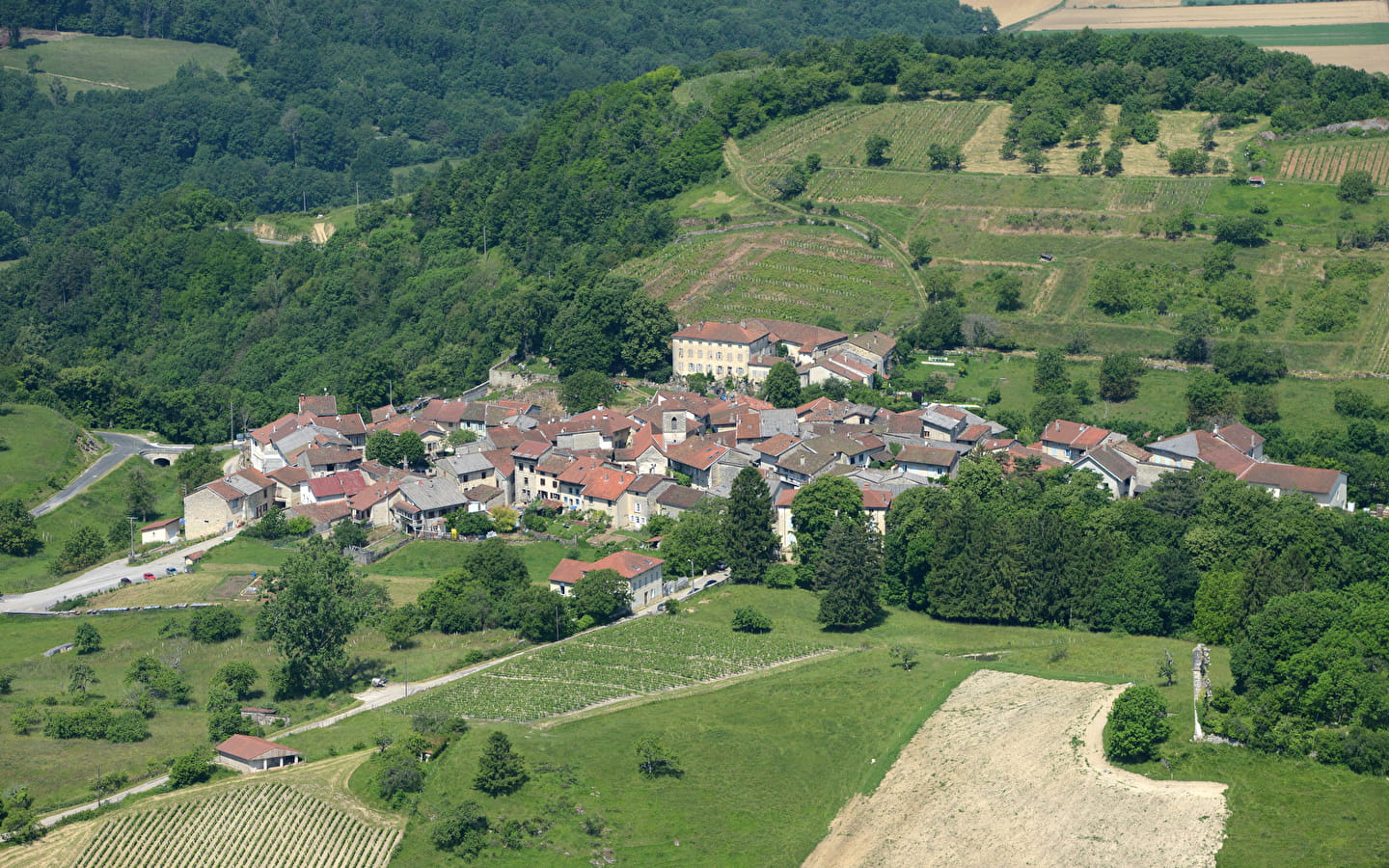 -
All roads lead to Mérignat ! At departure from neighboring villages, take the marked out pathways. Do you see a tower far away ? Remains of a feudal castle erected in 1302 by Humbert de Chatard, it is an emblem that raise on the heights of the village : when you are at its foot, open wide your eyes, a magnificent panorama on the Cerdon "reculée" is waiting for you. And your eyes are going to be dazzle again : follow the signs in direction of the point of view. You are climbing through the hills that surrounds the Ain plains, or at the heart of green and flowered meadows, discover an original nature that Men has been able to preserve.

Mérignat, it's also and especially a typical village, by its wine-making reputation, with its vineyard stone houses, composed of a barn with a vault, stairs leading to the habitation, a cellar, and for some of them a pig "soue" under the stairs. Discover also its two conventional houses with their adjoining parks. Mérignat, it's a preserved village, a human place.
Take the time to stroll in the little streets of the village and to discover its church, of gothic style (15th) with its bell tower boasting 3 bells of which the littlest one is one of the oldest of the region (1547).

To be seen : Church of gothic style (15th) – panoramas and points of view.
Prices & Schedules
Opening :
Brochures edited by Montagnes du Jura