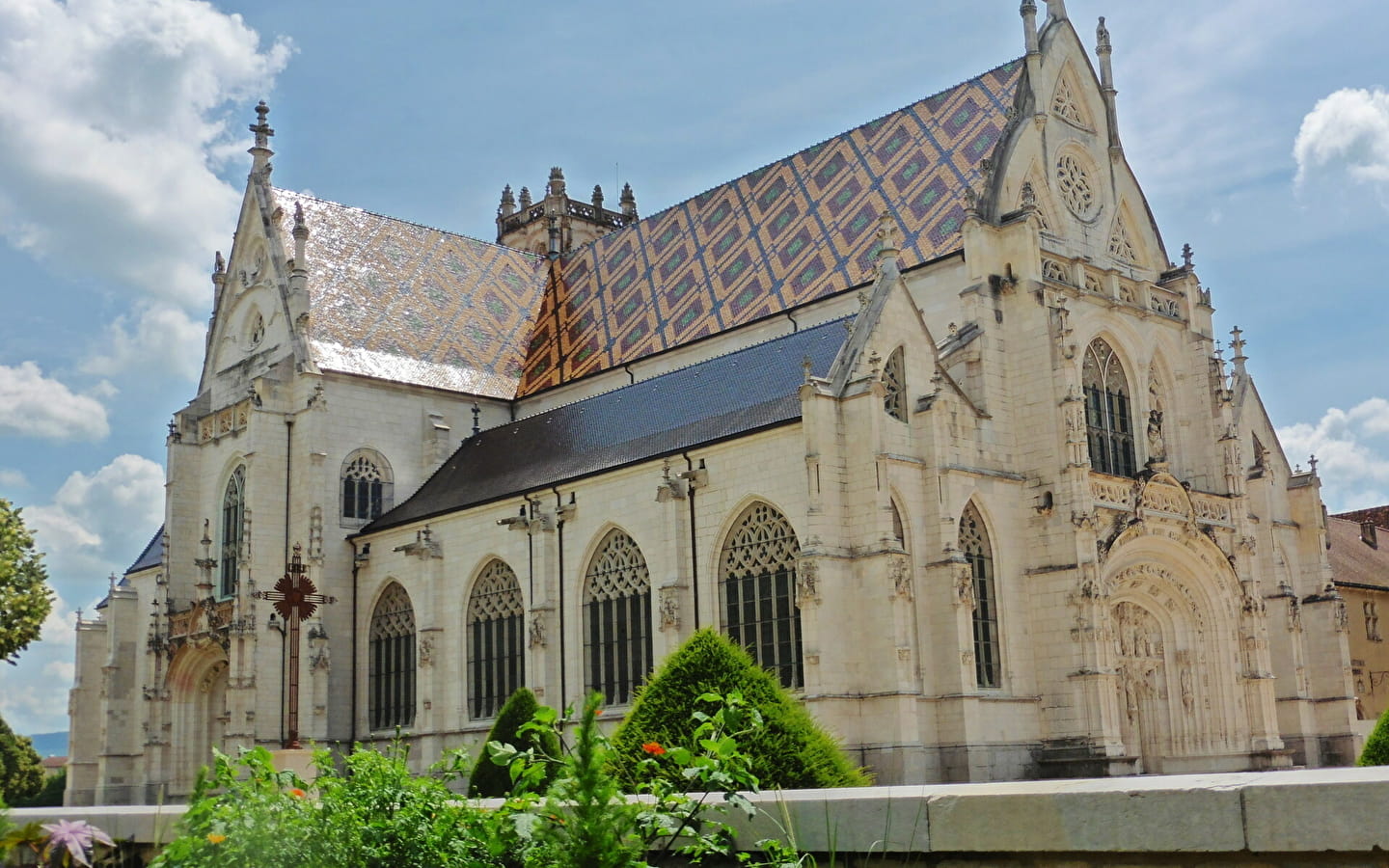 -
Margaret of Austria, an exceptional princess, founder of the monastery of Brou.
Heiress of two great European dynasties, the Habsburgs and the House of Burgundy, Margaret of Austria devoted her life to politics and art. Widowed at the age of 24 to Philibert II, Duke of Savoy, she perpetuated his memory by having this monument built, which became their last home. The apartments of the princess are fitted out in space of interpretation equipped with multimedia tools, videos and art objects. Meet this romantic heroine, first-rate politician, great collector and patron of the arts.
The choir of the church, with its stone lace and its impressive oak stalls, is the jewel of the monument. It houses the superb cenotaphs of the princely couple, as well as the recumbent of Marguerite de Bourbon, mother of Philibert. The stained glass windows are remarkable, indicating in particular the armorial of the ducal couple. The monastic buildings are admired for their size and the purity of their architecture: no less than three cloisters, with lower and upper galleries, two of which now house the notable collections of the Fine Arts Museum (from the Middle Ages to the present day).
You can reach the museum from the church by climbing the rood screen, from which the choir reveals all its magnificence.
Also to be seen: the chapter house, the monks' dormitory and the prior's apartments, the refectory, the permanent exhibition ""What a building site!"", a tribute to the builders and restorers of Brou, and the current temporary exhibition.
Monastère royal de Brou
63 boulevard de Brou01000 BOURG-EN-BRESSE
French, English
Credit card, Cheques and postal orders, Holiday vouchers, Cash
Amenities
Parking
Fully equipped meeting room
Services
Activity
Specific theme activities
Junior workshop
Temporary exhibitions
Chains and Labels

Prices & Schedules
Opening :
From 01/01/23 to 31/03/23
From 01/04/23 to 30/09/23
From 01/10/23 to 31/03/24
Brochures edited by Montagnes du Jura