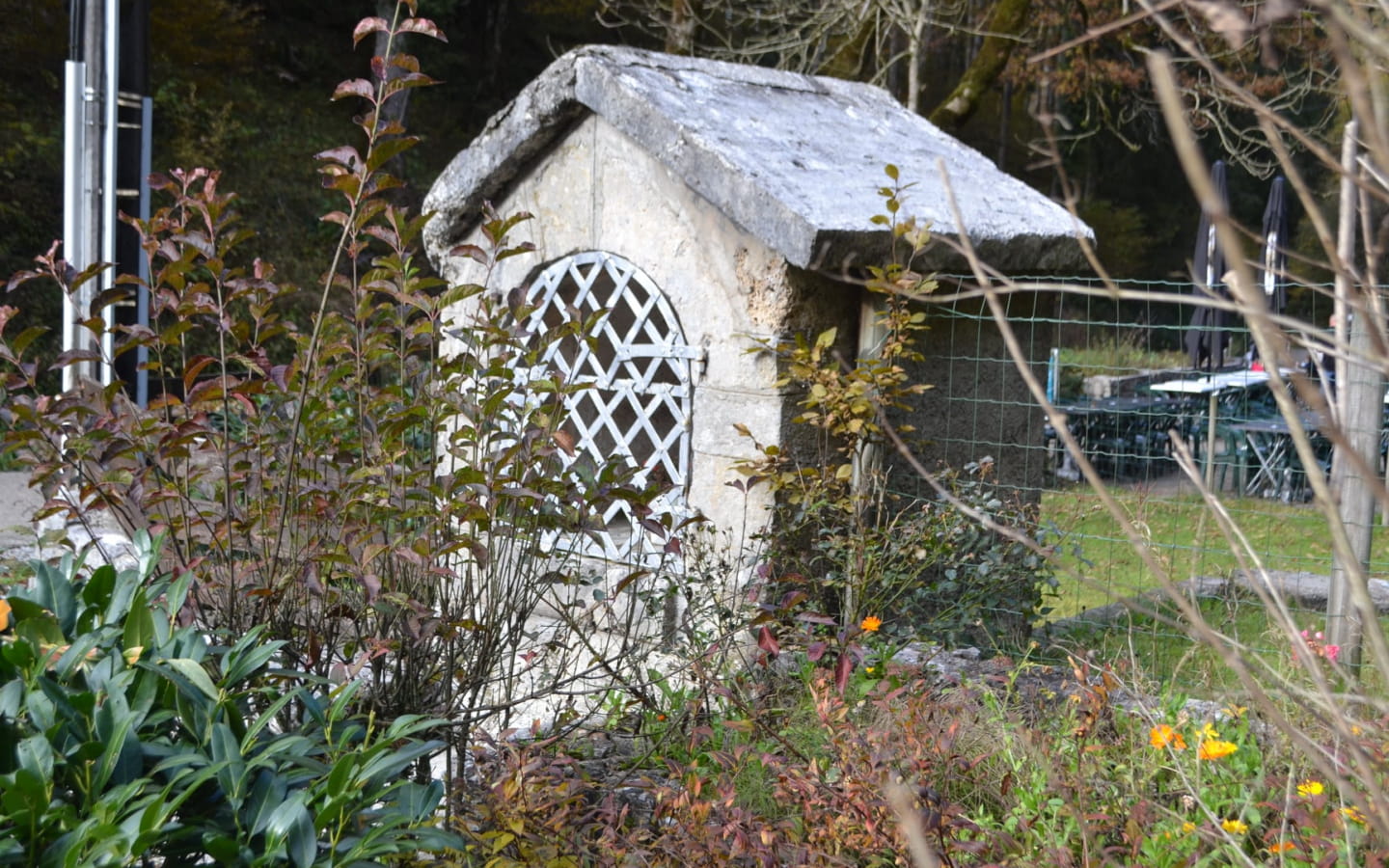 -
Following his walk at the source of the Loue, Jaunotte presents the oratory of Notr-Dame (Ouhans).

At the entrance to the path leading to the source of the Loue, this building, supported by a low dry stone wall, has a gabled roof made of stone slabs 2.25 m high. Its ashlar façade has a semi-circular opening that is barely higher than it is wide. The thick supporting stone extends without protruding laterally. The niche is closed by a rhombus-shaped flat iron grille and contains a plaster statue of Our Lady of Lourdes.

The road to the mill of the Loue was maintained by the inhabitants of Ouhans and Usiers. At the edge of this road, the oratory marked the limit of the royal domain. It dates from the 18th century.
Brochures edited by Montagnes du Jura