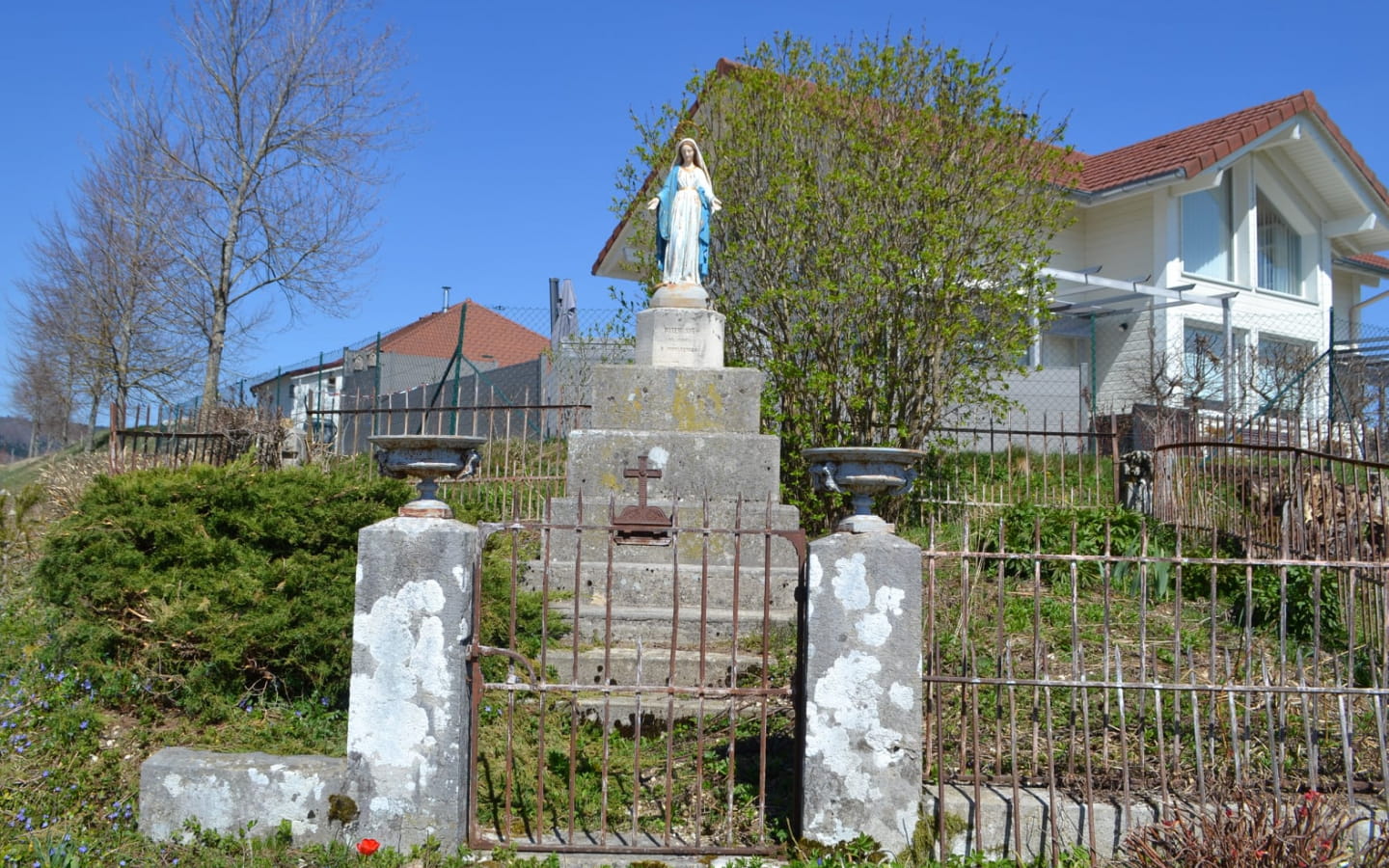 -
On the road to Gilley, at a place called Les Patois, stands a monument dating from 1875, more than 4 m high, made of soft stone, quite eroded, and raised in the centre of a grilled enclosure.
Piers flank the corners; two other piers, supporting cast iron basins, serve as uprights for the access gate.
On a quadrangular pedestal with cut sides stands a painted cast iron statue of the Virgin of the Miraculous Medal, about 1 m high and crowned with stars on her chest. Her cloak covers her shoulders and right arm while it is folded under her left arm. She is crushing the snake and a crescent moon at her feet.

The back of the cap reads:
CH. DEGOUMOIS & CIE
A LA BUTTE PRES BESANCON.
On the base, we read :
THIS MONUMENT WAS ERECTED BY THE GENEROSITY OF THE PARISHIONERS OF BUGNY AND BY THE ZEAL OF MR GIRARD THEIR PRIEST IN AUGUST 1875.
In front of it:
FATHER WITH 40 DAYS OF INDULGENCES.
On the right :
HOLY VIRGIN PROTECT THE PASTOR AND THE PARISHIONERS.
Brochures edited by Montagnes du Jura