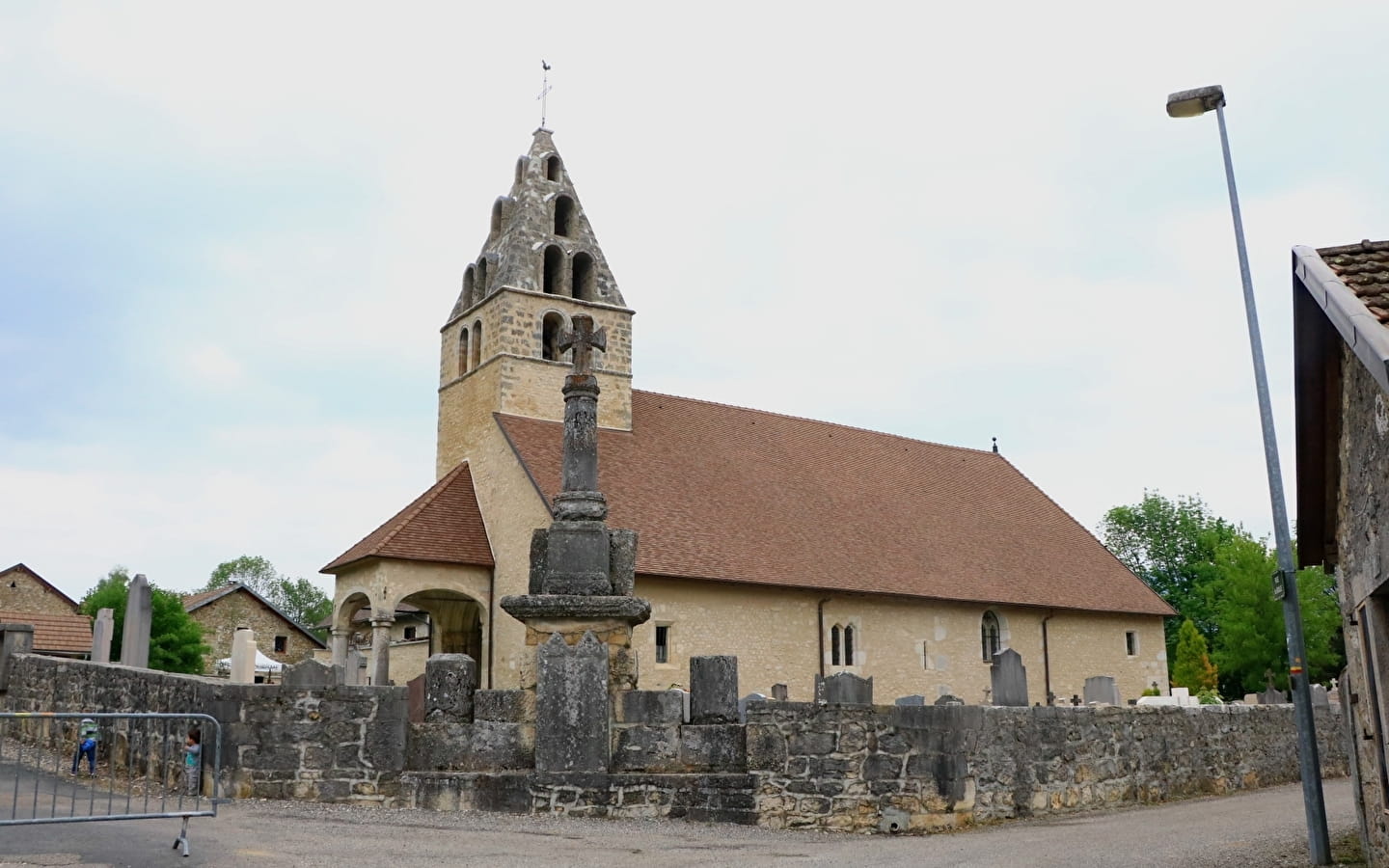 -
The name Vieu comes from the Gallic Veneton mage (village of Grand Veneton). Then the village was called Venetonimagus in Roman times (village of the Grand Sanctuary). Vieu was at that time an important Vicus, a resting place for legionaries. This Vicus had palaces; temples, one of which was dedicated to the God Mithra; public monuments and baths. The water was collected in the vicinity of Champagne and brought by an underground aqueduct of 1300 m length dug partly in the rock. A marble statue from Paros (Greece) stood in the square.
Its church was built on the site and, for the most part, with the materials of a Roman temple, the choir was built in 1501. In 1974, the interior was restored by the Association "Sites et Monuments du Valromey", with the help of the 4th Chasseurs: 6 one-week workcamps with the voluntary collaboration of the municipality.
In 1723 a fire ravaged part of the village and the fire, fanned by a violent wind, spread to Chongnes where it destroyed 11 houses. In the bell tower, two small bells were melted down, one large bell was split into three and another fell into the cemetery.

The village has on its territory the gentleman's residence of Brillat-Savarin, famous gastronome, author of the treatise on culinary science "The physiology of taste".
Patrimoine du village de Valromey-sur-Séran : Vieu
Vieu01260 VALROMEY-SUR-SERAN
Prices & Schedules
Opening :
Brochures edited by Montagnes du Jura