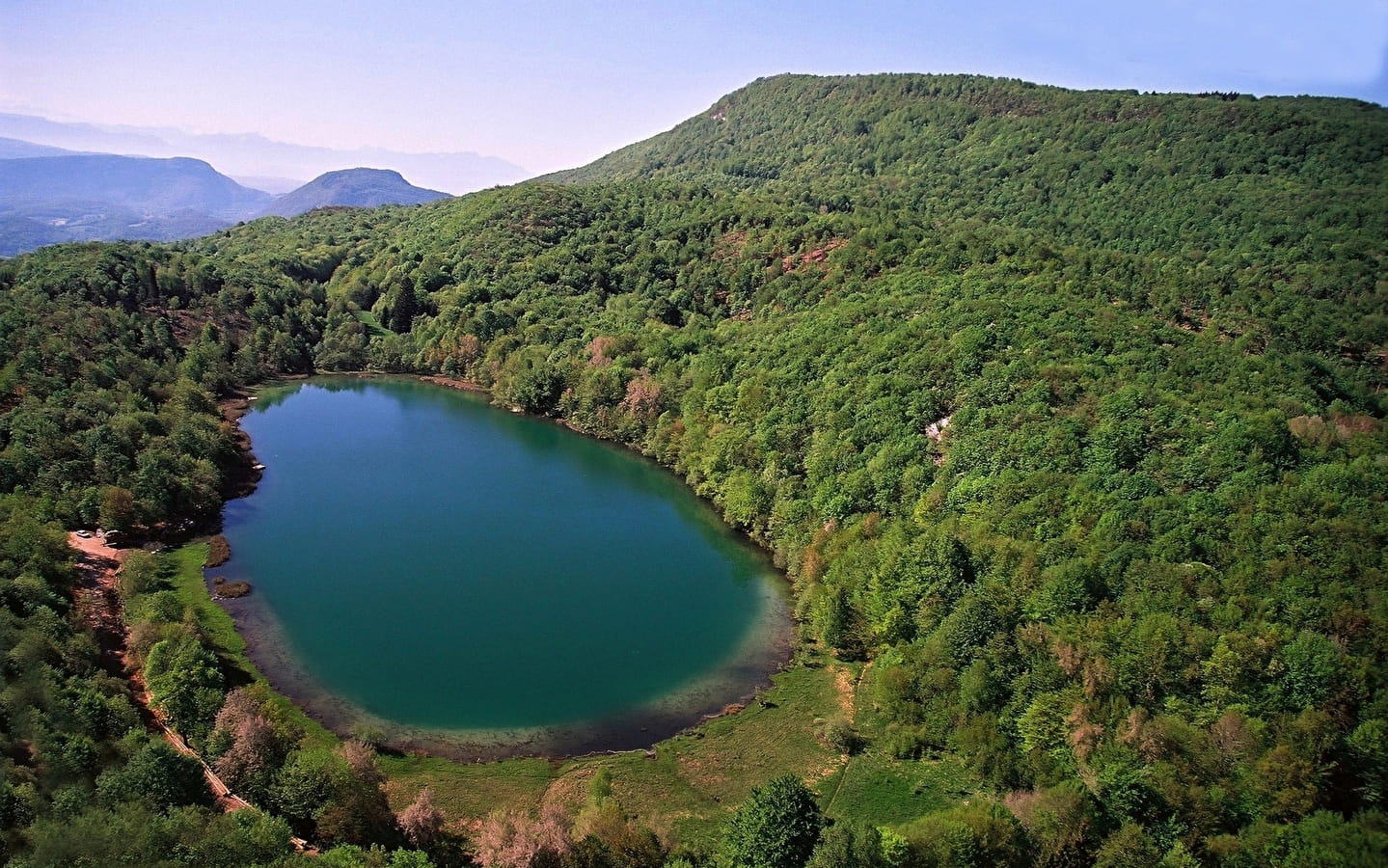 -
This site is one of 32 sites labelled "Environmentally sensible area" in the department of Ain. These environments are intended to be preserved, enhanced and open to the public, thus offering exceptional support for the promotion of the department.

Wild site, fishing place, frequented by the Vouivre, mythological creature, a
has given rise to many legends.

Fishing place, it is forbidden to swim in order to preserve the fauna and flora.
What to see / do: the panorama table, located downstream of the site, offers a panoramic view of the valley.
Lac d'Ambléon, ENS de l'Ain 01300 AMBLEON
Prices & Schedules
Opening :
Brochures edited by Montagnes du Jura