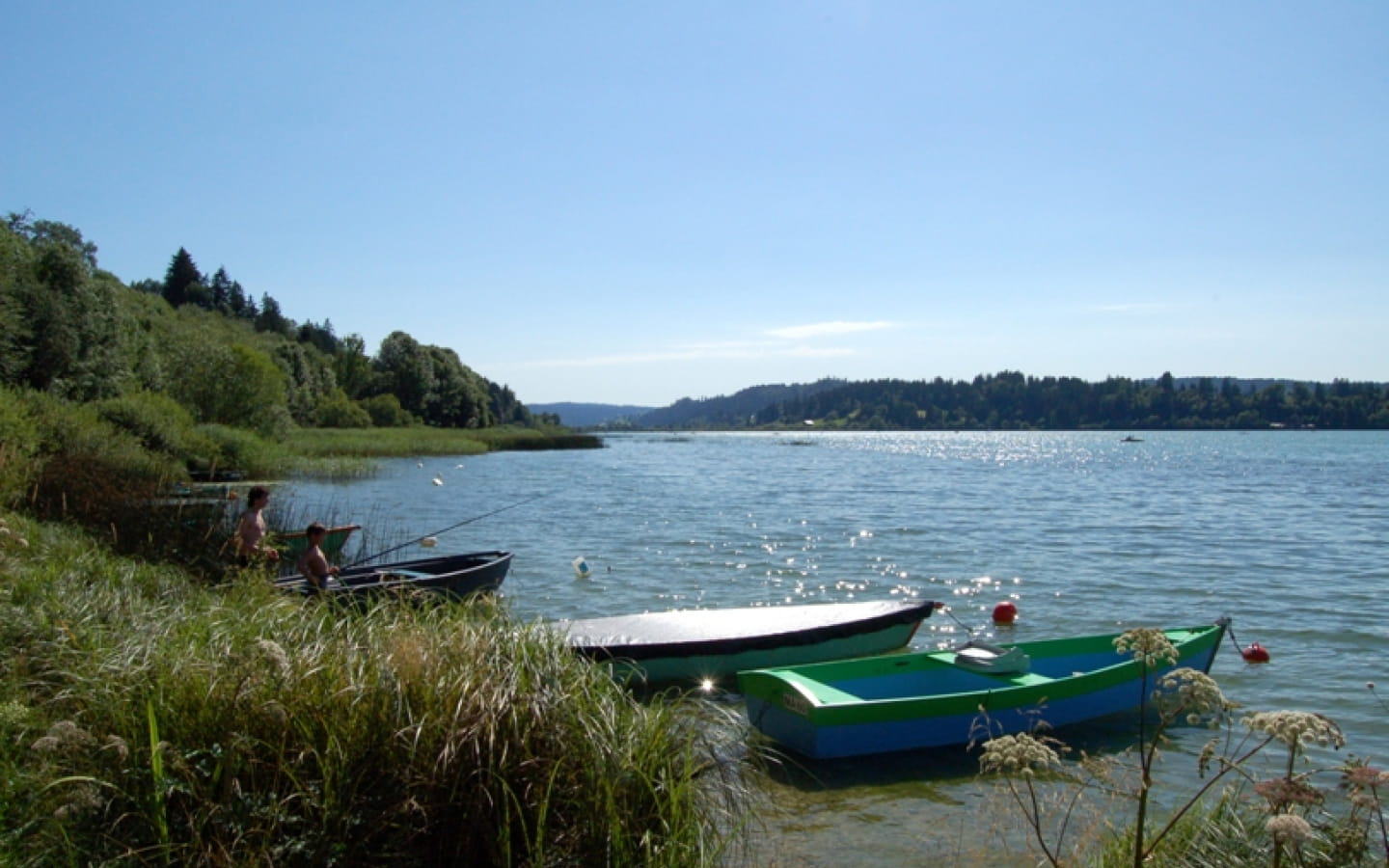 -
At an altitude of almost 850 m, it stretches for more than 6 km in an open landscape and offers the most welcoming face of mountain lakes that one can see.

Saint-Point, the third largest natural lake in France (length = 7.2 km; width = 950 m; maximum depth = 40 m), is an easy lake to get to. It is set in a pleasant landscape of pastures and villages and is developed for leisure activities with, in particular, two beaches which are supervised in summer: Les Grangettes and Oye et Pallet. All non-motorised water sports activities and fishing are permitted.

The 23 km long path around the lake allows you to walk around it.

Supervised beaches in July and August: Les Grangettes and Oye beaches and Pallet.
Serviced beaches: Malbuisson, Saint-Point-Lac, Chaon.
Amenities
Picnic area
Parking
Toilettes
Brochures edited by Montagnes du Jura