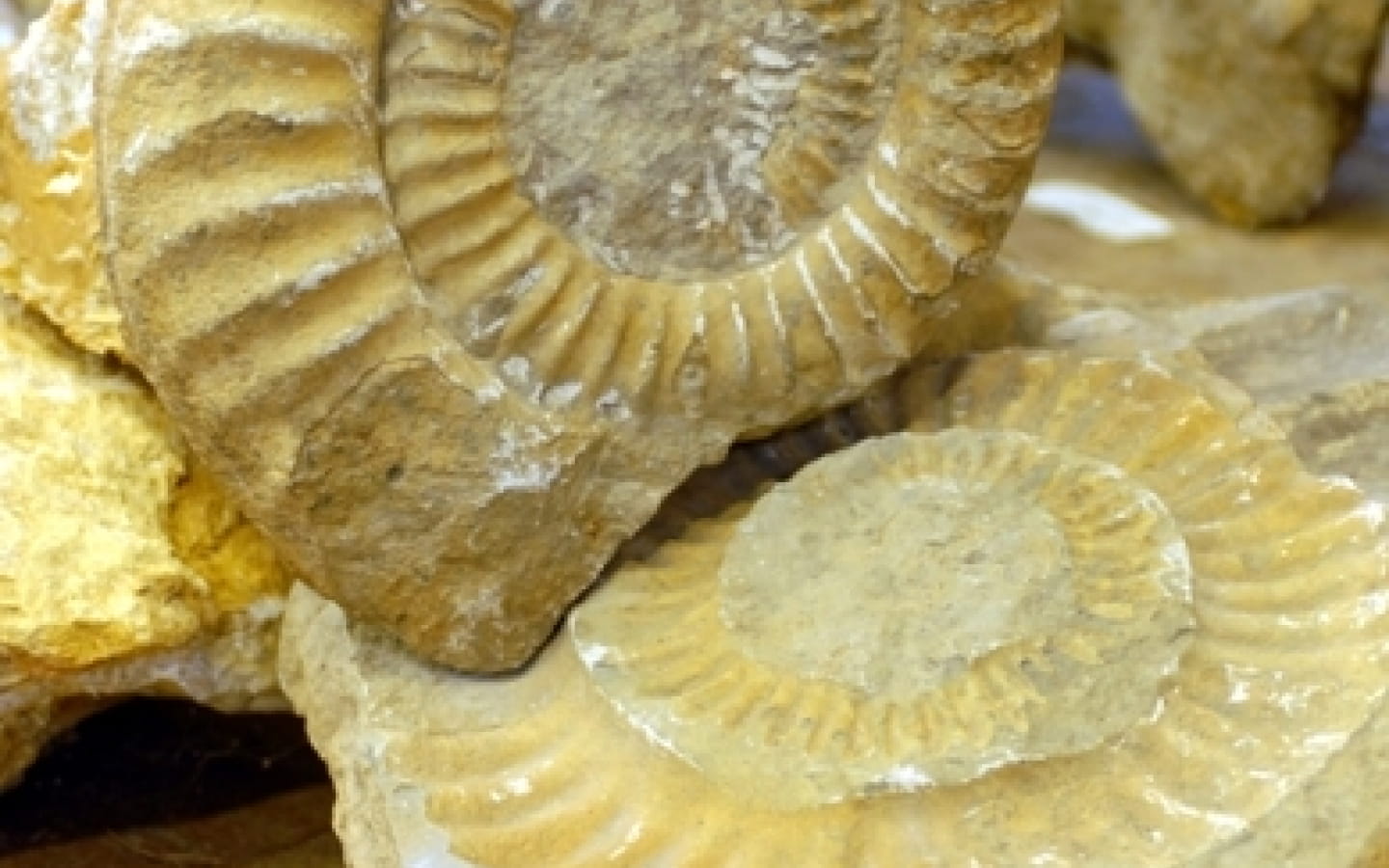 -
The museum is open this summer 2022 in July and August from Monday to Friday from 2.30 pm to 5 pm.
As part of the summer activities organised by the 2 Vallées Vertes Tourist Office, 2 guided tours will take place:
- Wednesday 20 July at 2.30 pm
- Wednesday 10 August at 2.30 pm
Also by appointment on 03 81 86 98 84 by calling in the evening.

From November to March, evening visits at 6pm can be organised on request. Theme: the fluorescence of minerals.
The museum contains treasures of geology and palaeontology, nearly 500 pieces. You can admire many exceptionally large septaria as well as fossils and ammonites. Crystals such as calcites, gypsum and quartz are also on display.
Other showcases are devoted to prehistoric tools and weapons, but also to animal bones such as rhinoceros, mammoths and cave bears.
During a visit, you will be told why these fossils are here and the history of each piece.
In addition to the permanent collections of geology and palaeontology, an exhibition on the railway "PN 14" is on display throughout the season.
Adults: €4
Students over 18: €2
Children: free under 18 years old
Groups of 5 or more: half price.
Musée de paléontologie géologie et des minéraux
4 Place du Marché25680 ROUGEMONT
French
Cheques and postal orders, Cash
Pets not allowed
Amenities
Picnic area
Parking
Toilettes
Brochures edited by Montagnes du Jura