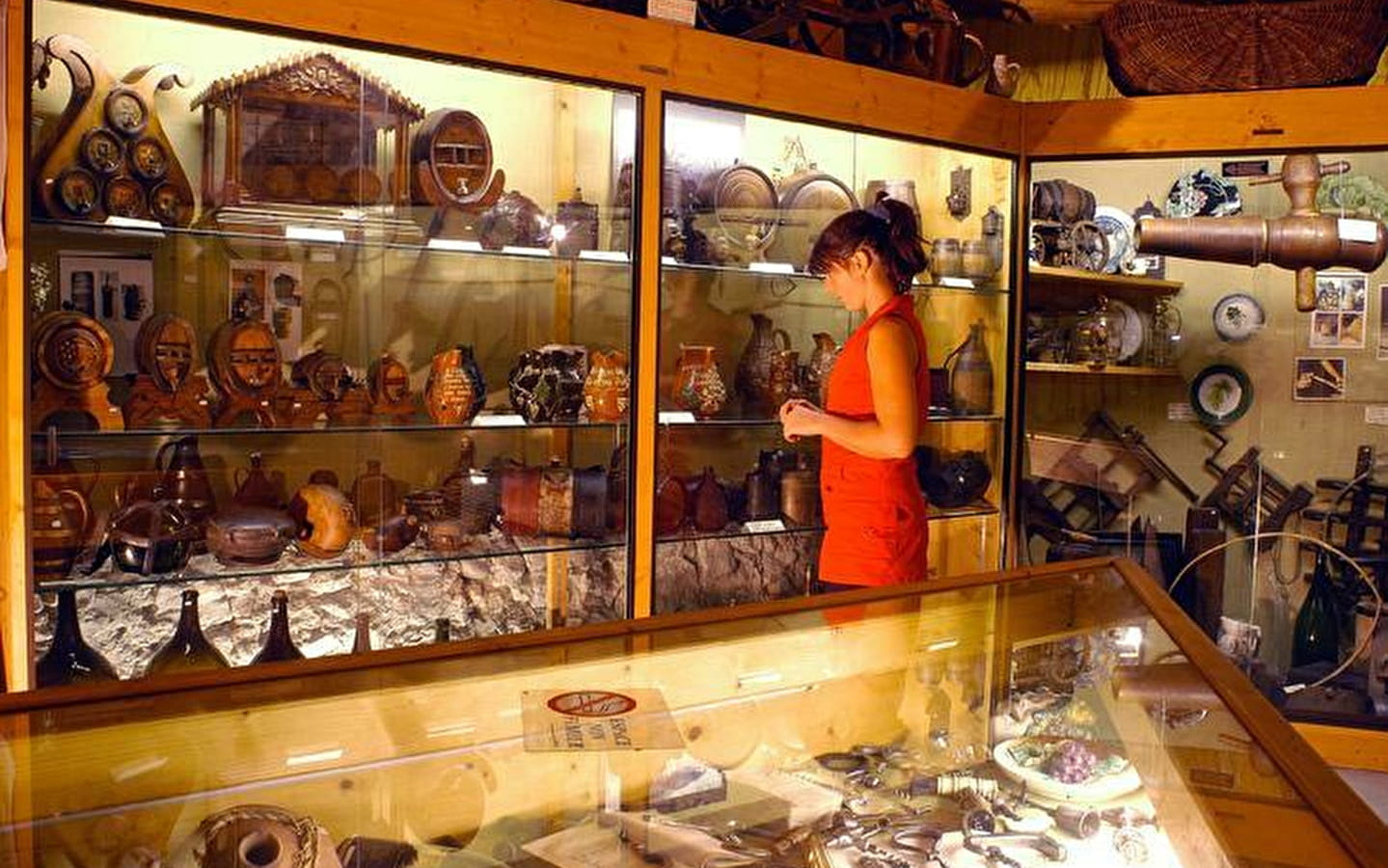 -
- Dimples, separators and scalders recall the patient stages leading to the development of the grapes.
- Rassiots, gauges and presses illustrate the skilful wine-making process.
- Verdondaines, jabloirs and dolloires evoke the perfect mastery of the cooper.

Many of these objects date from the 18th century, some of which are rare and sometimes unique.

The Museum of Winegrowing Traditions was born of the Caveau Bugiste's desire to preserve the memory of the gestures and skills of the past. The objects on display come from its own research and also from a collection that has been carried out personally for more than 20 years by Jean-Pierre Melin, an equally passionate Bugiste.

At the Caveau Bugiste :
- Museum of tools of the stone trades
- Collection of corkscrews (over 800) and liqueur glasses (over 500)
- Vinorama "Tourism, Viticulture and Gastronomy in the Land of Brillat Savarin": documentary presenting the Ain, the Bugey, its history, its vineyards, its gastronomy, the cultivation of the vine, the vinification of the different grape varieties, the distillation and the ageing of the spirits.
- Temporary exhibitions of painting and sculpture.
- Tasting of wines from the cellar and local products (terrines, honeys, jams, oils, biscuits, sausages, etc.).
Musée des traditions vigneronnes
326 rue de la Vigne du Bois01350 VONGNES
French
Credit card
Pets welcome
Chains and Labels

Prices & Schedules
Opening :
From 02/01/23 to 31/12/23
Brochures edited by Montagnes du Jura