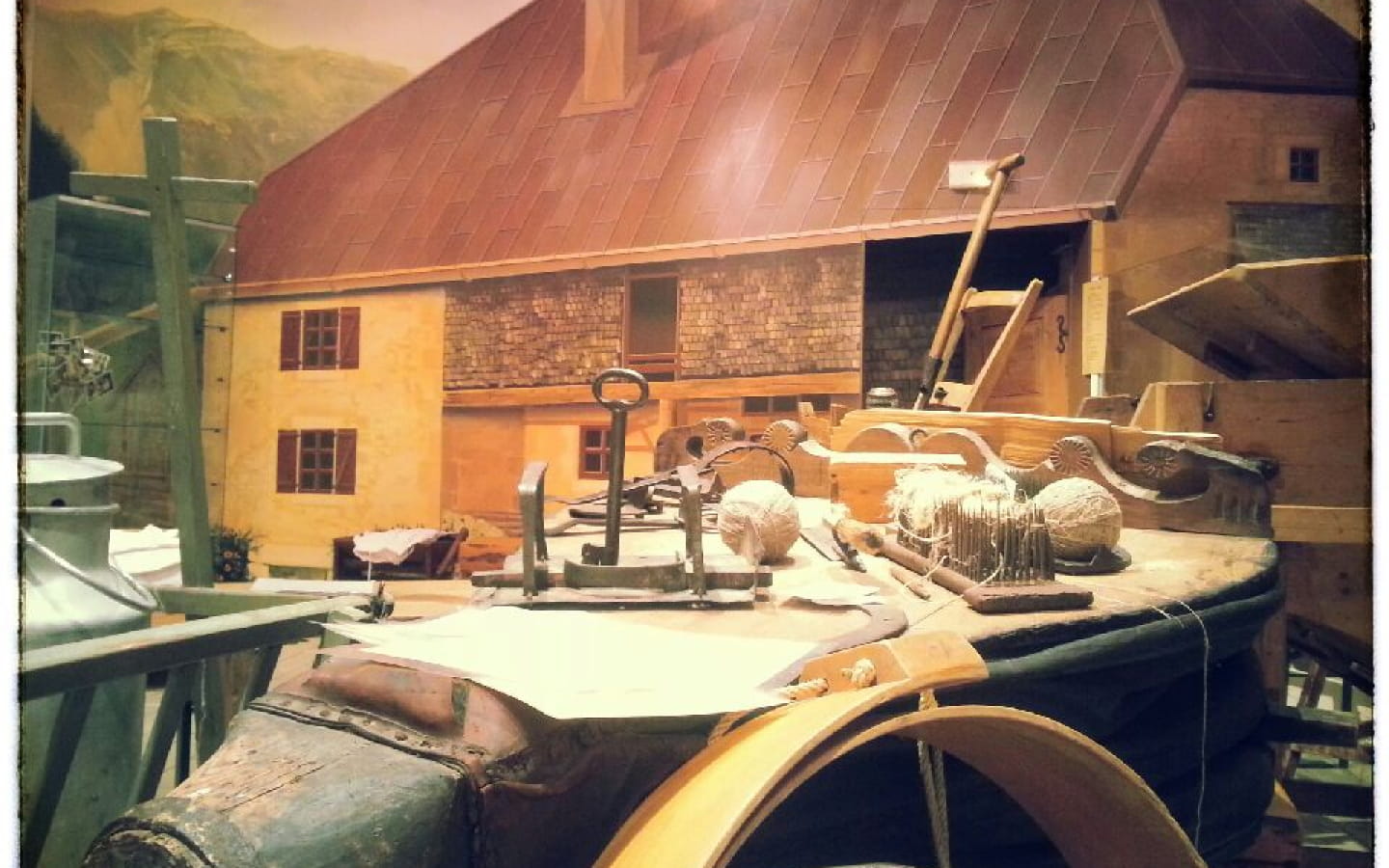 -
Located in the village's old cheese-making chalet, you will find a collection of old objects and tools that explain how previous generations of the Haut-Jura massif's inhabitants lived.
In days gone by, during the long winter months, Haut-Jura farmers made many objects at home. Hence, each farm had its own workshop where the whole family would chip in.
Musée rural "Vie et métiers d'autrefois"
23 rue de la FruitièreAncien chalet de fromagerie - Au village39370 LA PESSE
Brochures edited by Montagnes du Jura