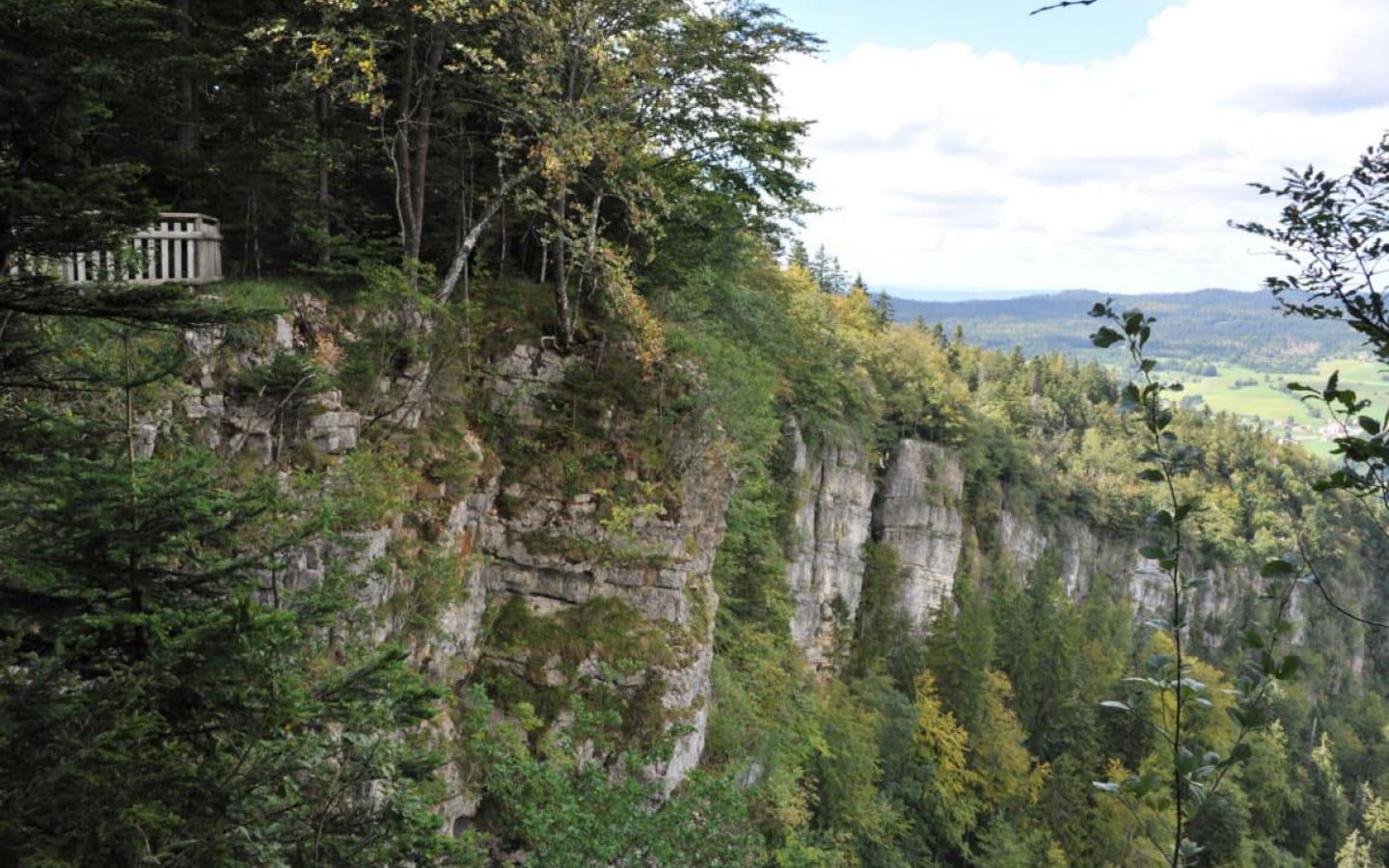 -
The "Cirque de la Roche Fauconnière" has been listed on the 18th of August 1936. There is an area with high limestone plateaus where the erosion has created spectacular and remarkable shapes.
"La Roche Fauconnière" has a limestone cliff that is 150 m high above the Semine and more than 1000 m long.
There are also a lot of wild animals such as big grouse, hawks, black woodpeckers, chamois and lynx...
There are a plenty of plant species in the forests nearby such as pine trees, spruces, beeches and alpine plants.
It is also opposite to the "Cirque d'Orvaz".
This is a really wild and remarkable place to see.
The landscape is made of two opposite semicircles with the river Semine located between them. There are also some people in the little village of Orvaz.
Prices & Schedules
Opening :
Brochures edited by Montagnes du Jura