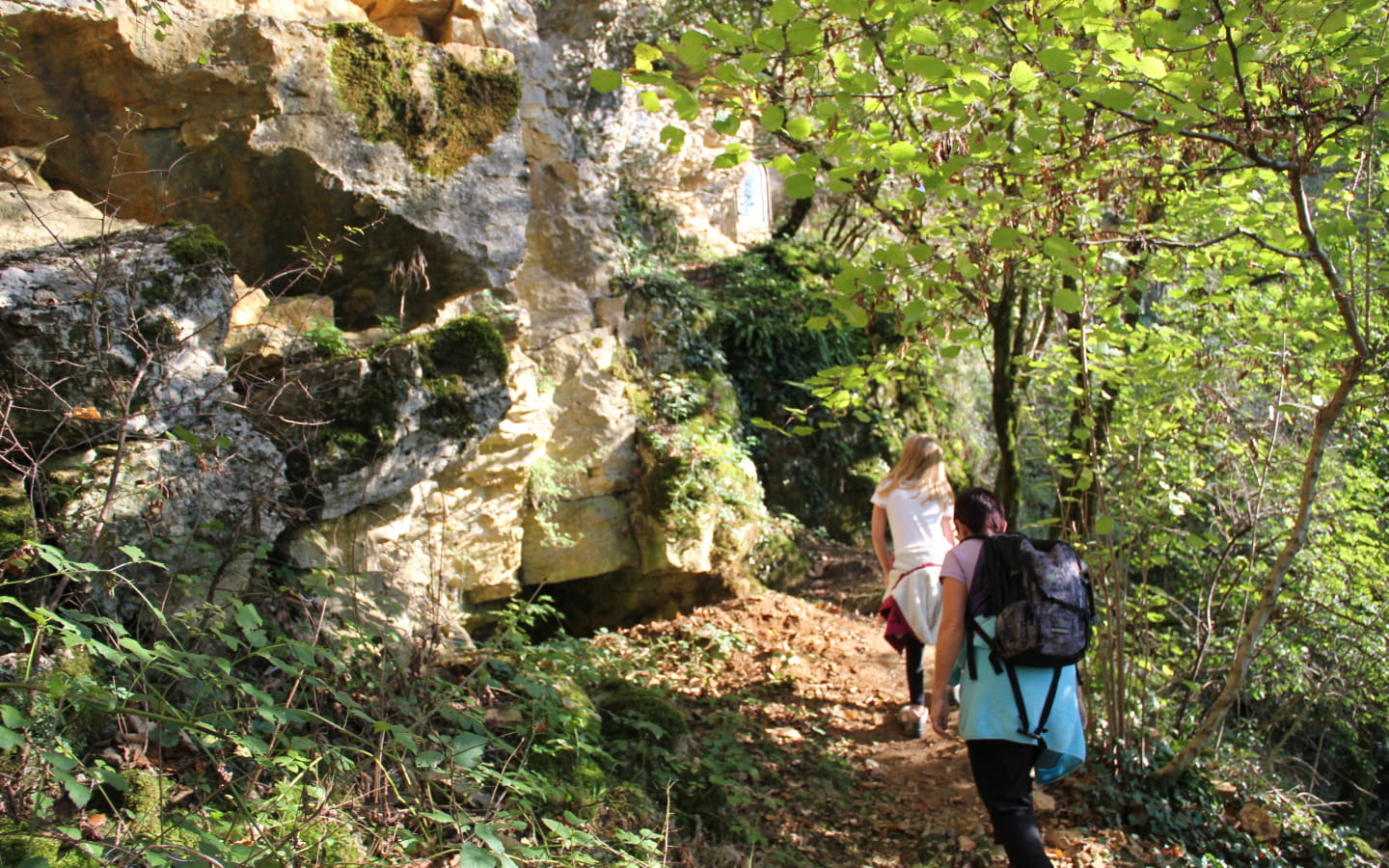 -
The site of La Roche is located to the east of the village, a deep valley is dug by the Laval stream.
This stream rises from a large spring, the Laval spring, which is partly captured. The cirque of rocks above is a typical retreat, like those of the Lédonian Jura. A karstic network has developed there and has been the subject of research and studies by the Groupe Spéléo de Bourg since the 1970s and the Spéléo Club de Villeurbanne since 1992. The Laval cave is the most important, with several dozen metres of galleries and a drop of more than twenty metres. Several chasms open up on the plateau above the site, in particular the Dingier shaft and the Châtaigneraies chasm, which opened in 1992 and descends to a depth of 45 metres. The origin of the waters that come to light at the Laval spring is only partially known.

The karstic plateau acts as a local absorption zone, but it is not excluded that the water comes from more distant areas. Tracing in the Val-d'Épy (39) has not yet made it possible to link the injection points to the Laval spring. The entire site is classified as a type 1 ZNIEFF under the number 01040023f4.
The flora and fauna on the site have remarkable characteristics and a large number of species of national heritage interest.

The site is well known for its small pilgrimage. Two sculptures of the Virgin can be seen near the small cave where the hermit Millet lived until the 1860s. One of them is remarkable.

Walk: departure from Salavre.
Prices & Schedules
Opening :
Brochures edited by Montagnes du Jura