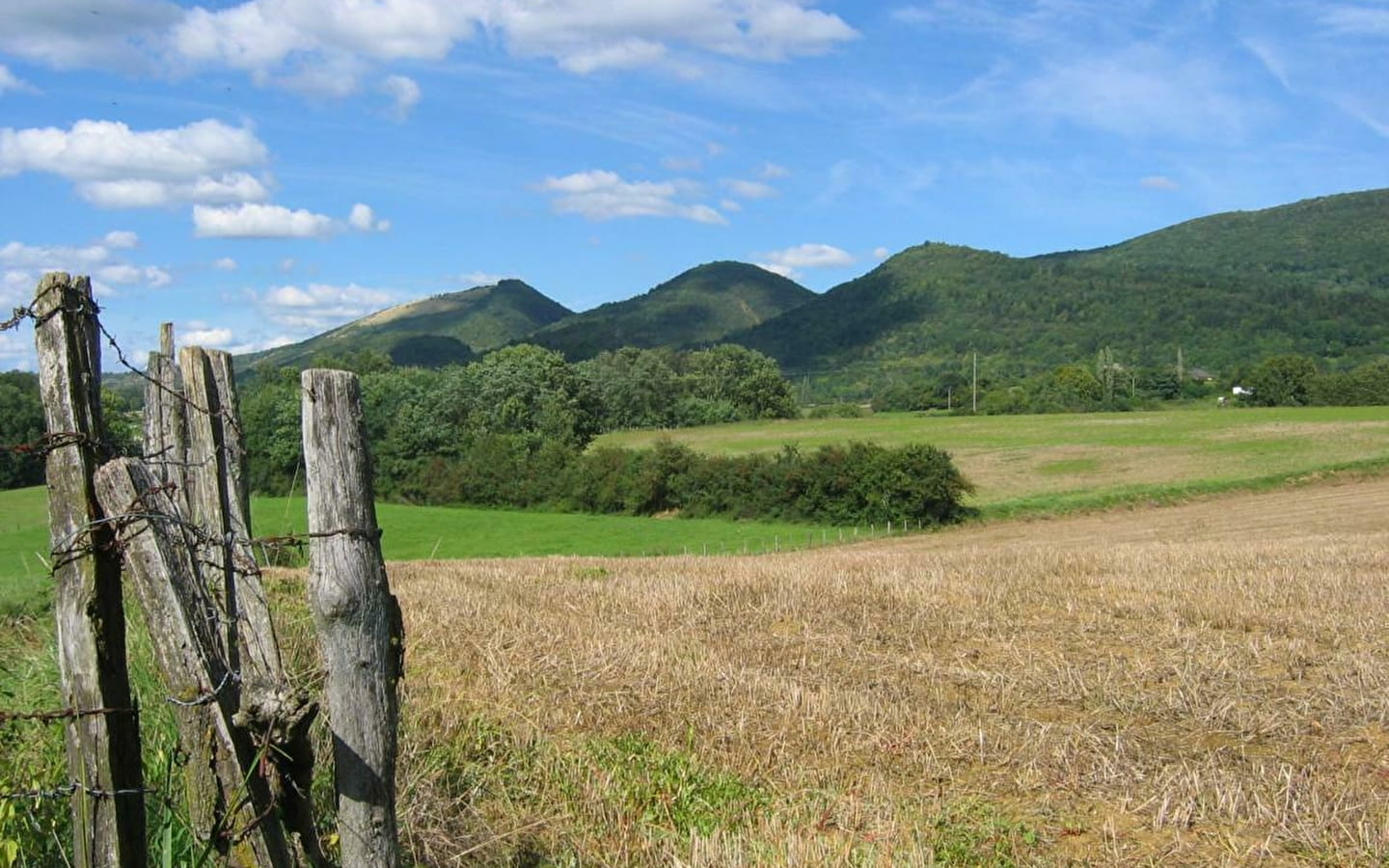 -
This site (663 m alt), listed since 1947, is one of the highest points of the Revermont, from where you can enjoy a vast 360° panorama (see the orientation table, picnic area).
Facing west, the refuge is a good place to take a break.
With its neighbours, Montfort and Mont Châtel, Mont-Myon forms a surprising landscape that can be seen from afar. It is said that Mont-Myon is the light of the Revermont ... perhaps because of its gentle curve and its posture, or perhaps because of the tradition of fires on its summit, said to have been inherited from the Druids.
When the weather is favourable, it is covered with the sails of paragliders, a colourful and magical spectacle.
Access to the summit is recommended on foot via Pressiat or Plain Champ.
Paragliding school 04 74 51 58 67(topoguides - PI)
Mont-Myon: mediolanum "in the middle of the earth" (same etymology as Montmélian and Milan!) or "earth limit". Mont-Myon, a sacred place! Also to be compared with the Amion stone or Myon stone, which dominates the Colombier, in the Valromey.
Amenities
Picnic area
Parking
Petite restauration
Services
Prices & Schedules
Opening :
Brochures edited by Montagnes du Jura