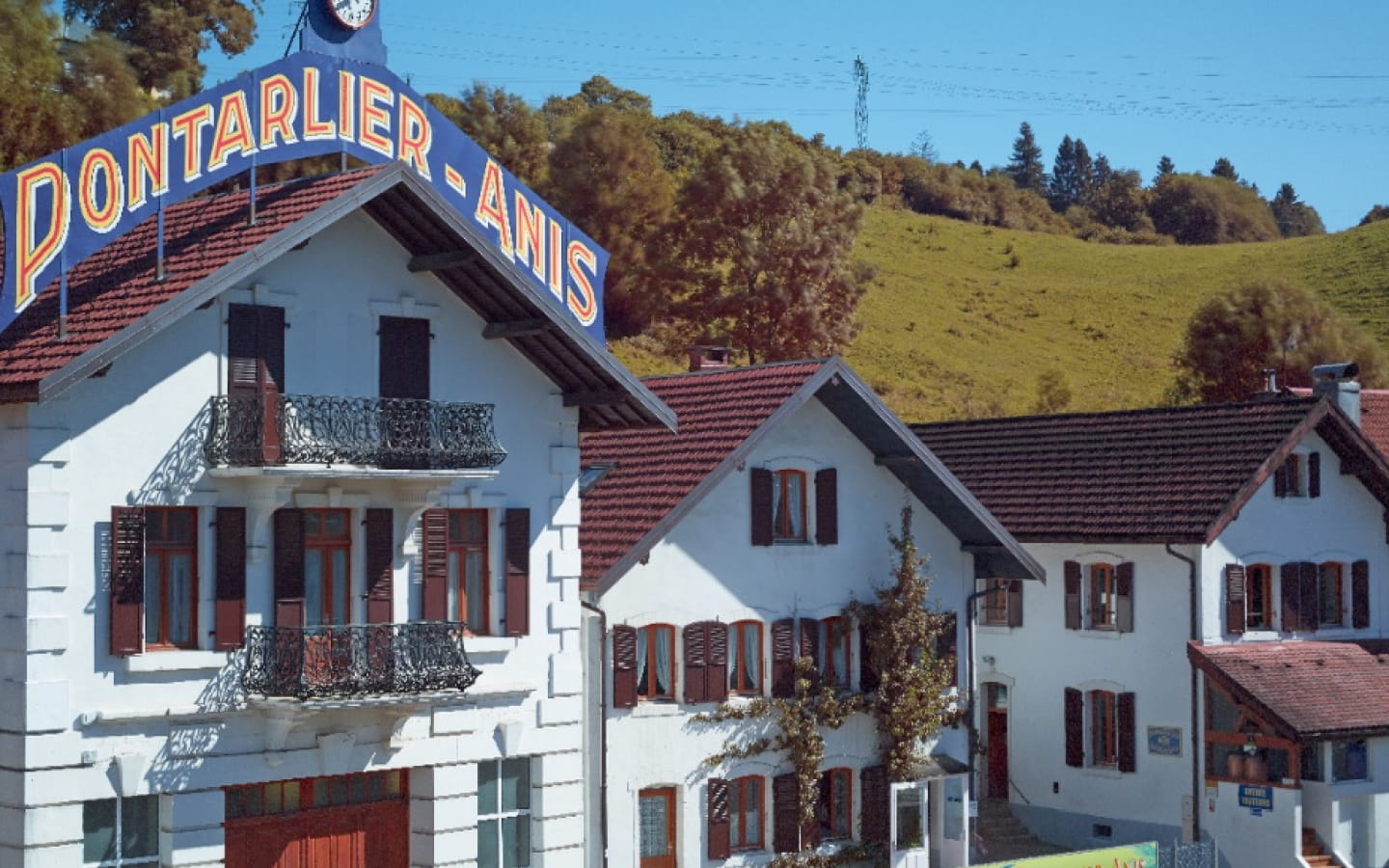 -
Pierre Guy distillery is the last remaining small-scale, family-owned distillery in Pontarlier where four generations of distillers have succeeded one another since 1890. In 2007, the distillery was proud to receive the "Entreprise du patrimoine vivant" (Living heritage company) seal of approval, awarded to French companies with excellent traditional and industrial know-how.
Come and visit the Pierre Guy distillery where you'll discover the copper stills used to distill absinthe and aniseed and take advantage of the opportunity to taste high-quality products: aperitifs, liqueurs and pomace brandies.
Distillerie Pierre Guy 49 rue des Lavaux25300 PONTARLIER
French, German, English
Credit card, Cheques and postal orders, Cash
Pets welcome
Amenities
Services
Product type
Chains and Labels

Prices & Schedules
Opening :
From 01/01/20 to 31/12/24 of 08:00 to 12:00 - of 14:00 to 18:00.
Closed on&nbsp: Monday, Sunday, Saturday afternoon
Open Tuesday to Friday from 8am to 12pm and from 2pm to 6pm.
Open on Saturday mornings only from 8am to 12pm.
Prices :
Special opening conditions :
Shop open. Standby for visits/tastings until further notice (updated 18/11/20). Maximum 10 people per visit. Priority is given to visitors with reservations. Visits and tastings (limited) are always free. They take place every half hour (depending on the order of arrival, in relation to the maximum of 10 people), from Tuesday to Friday from 8.30am to 11.30am, and from 2.30pm to 5.30pm, on Saturday: from 8.30am to 11.30am
Brochures edited by Montagnes du Jura