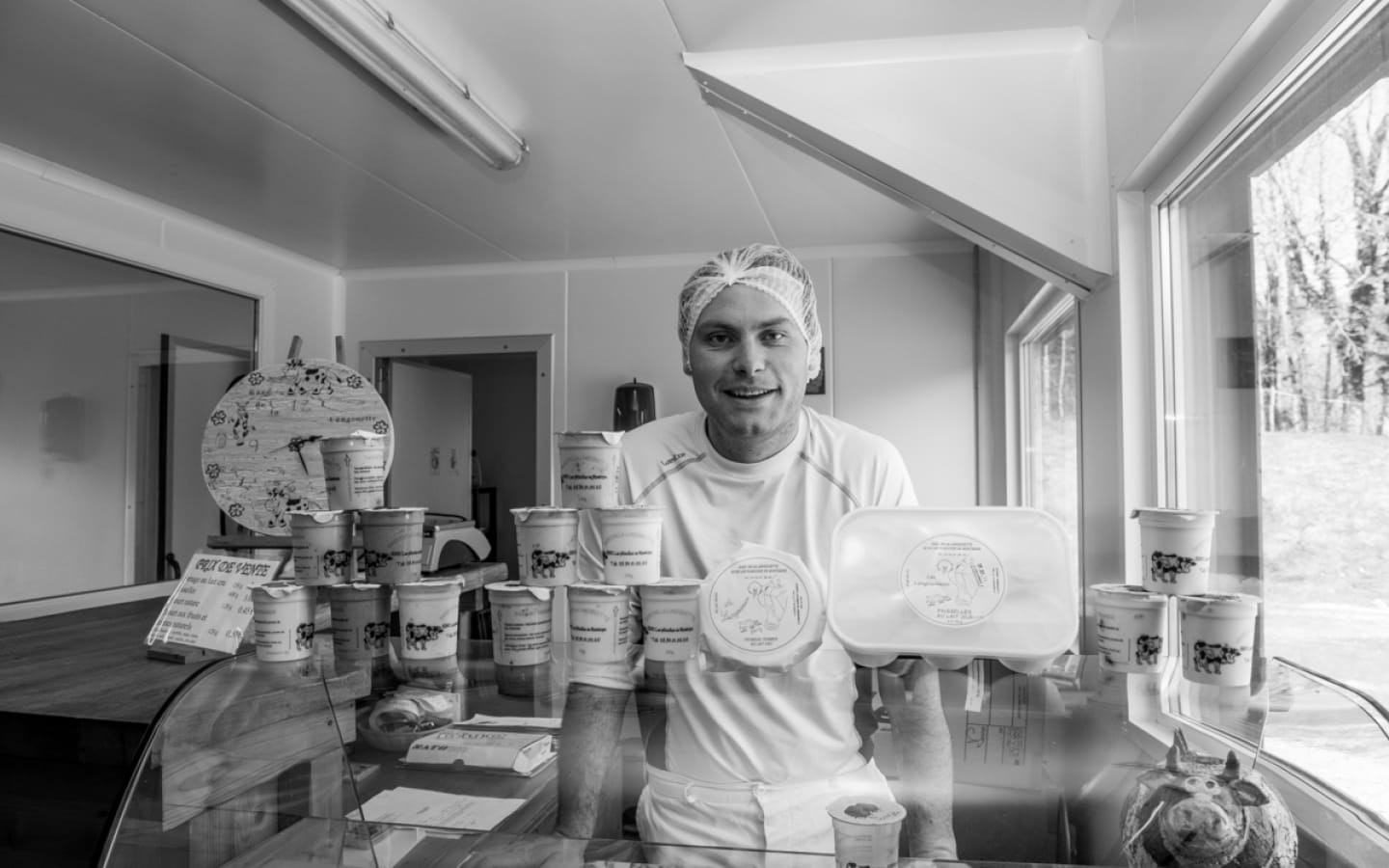 -
The GAEC de la Langouette is a family farm managed since 2007 by three partners who produce tasty dairy products.

Every day, more than 2,000 litres of milk are produced by the hundred or so Montbéliardes of the GAEC de la Langouette. Part of the production is directly processed on site: since 2008, Florence, Maxence and Julien (the farmers) have been marketing a delicious soft pasteurised milk cheese, "Le Langoureux". Les Langoureuses", fresh cheese to be enjoyed with salt or sugar, is also available; thirteen varieties of farm yoghurts with different flavours or fruit are also made in the farm's processing workshop. The rest of the milk production is taken to the Mont-Rivel cooperative in Champagnole to be used in the production of Comté cheese, an exquisite local delicacy.

At the end of the day, the GAEC welcomes visitors with warmth and simplicity: they discover life on the farm, milking and caring for the young animals, and end their visit by passing through the farm shop where they can "stock up" on delicious local Jura products.
GAEC de la Langouette
Chemin de le Combe39150 LES PLANCHES-EN-MONTAGNE
French
Credit card, Cheques and postal orders, Cash, Visa
Brochures edited by Montagnes du Jura