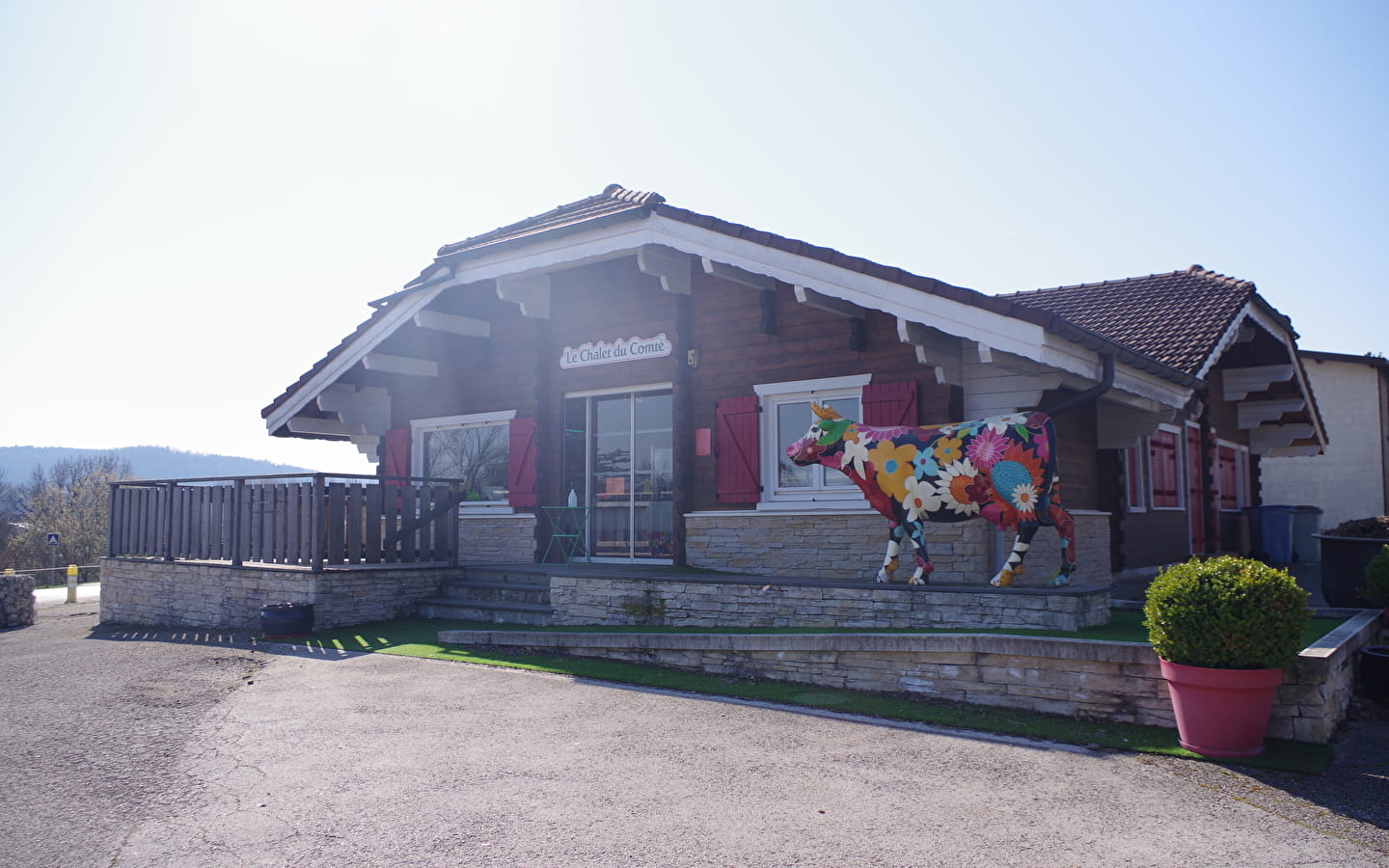 -
It is here that the cheese makers of the Jura Terroir cheese dairy make and ripen numerous wheels of Comté cheese every day.

The quality of the milk collected every day from the surrounding farms is particularly closely monitored, and it is processed here according to the rules of the art and precise specifications, in order to obtain a cheese of excellence. The cooperative was awarded the silver medal at the Concours Général Agricole de Paris 2019 for its Comté. It offers four varieties: mild, fruity, "over 18 months maturing" and a certified organic Comté. All tastes are in nature!

The dairy's shop is located just a few metres from the production site, in a recently renovated wooden chalet... In addition to the inevitable Comté cheese (a must-taste!), you can find various Franc-Comtois cheese specialities: Morbier, Bleu de Gex, Mont d'Or (in autumn and winter), raclette, pressed tomme...

Other "local" products, from local craft companies, complete the display: dairy products and delicatessen of all kinds (Ah! the local cured meats!), but also Jura wines, traditional lemonades, fruit juices, honeys, jams... A thousand and one reasons to fall in love - the gourmets are warned!
Brochures edited by Montagnes du Jura