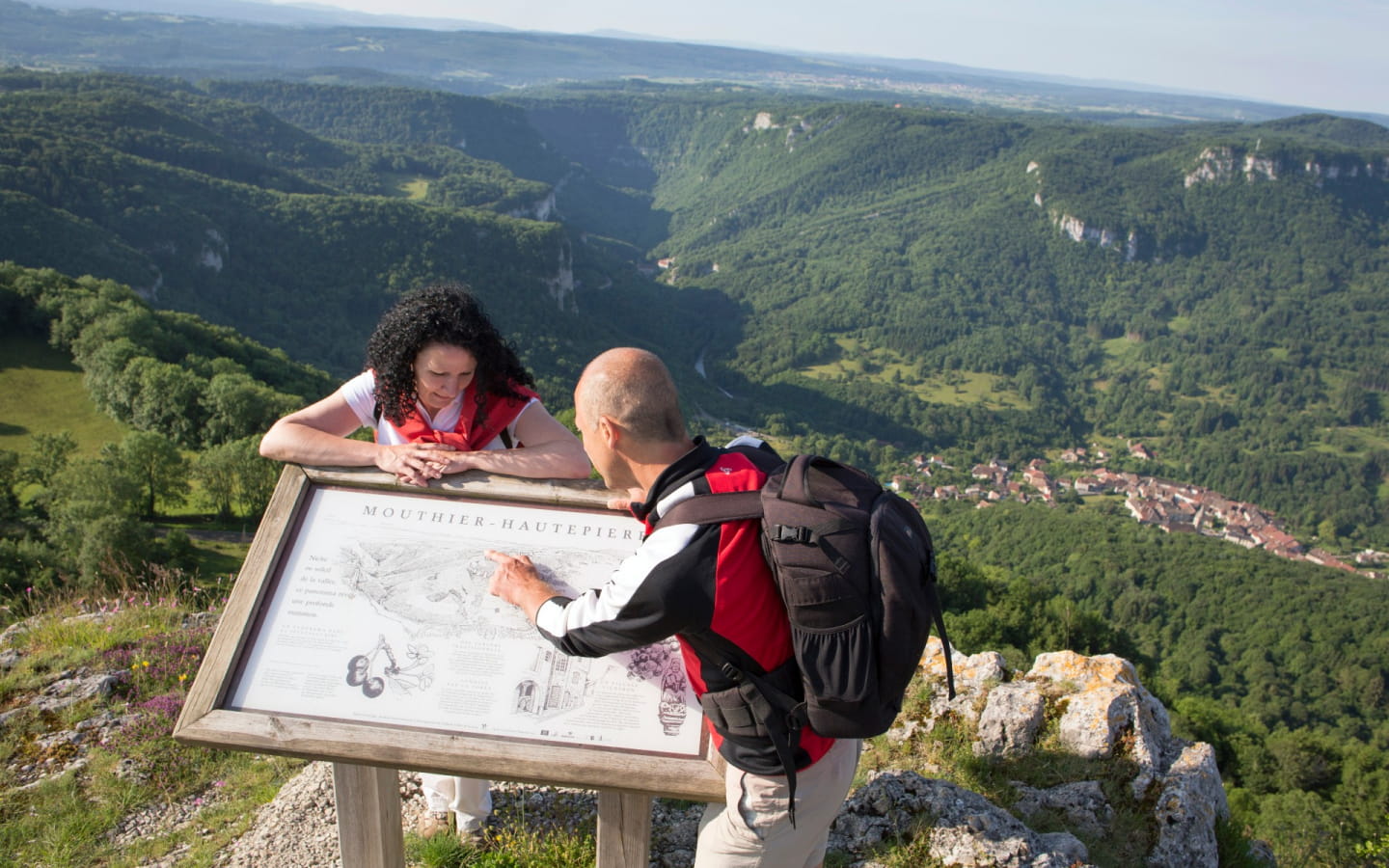 -
This offer combines nature and culture: - diversity and beauty of landscapes - gourmet stops at each stage
Experience a natural, cultural and spiritual itinerary on the Doubs route of the Via Francigena.

From Canterbury to Rome, this 2,000 kilometre long route crosses the heart of the Doubs from West to East, from Cussey-sur-l'Ognon to Pontarlier. One of the great European itineraries, following the example of the Way of Saint James, this route leads you in the footsteps of Sigeric, Archbishop of Canterbury, who linked Rome on foot in 990.
A unique adventure in the heart of sumptuous landscapes conducive to contemplation and meditation, from Besançon and its UNESCO-listed treasures to the Swiss border, via the Loue valley, home of Gustave Courbet.


PROGRAMME :

- Day 1: Arrival in Besançon

- Day 2 - Stage 1: Besançon to Mamirolle - 20 km

- Day 3 - Stage 2: Mamirolle to Mouthier-Hautepierre, - 30 km

- Day 4 - Stage 3: Mouthier-Hautepierre to Pontarlier, - 25 km

- Day 5 - Stage 4: Pontarlier to Les Fourgs - 15 km

- Day 6 - Stage 5: Les Fourgs to Jougne - 15 km
Then return to Besançon.
For more informations
Itinérance sur la Via Francigena
N°OP031BFC000V50G2ZV
Brochures edited by Montagnes du Jura