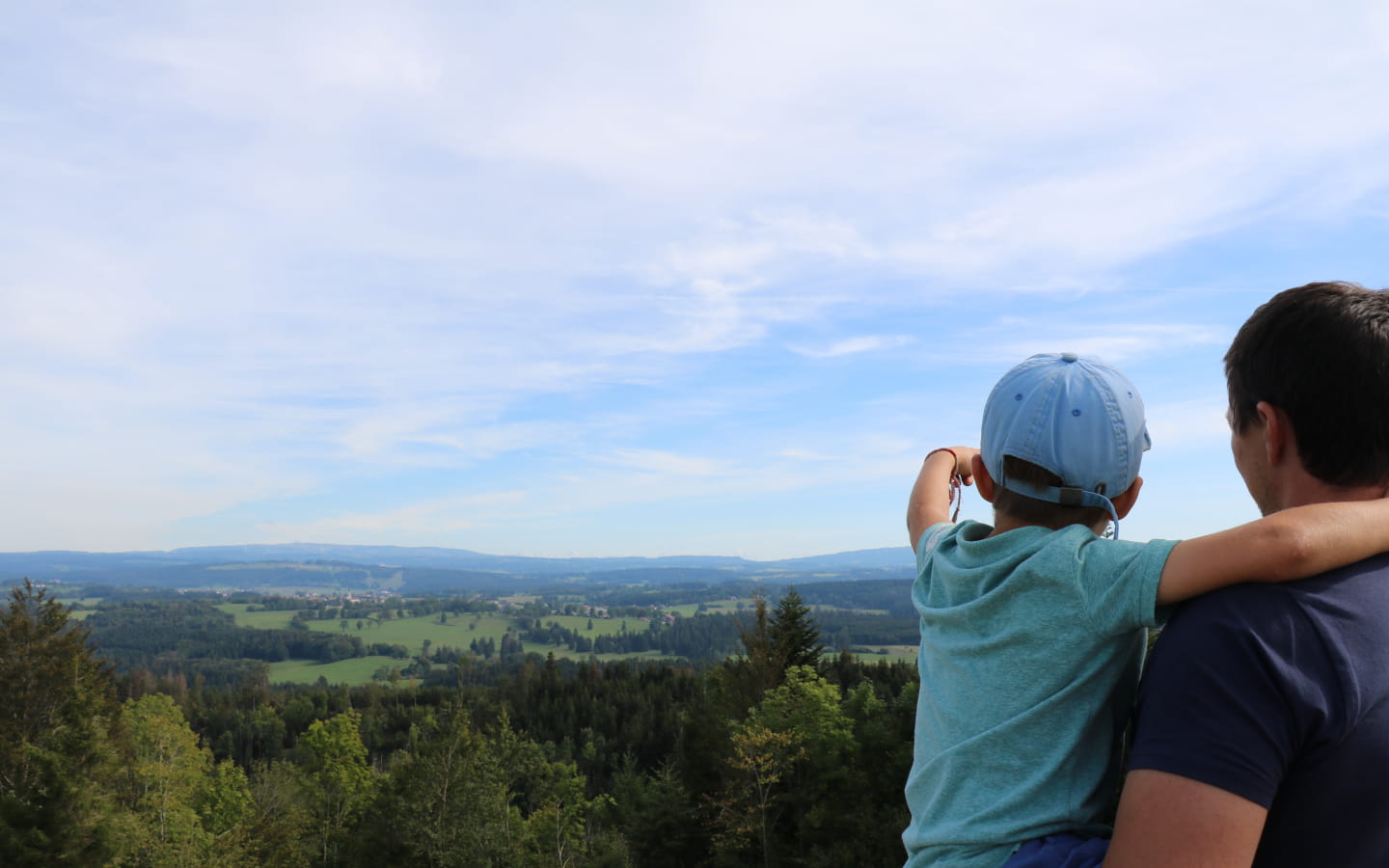 -
Officially classified by decree on 4 September 2021, the Doubs Horloger Regional Nature Park is at once a concerted territorial project, a reservoir of biodiversity, a source of innovation and a geographical entity.

From wooded valleys to open plateaus, passing through peaceful rivers, gushing springs and karst reliefs... the Doubs Horloger Regional Nature Park enjoys an impressive variety of landscapes sculpted by time and shaped by Man. Located in the east of the Doubs department and bordering Switzerland, it is the 4th regional nature park in Burgundy Franche-Comté. This territory brings together 94 municipalities spread over five areas characterised by their relief: the Doubs and Dessoubre valleys, the Morteau valley, the first plateaus of Sancey-Belleherbe and Val de Vennes, as well as the plateaus of Maîche and Russey.

The Saut du Doubs, the Cirque de Consolation and the Echelles de la Mort are just some of the natural treasures to be discovered in the area. The many hiking trails are punctuated by numerous viewpoints and can be discovered according to the seasons, offering a spectacle with a wide range of colours. These bucolic and authentic areas also harbour an incredible biodiversity (Royal Milan, Peregrine Falcon, Boreal Lynx), which it is important to promote and preserve.

The cultural and intangible heritage is not to be outdone! It is the pride of its inhabitants and gives the region its values and strong identity. The eyes and taste buds will be delighted by this land steeped in history and with its many faces. The birthplace of the Montbéliarde cow and the Comtois horse, the agricultural character of the region allows for the production of well-known specialities such as Comté, Mont d'Or and Morteau sausage. Delicious dishes to be savoured in the heart of villages with typical architecture of which the Comtois farm and its tuyé are the main emblems.

In addition, many wood, leather and metal processing trades have developed in the region. Over the years, watchmaking has gradually spread to such an extent that in December 2020, UNESCO inscribed the know-how of watchmaking and art mechanics on the Representative List of the Intangible Cultural Heritage of Humanity. A tradition and a history to be discovered at the Musée de la Montre in Villers-le-Lac and the Musée de l'Horlogerie in Morteau.
Parc naturel régional du Doubs Horloger
18 Rue du Couvent25210 LES FONTENELLES
Chains and Labels

Prices & Schedules
Opening :
From 06/09/21 to 31/12/50
Brochures edited by Montagnes du Jura