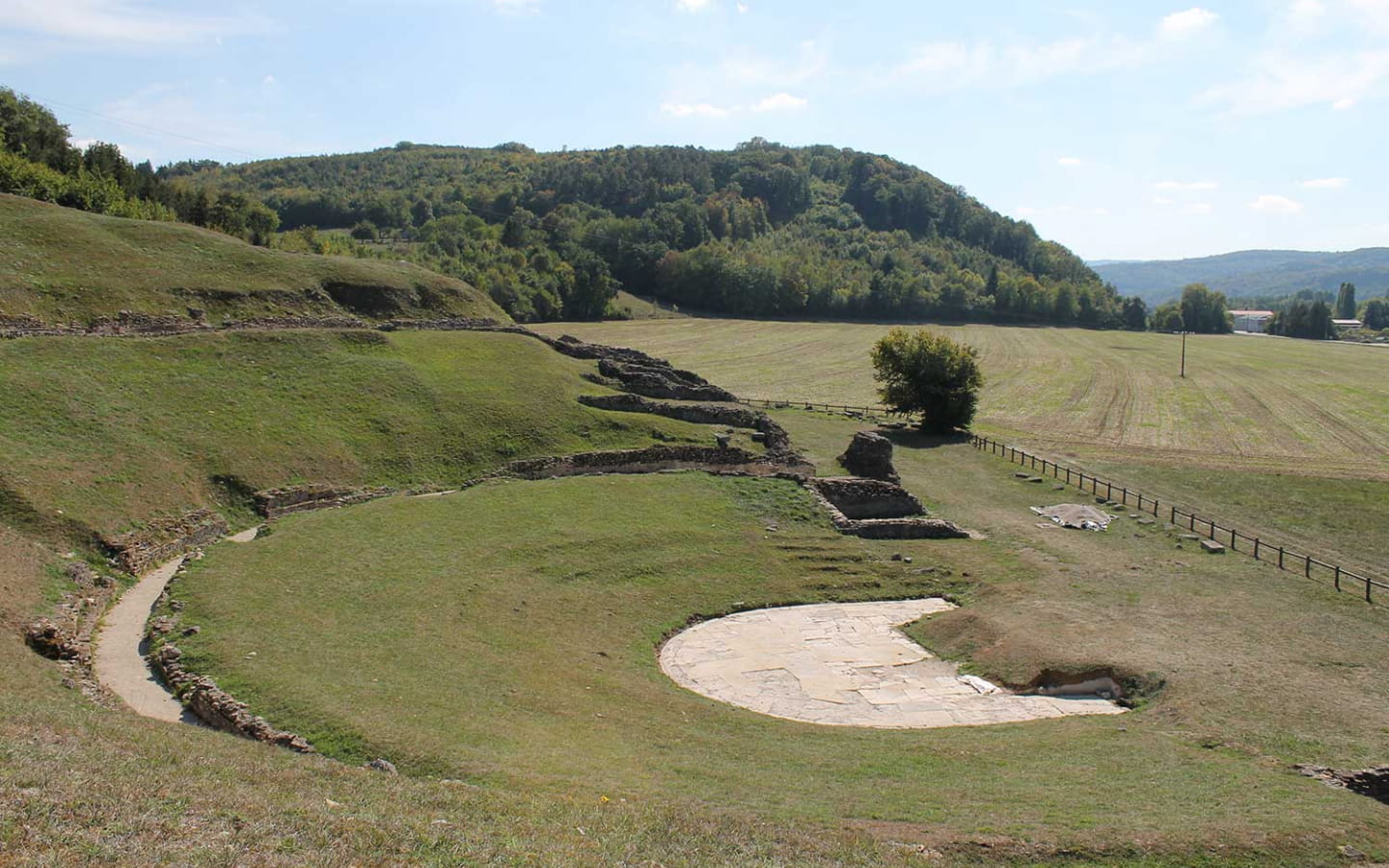 -
Sit in the centre of this vast 142m diameter circus, which once had four tiers of seating. Imagine 18,000 spectators around you. The clamour of the public rises up, comparable to that which animated the Colosseum in Rome at the same time. Across the millennia, the emotion is there, alive. Associated with a temple that faced it, the building leaning against the hill was an integral part of a sacred enclosure, an important place of ancient pilgrimage. The site is accessible all year round. More than 5,000 pieces extracted from the site are kept in the Montbéliard Castle Museum.

> Free access all year round.
In 2022, free guided tours in the afternoons from 2pm to 6pm: in June, from the 18th, on Saturdays and Sundays; in July and August, from the 2nd, every day (except Mondays); in September, on Saturdays and Sundays.
September, Saturdays and Sundays (except 24 and 25).

Occasional events throughout the year (see the calendar at www.paysdemontbeliard-tourisme.com).
Théâtre antique de Mandeure
Rue du Théâtre25350 MANDEURE
Prices & Schedules
Prices :
Brochures edited by Montagnes du Jura