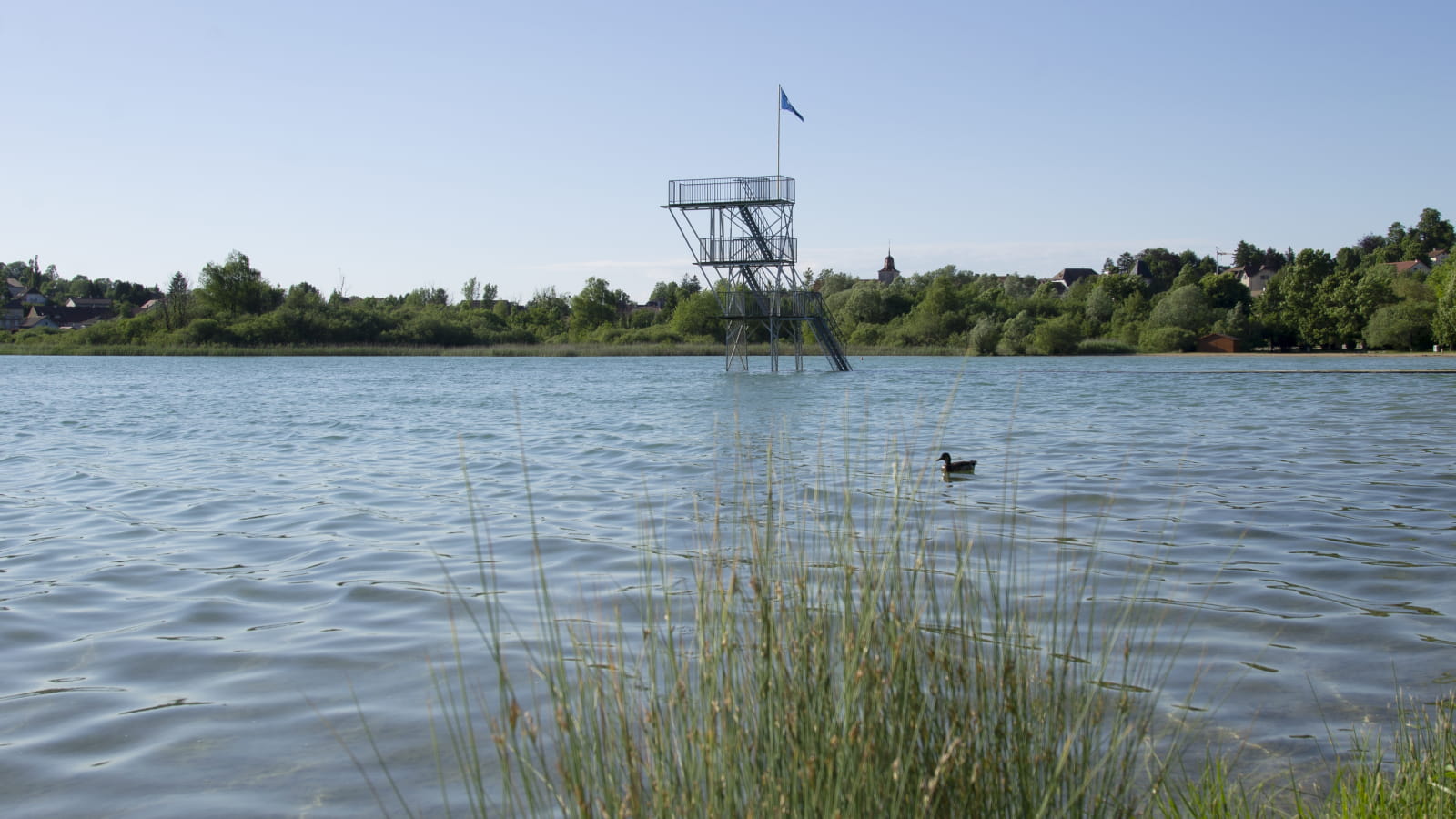 Located in the heart of the lakes region, the small town of Clairvaux-les-Lacs is a real tourist destination complete with campsites, shops and activities... not forgetting Clairvaux Lake which is perfect for holidaymakers looking for a friendly place to enjoy watersports. All in a natural, unspoilt setting that oozes with serenity. Truly heaven for a holiday in hues of green and blue.
Swimming and relaxation on the beach
Clairvaux Lake is in fact two lakes, a small one and a large one. If you fancy a swim, head for the big lake!
Its sandy beach, gently-sloping shores and very easy access from the nearby car park make it a delight for families! Young children can build sand castles while the teenagers jump off the huge, 3-level diving platform from a height of 3 metres, 5 metres, or 7.5 metres for the most daring!
More good news: the beach proudly flies the blue flag that promises water of very high quality, both for holidaymakers and for the environment.
And you won't be disappointed with the range of watersports either. The only difficulty is choosing!
Clairvaux Lake outdoor activities centre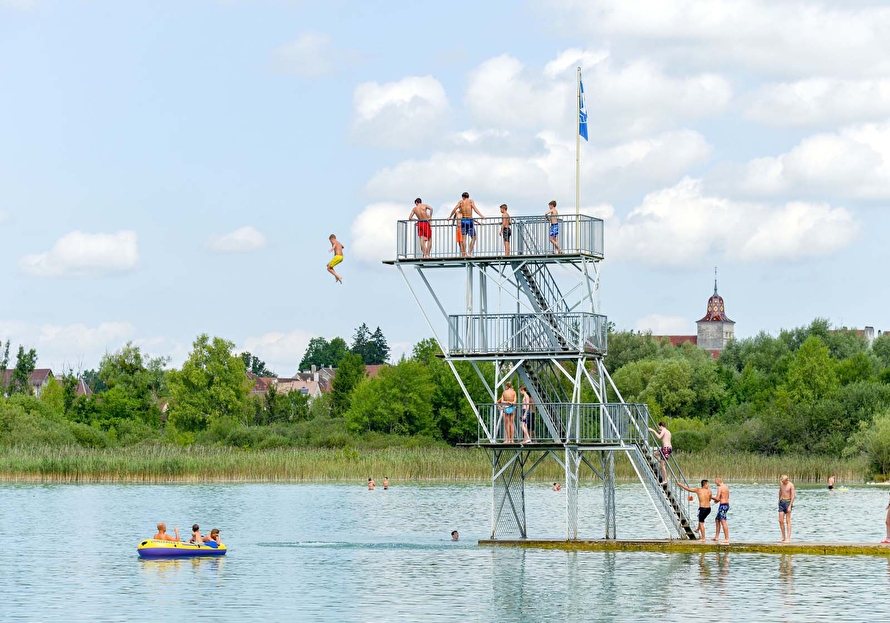 Village of Clairvaux-les-lacs
Holiday resort
A stone's throw from the lake you'll find the picturesque village of Clairvaux-les-Lacs. This resort has everything you need for a successful holiday!
>> a whole street of shops devoted to the theme of wood: wooden toys, knives, regional produce, etc. Welcome to the village of wood!
>> campsites of all categories including many at the lakeside.
>> A short discovery trail that starts at the lake for a 1-hour exploration of all the village's gems
>> a very natural environment with enchanting tourist attractions within easy reach, such as the Hérisson waterfall and the four lakes.
Campsite on the banks of Clairvaux Lake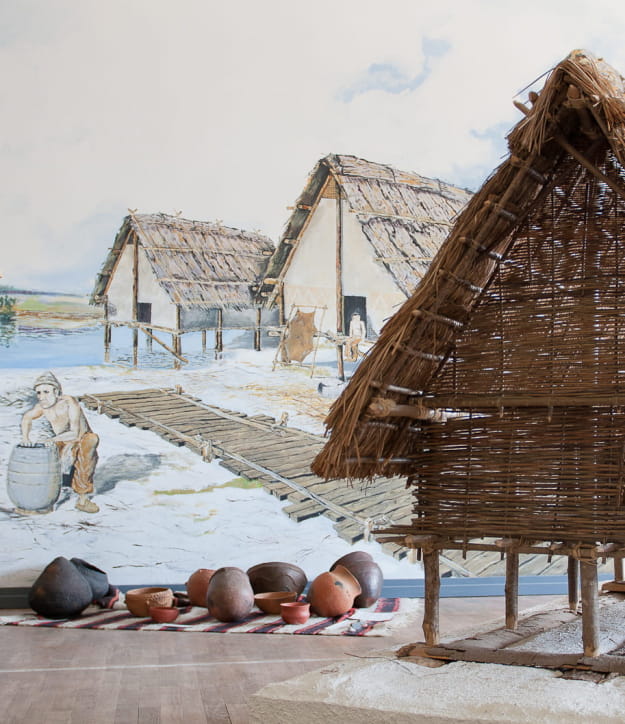 Did you know?
A UNESCO-listed archaeological site
The banks of Clairvaux Lake have been inhabited by humans since prehistoric times! Excavations have uncovered multiple objects proving the existance of houses on stilts between 5000 and 500 BC.
In 2011, the site was added to the UNESCO list of prehistoric pile-dwelling sites around the Alps, along with 109 other sites in Europe.
Sightseeing in the vicinity: nature galore!
Nature lovers, make Clairvaux-les-Lacs your support base from which to discover the region's treasures. For this getaway, prepare for an enormous breath of fresh air in a wilderness of lakes, stunning panoramic views and pounding waterfalls!