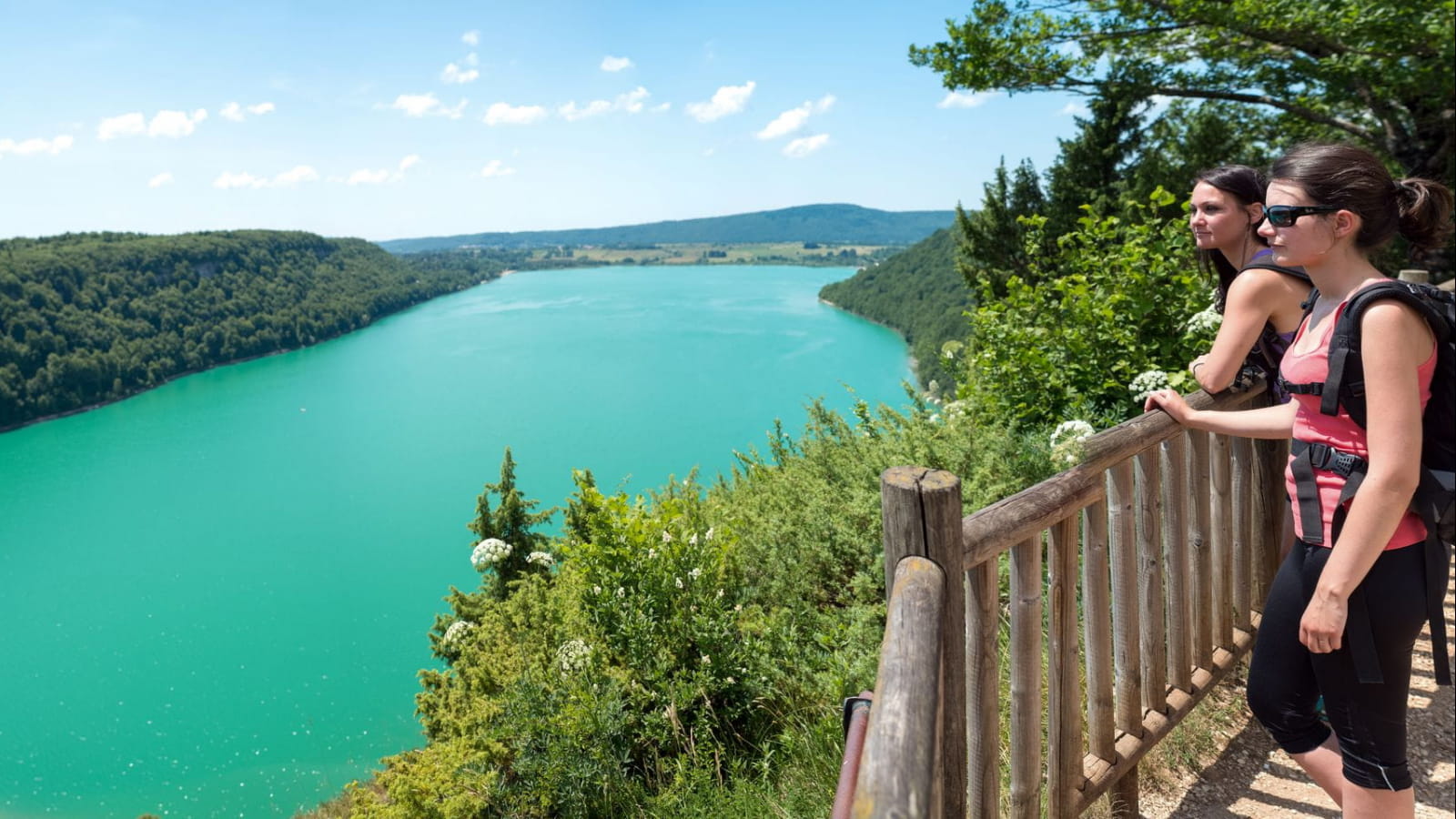 Impossible to drive to the tropics? Not really, because in the heart of Jura you can spend a day (or more) at a lake where the turquoise water makes you forget you're still in France. Lake Chalain, one of the biggest natural lakes in France, has 3 beaches with everything you need to totally switch off.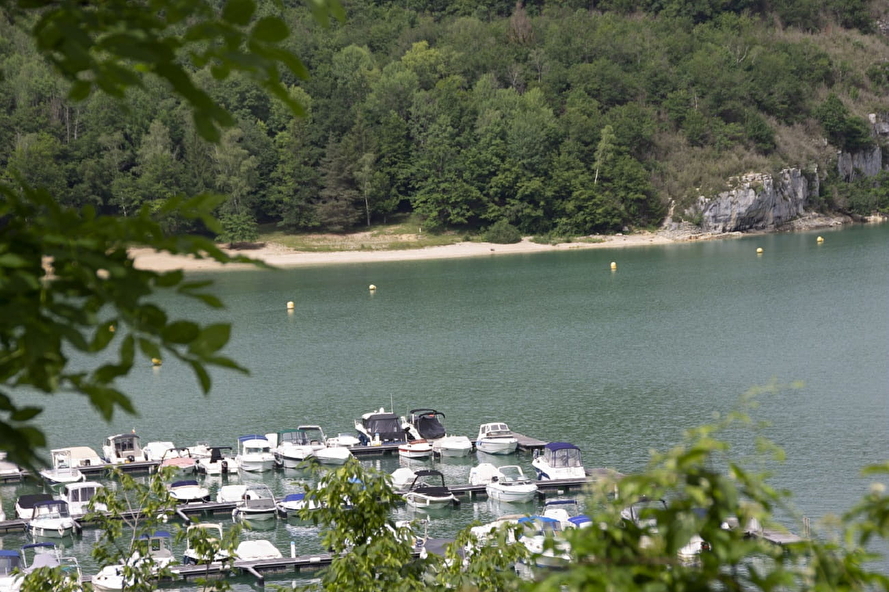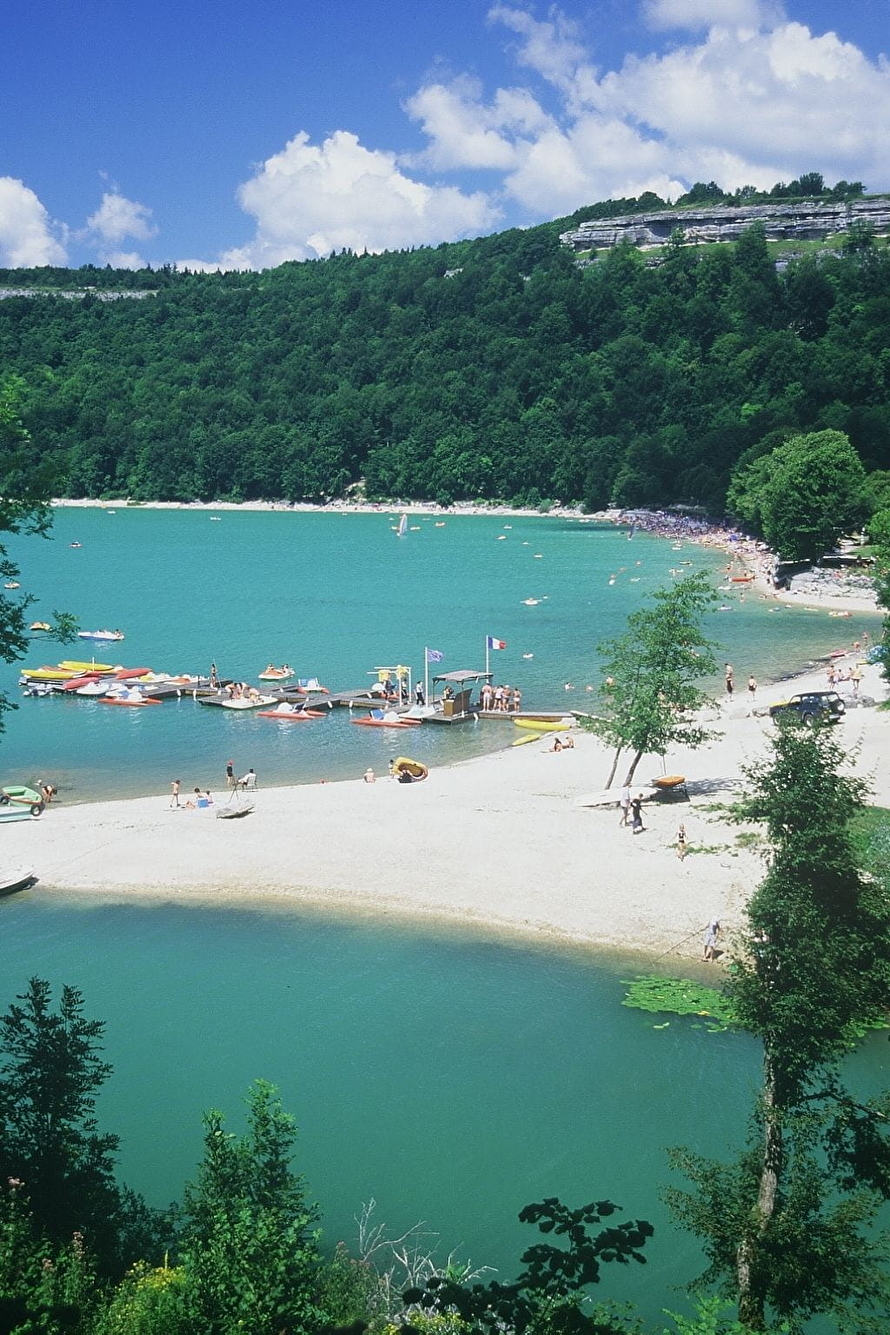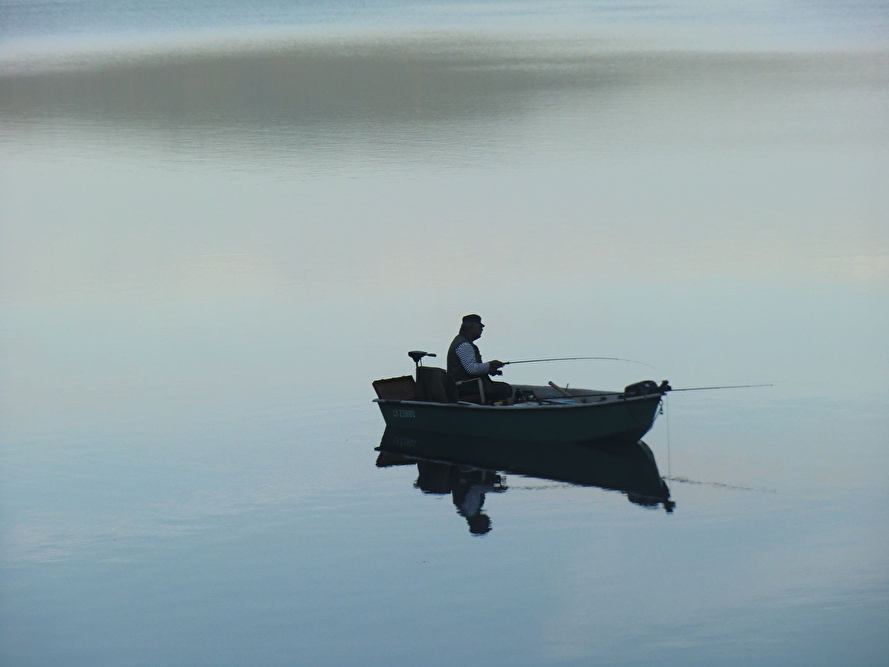 The unique colour of Chalain Lake comes from a geological "anomaly" that dates back thousands of years.
Hiking around the lake
Take to the heights
If you follow the lakeside hiking path (very accessible), you'll come to the Fontenu panoramic viewpoint, which offers a stunning view over the lake and its surroundings. Your camera is a must for those amazing selfies!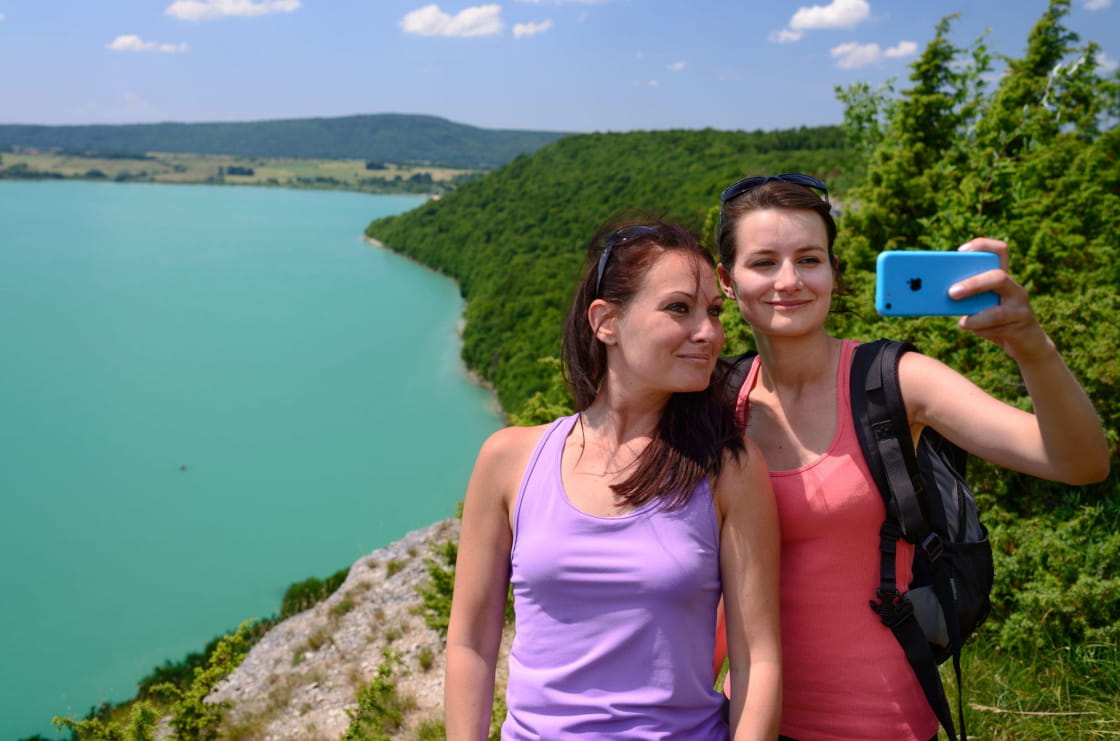 Watersports
Besides swimming and hiking, Chalain Lake proposes a whole host of activities for adults and children alike. You can fill your holiday agenda with pursuits such as fishing, canoeing, kayaking or sailing... And why not launch a sandscastle competition or a game of beach soccer?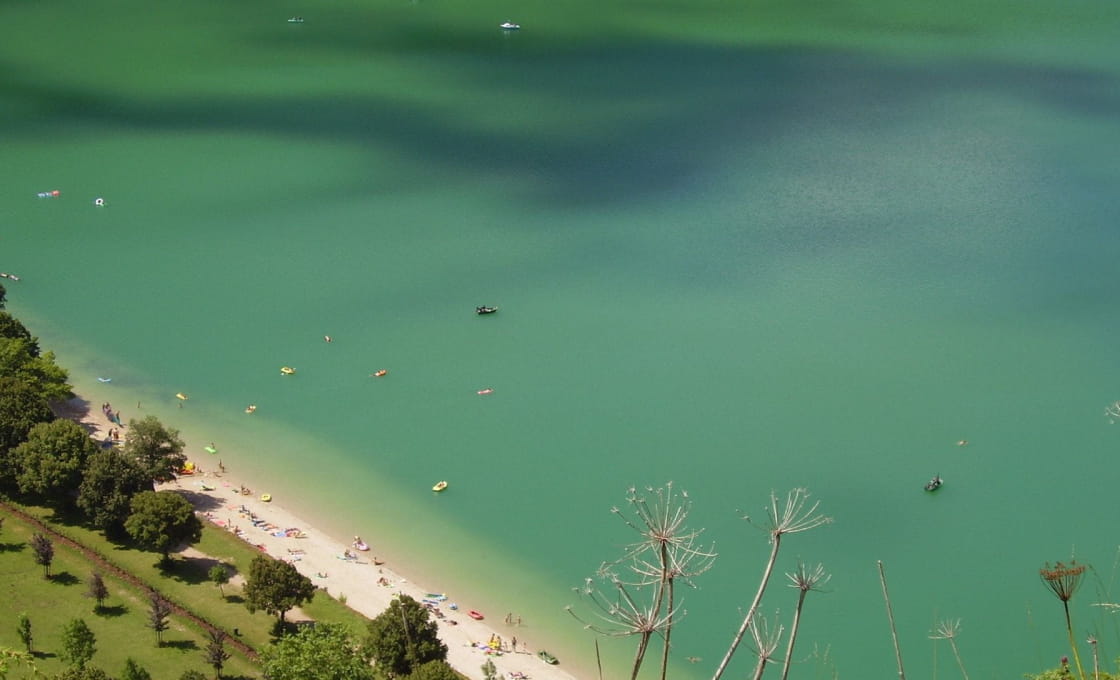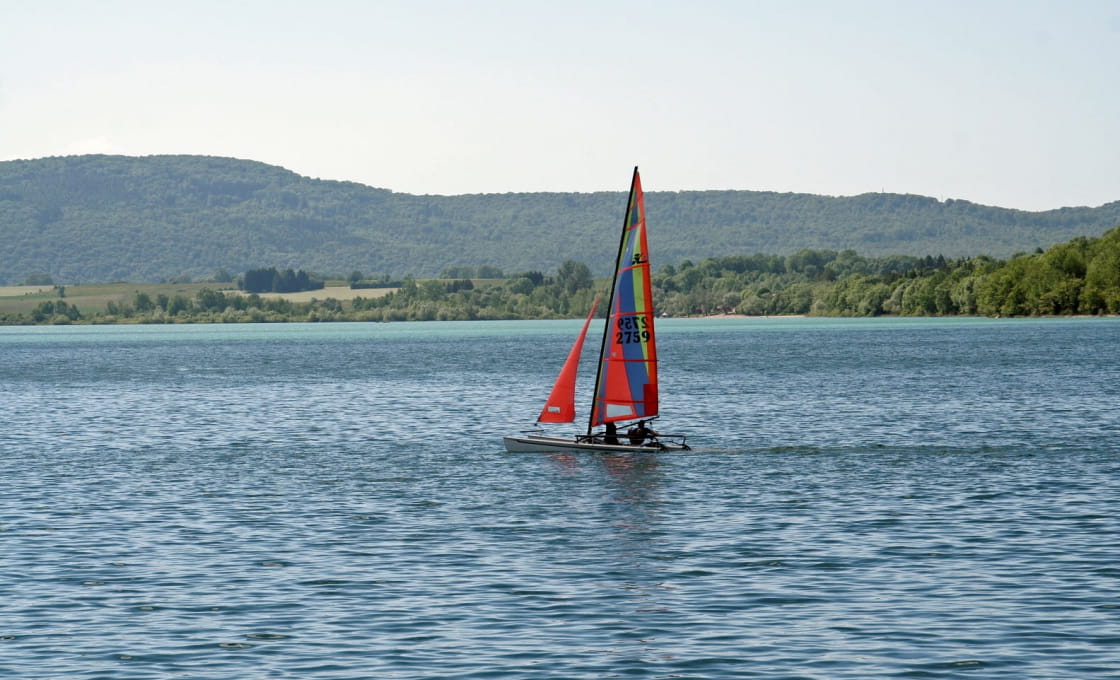 archaeological remains
Listed by UNESCO
Humans first inhabited Chalain lakeside some 5,000 years ago, as we know from the many vestiges of a lakeside town that have been uncovered here, including some houses on stilts that once stood on the bank.
This site of extreme fragility cannot be visited but, rest assured, you can see a very accurate reconstitution at Clairvaux-les-Lacs. This rare evidence of the lives of the first farmers and fishermen is a UNESCO-listed World Heritage site.
Organise your trip to Chalain Lake