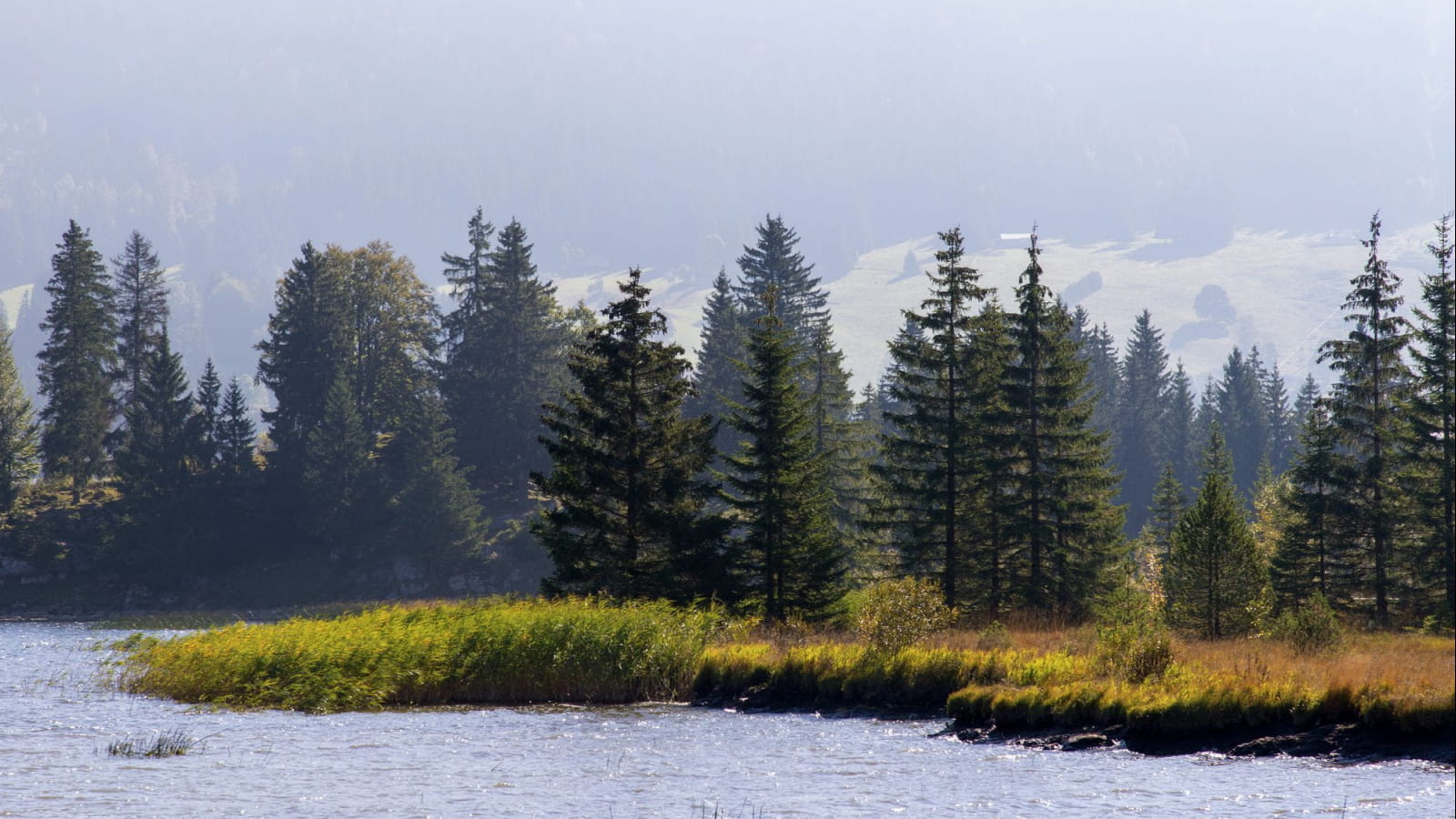 The multi-faceted mountain lake of Les Rousses in the heart of the resort of Les Rousses, is an ideal lake both in winter and summer.
Right in the heart of Les Rousses resort, the lake can be reached in a number of ways. There are two free car parks, one at the lakeside and another 500 metres away.
A lake tucked between mountains, valleys and forests
This lake in the heart of the resort of Les Rousses is one of the highest in the French mountains of Jura. Surrounded by peatland and forest, it is the perfect place to learn about the typical fauna and flora of the Jura Mountains by following the lakeside discovery trail. You may be tempted by a dip in the lovely clear water, or simply want to gaze at the beautiful scenery.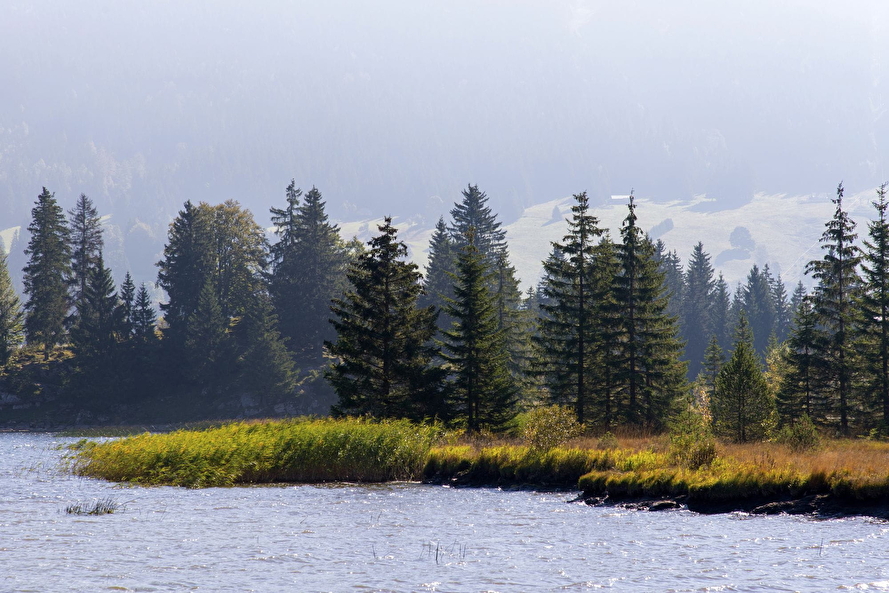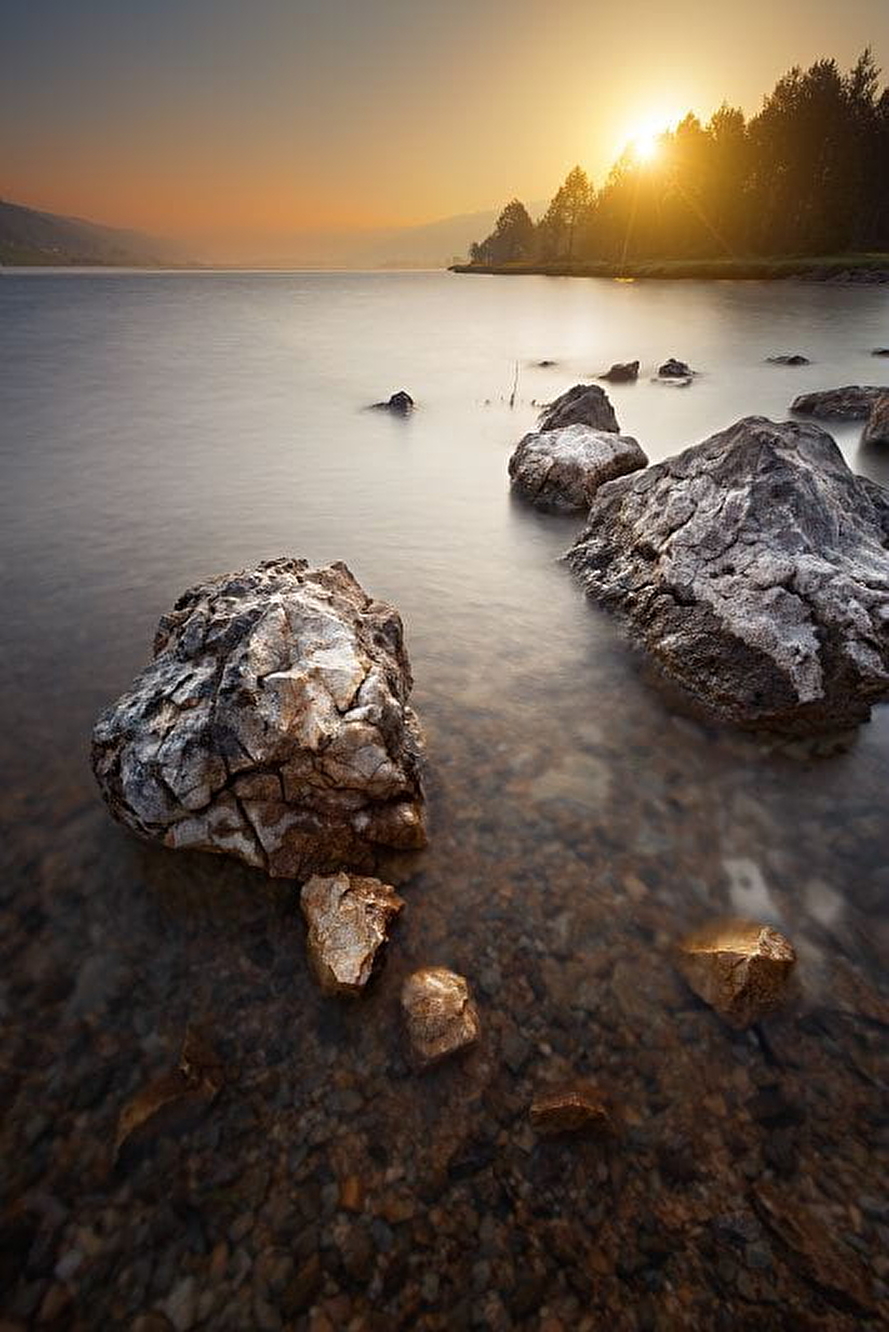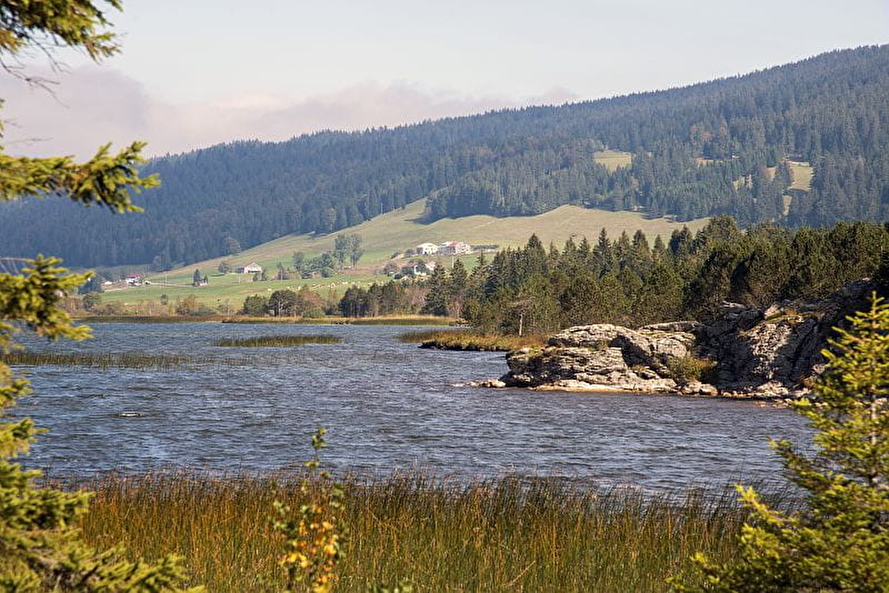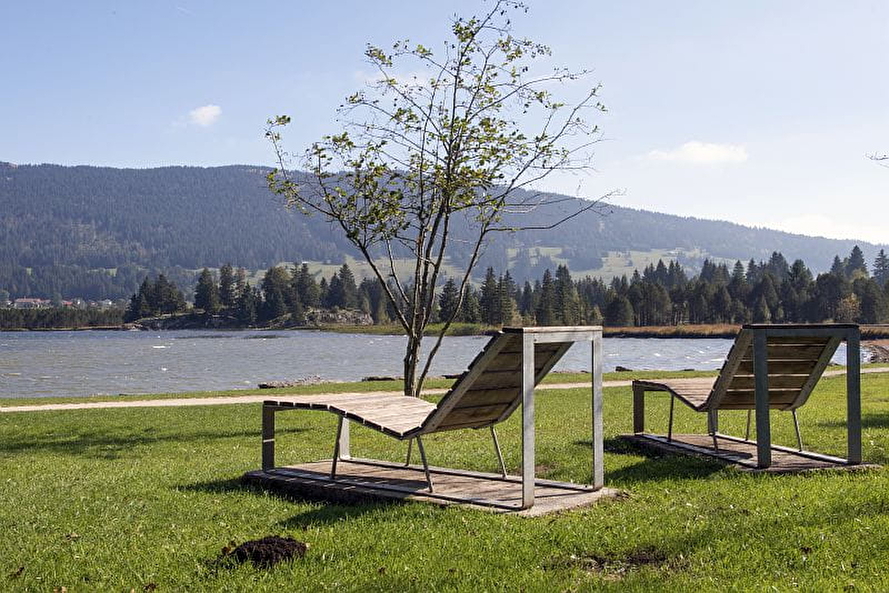 Les Rousses Lake, previously called Quinsonnet du Quintenois, is the only lake in the region of Bourgogne Franche-Comté to be located in the Rhine catchment basin.
Activities for all seasons
This lake of Upper Jura invites you to enjoy a whole host of activities in both summer and winter. Make the most of this mountain lake to cool off in the summer. After hiking or mountain biking, head for the lakeside beaches where there are lifeguards.
The watersports centre also proposes multiple activities such as sailing, pedalos, catamarans and canoeing. For a pleasant break and a bite to eat, the "Chalet du lac" restaurant is open from Tuesday evening to Sunday lunchtime.
Les Rousses Lake is an ideal winter playground too. When the ice is thick enough, it becomes an open-air skating rink. It is also the departure point for many cross-country skiing and snowshoeing trails.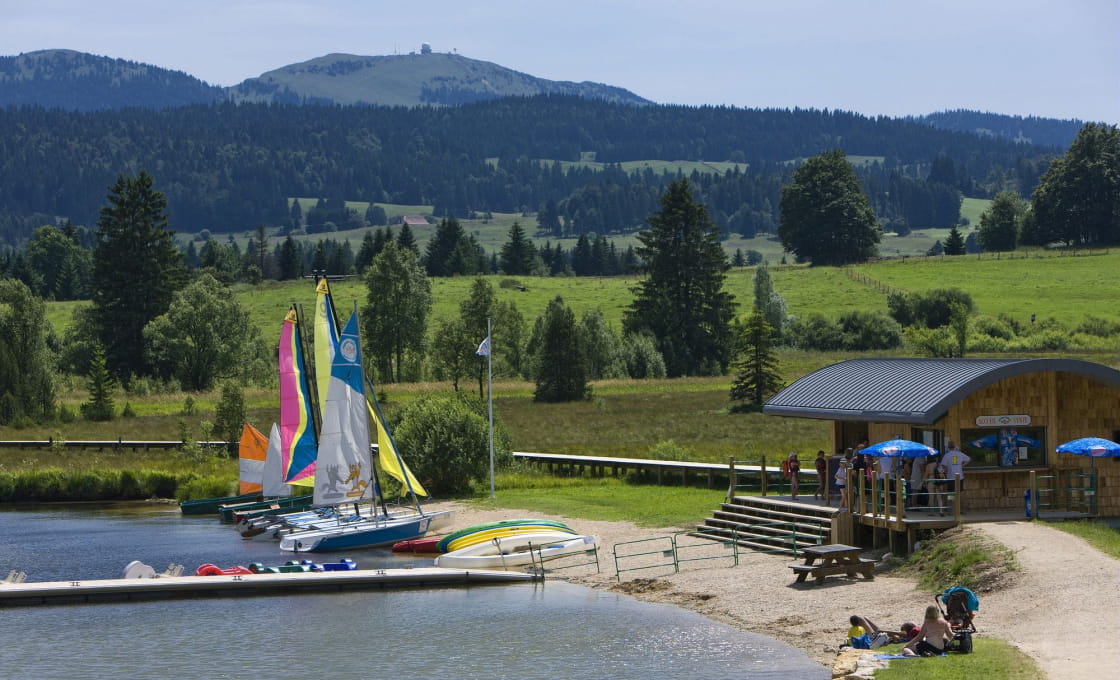 Discover the watersports centre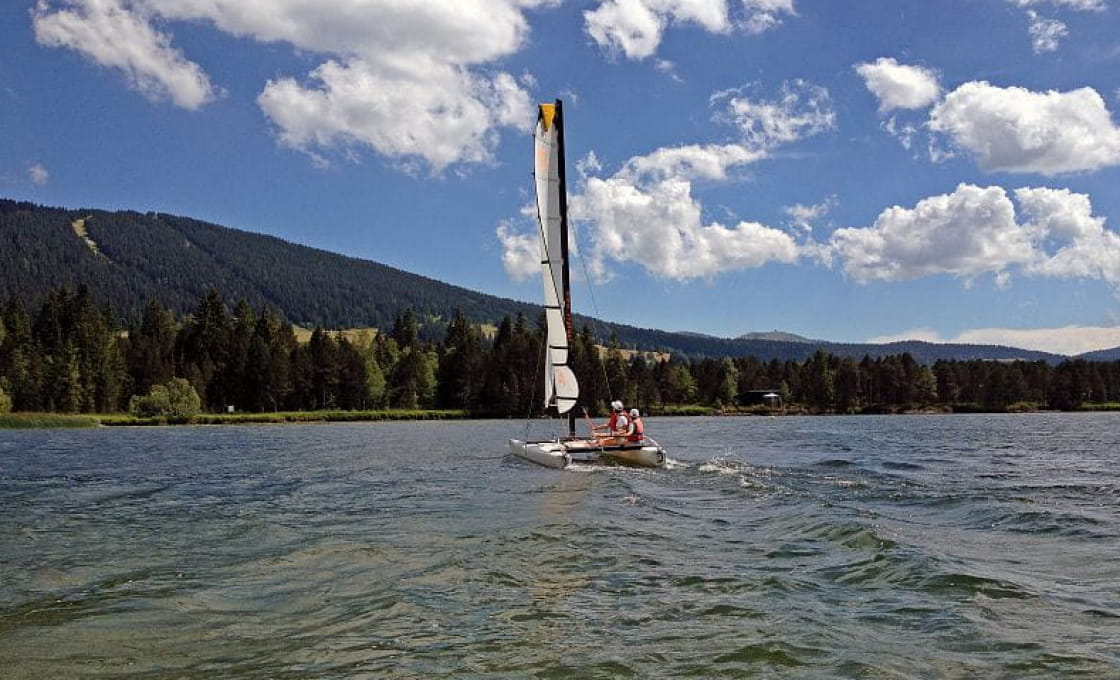 Try your hand at sailing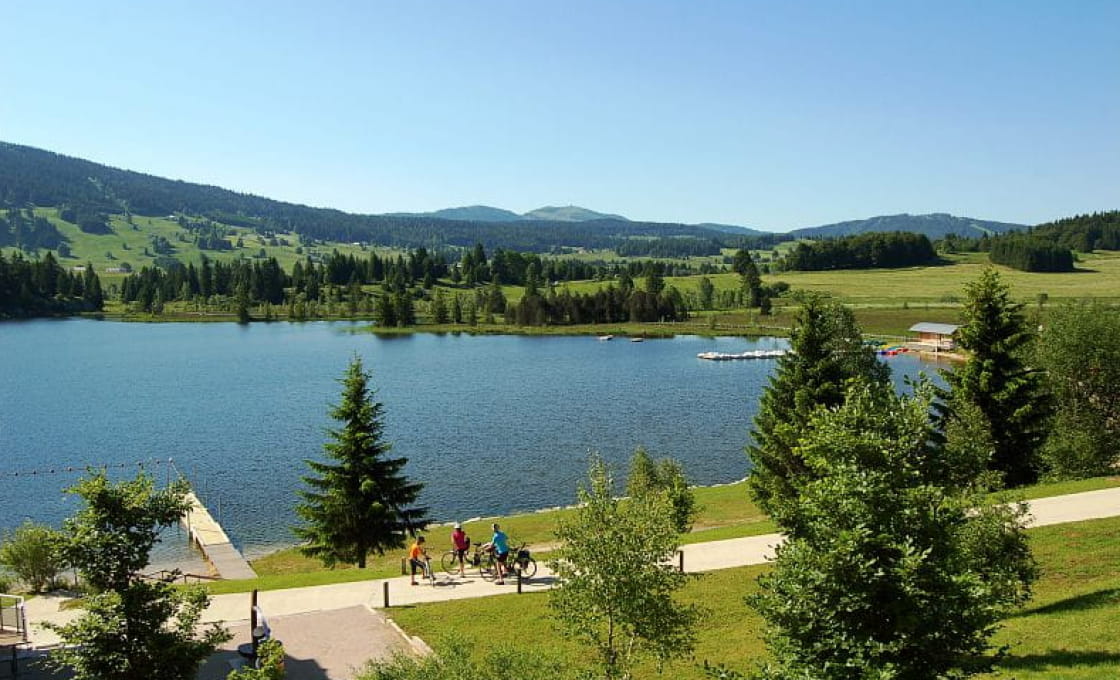 Go walking along the waymarked footpaths
Places to stay near the lake
For a night or more, the nearby resort of Les Rousses has plenty of accommodation solutions: hotels, gîtes, guestrooms... The choice is yours!