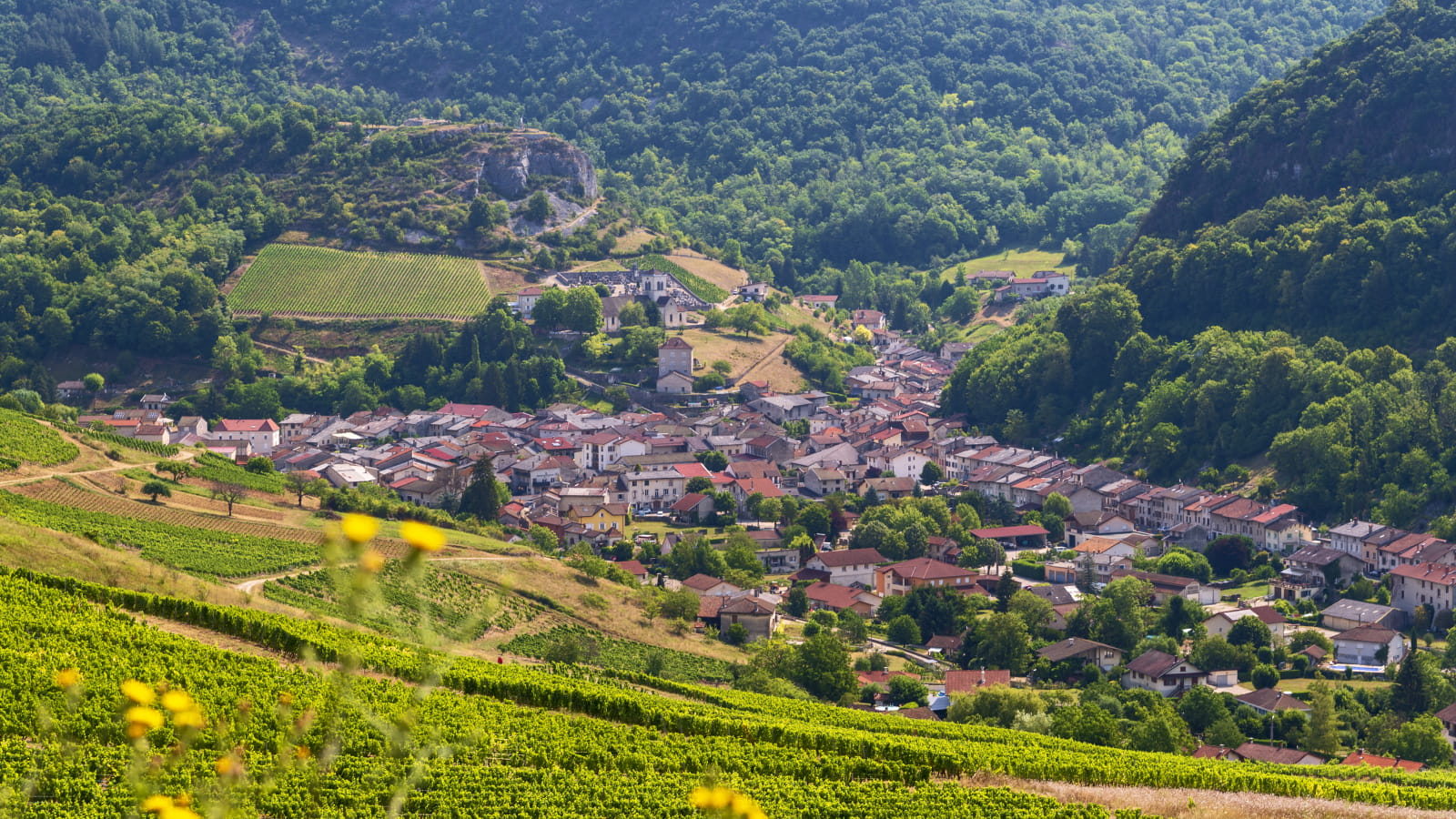 With just 500 hectares split between 3 production areas, the Bugey vineyard is a well-kept secret. It is discreet yet warm and genuine, just like the men and women who put all their energy, passion and hard work into their vines, the Bugey winegrowers.
A scenic road
Created in 1991, the Bugey wine road offers a sublime panorama of waterfalls and lakes, hills and valleys, plateaus and peaks... Between the River Rhône, the River Ain and the mountains of Jura, the Bugey region boasts an incredibly varied, lush green landscape of great generosity.
This "land of green" is scattered with castles, châteaux and typical villages, some of them perched high in the hills. The beautiful stone houses, washhouses, fountains, low walls and traditional winegrowers' cabins blend harmoniously into the surrounding nature where the air is pure and the light is gentle...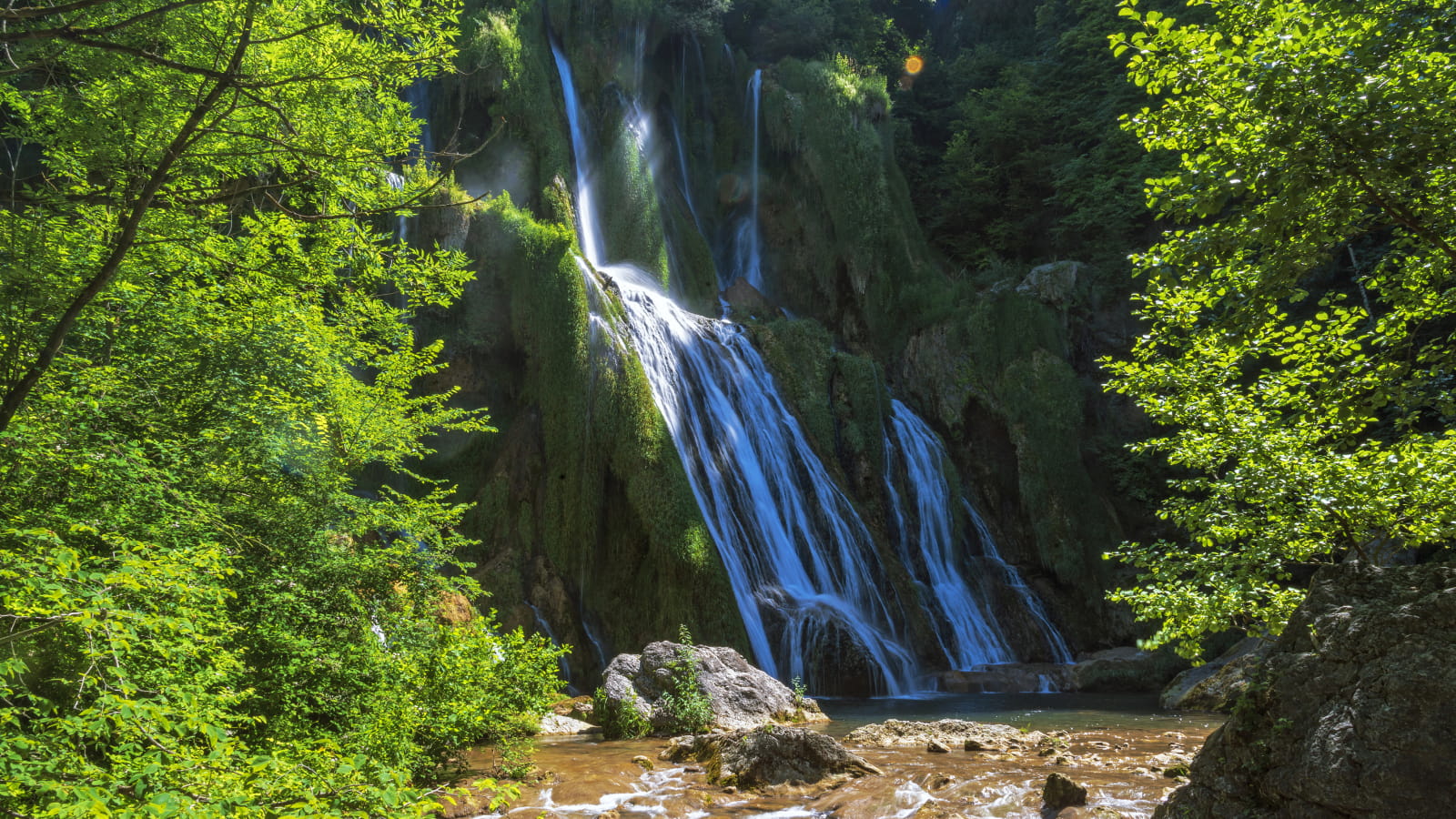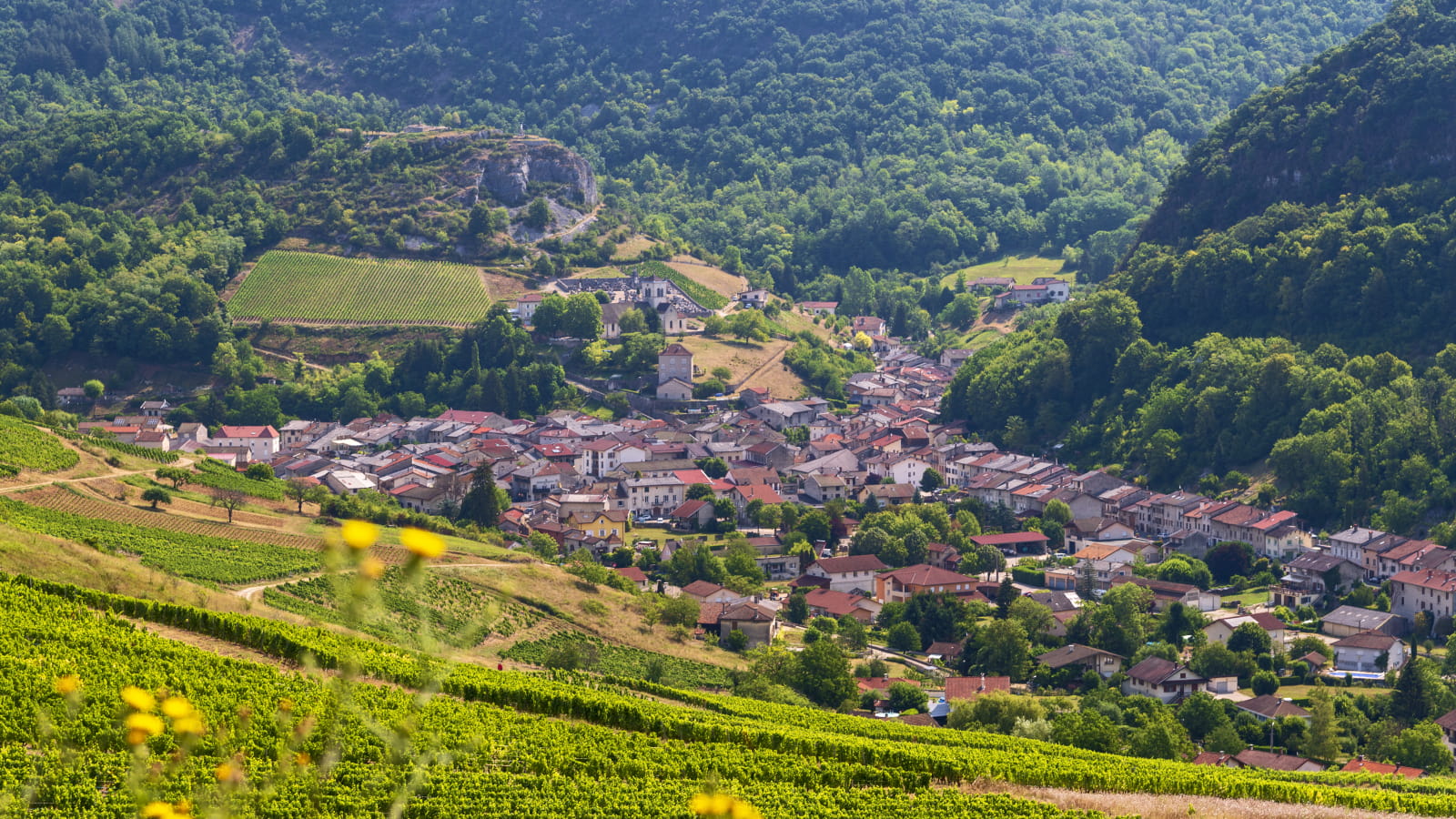 Away from the main roads…
The Bugey Wine Road features 5 loop itineraries across 3 winegrowing areas: Cerdon, on the very steep south-facing slopes, Montagnieu, on a southern slope with east-to-west exposure on the right bank of the Rhône, and Belley, a sector that stretches between the Colombier foothills to the Rhône. This diversity of terroir is reflected in that of the grape varieties and, therefore, the wines. Recently rewarded with their own Appellation d'Origine Contrôlée (protected designation of origin), these wines do justice to the local specialties of Bugey: diot sausages, meat pies, Belley tome cheese, walnut tart and other walnut delights.
… to escape down the lanes
In the homeland of Bugey's greatest gourmet, Brillat-Savarin, those culinary delights are washed down delightfully with local wines. Here it's all about easy living and savouring a truly bucolic itinerary from village to village, stopping for a bite to eat in the vineyards or at our restaurants to appreciate the generosity of the southern Jura mountains!