Departure : Levier
Arrival : Champagnole
From Levier in Doubs to Champagnole in Jura, the Conifer Road has succeeded in showcasing its extraordinarily rich forest on this 42km thematically signposted road into the heart of the most beautiful forests of the Jura mountain range.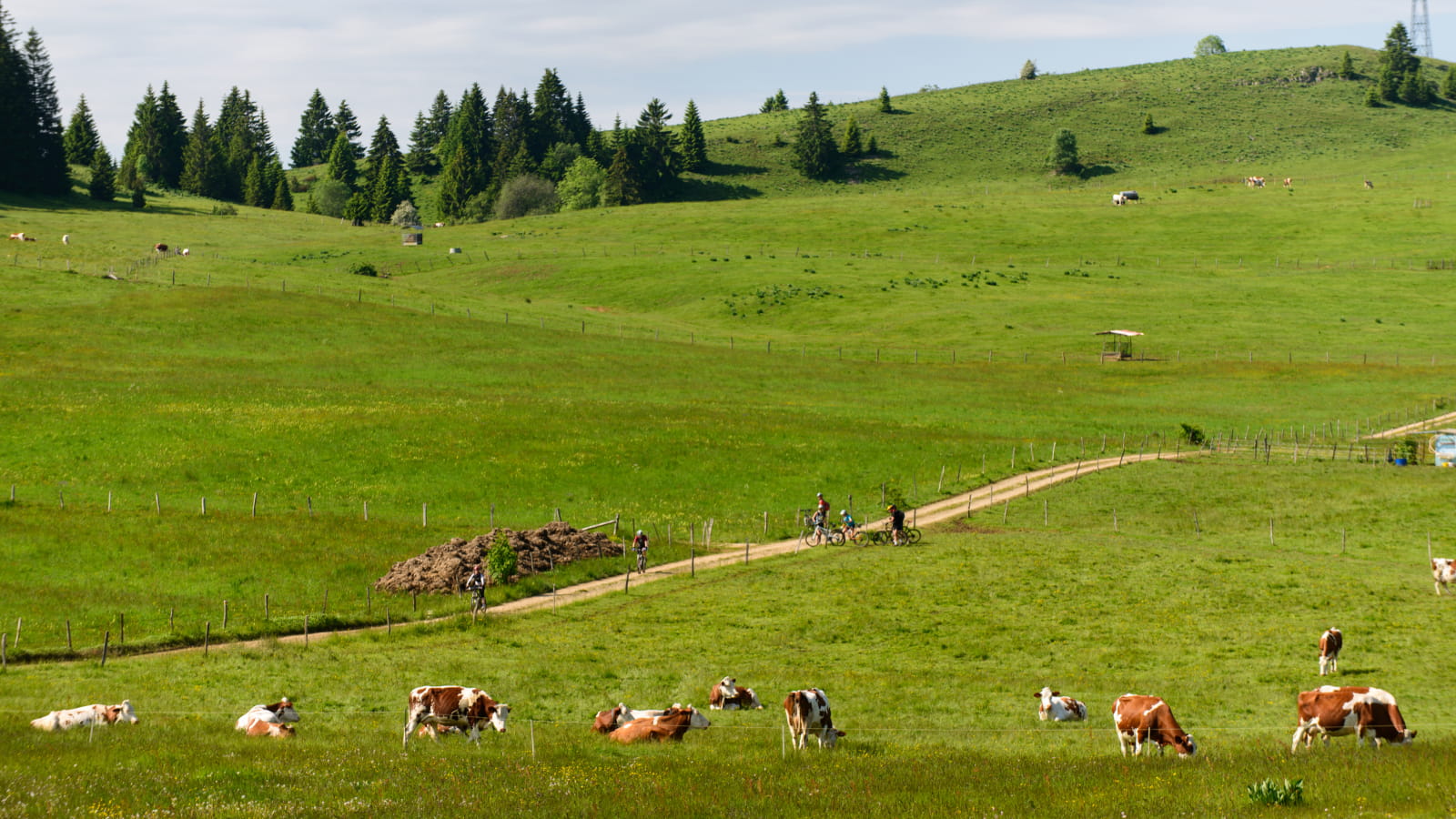 Specimens of a venerable age
Created in 1971, the itinerary crosses 10,000 hectares of forest. The pine forest boasts some of Europe's most beautiful conifer specimens, the most famous being in the Forest of Joux where it has lived for more than two centuries. The height of this so-called president pine exceeds 45 metres and it has a circumference of 3.85 metres. The Levier sector is home to its "twin", the Chapeau-Paris spruce.
A family itinerary
The mature, tall trees of Levier, La Fresse, Chapois and La Joux can be admired along this educational and cultural itinerary on which the whole family can discover the secrets of the forest, thanks to the Rondé glade animal parks, trails with interpretative panels, play areas and picnic areas.
Further south in the massif, the Upper Bugey conifer road in Ain stretches for more than 300km over four different itineraries that take you exploring a scenic land full of forests and water.