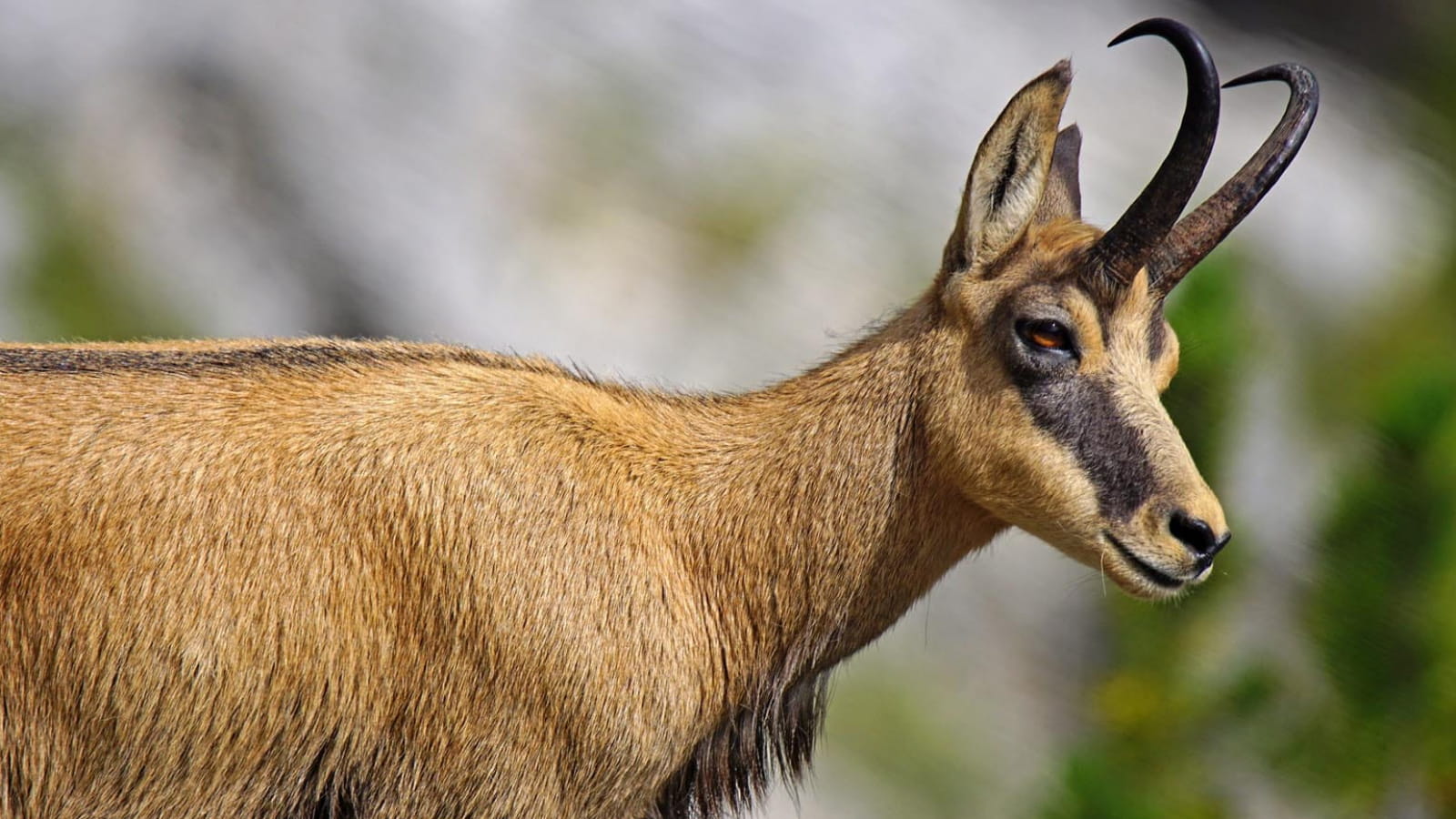 Their wide diversity of habitats makes the Jura Mountains the perfect place for wildlife. The Upper Jura Regional Nature Park is truly a sanctuary for chamois, lynxes and peregrine falcons, which are protected here along with their habitat. You can find out more about these protected species at the Maison du Parc (park information centre) and the Maison de la Réserve (reserve information centre), or even on a guided or unguided outing following the tracks of these iconic creatures.
Unspoilt nature
The Upper Jura Regional Nature Park
The Regional Nature Park of Upper Jura was created in 1986. It strives to protect and promote the natural heritage.
Straddling the Swiss border as well as the boundaries between 2 regions and 3 French departments, the Upper Jura Regional Nature Park is a mid-mountain habitat that includes the highest summits of the Jura mountain range. These are:
>> Crêt de la Neige, 1,720m,
>> Reculet, 1,717m,
>> Crêt de Chalam, 1,545m,
>> Crêt Pela, 1,495m.
The Park's ecosystem is conducive to the flourishing of pelegrine falcons, the lynxes, chamois and other species found in the massif.
En savoir plus sur le PNR
Discover and learn more about protected species and biodiversity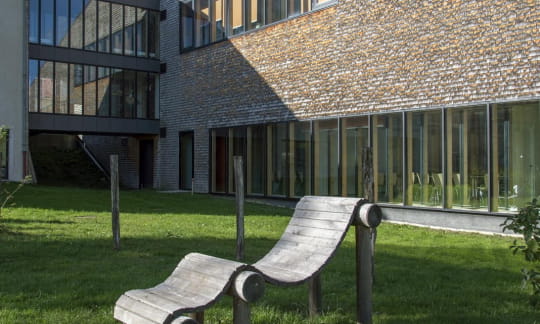 A Regional Nature Park and Centre
The Maison du Parc
The Maison du Parc in Lajoux is the Regional Nature Park's headquarters and an information centre for both tourists and local residents.
Throughout the year, it is a venue for exhibitions, tours and organised activities. There is also a permanent exhibition called "Haut-Jura, terre vivante" (Upper Jura, a living land).
The centre invites you to discover the park's multiples facets...
Visiter la Maison du Parc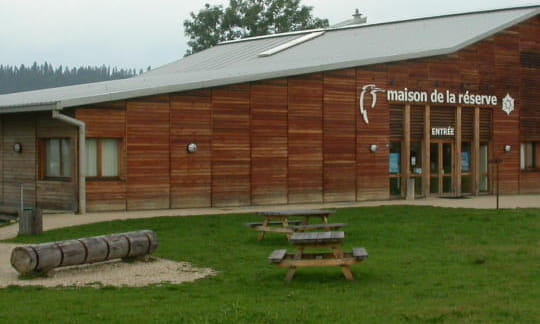 A Protected Nature Reserve and Centre
The Maison de la Réserve
The Maison de la Réserve is the information centre of the Remoray Lake Nature Reserve, a sanctuary for numerous species of birds and ducks. The association aims to protect the wildlife and vegetation of the Remoray Lake Nature Reserve.
Intended for a wide audience, the information centre hosts some fabulours exhibitions all year round where you can find out more about all this biodiversity.
Nature excursions are also organised, your chance to track and observe the wildlife, especially birds.

Visiter la maison de la réserve
Finding a nature guide
Nature excursions
They are here to assist nature and to guide anyone wishing to discover the massif's rich natural habitats. On foot, on snowshoes or by bike, they help you become more mindful of your surroundings while enjoying the pleasures of the great outdoors.