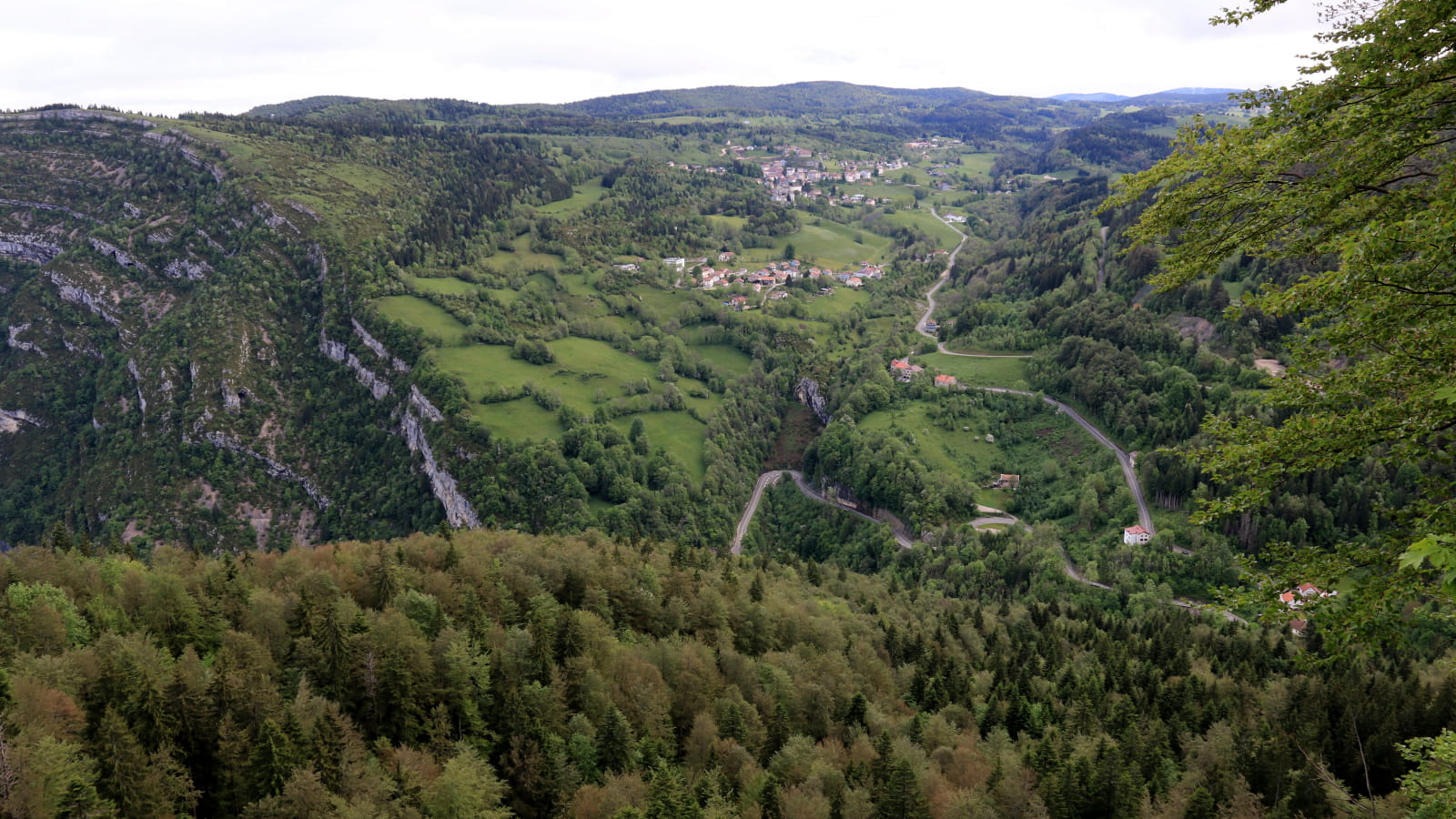 In summer 2019, the 7 panoramic viewpoints became features of the new Haut-Jura trail-running area after the area was enlarged to include some 20 itineraries and 300km of waymarked trails. The promise of a great running experience!
New in 2019
300km of trails
The Haut-Jura trail-running area is at Septmoncel in the heart of the Upper Jura Regional Nature Park and just a few kilometres from Saint-Claude. This trail-running area is a must for fans of wide open spaces and mid-mountain terrain. The two main national events that take place here, the Trail des 7 Monts (35km in October) and the UTTJ (110km in July) attract more and more enthusiasts every year.
The brochure with 21 trail descriptions is available at the Haut-Jura Saint-Claude tourist offices.
The trails
From Saint-Claude
5 trails
From Septmoncel – Les Molunes
5 trails
From the Lizon plateau
3 trails
From Les Bouchoux
4 trails