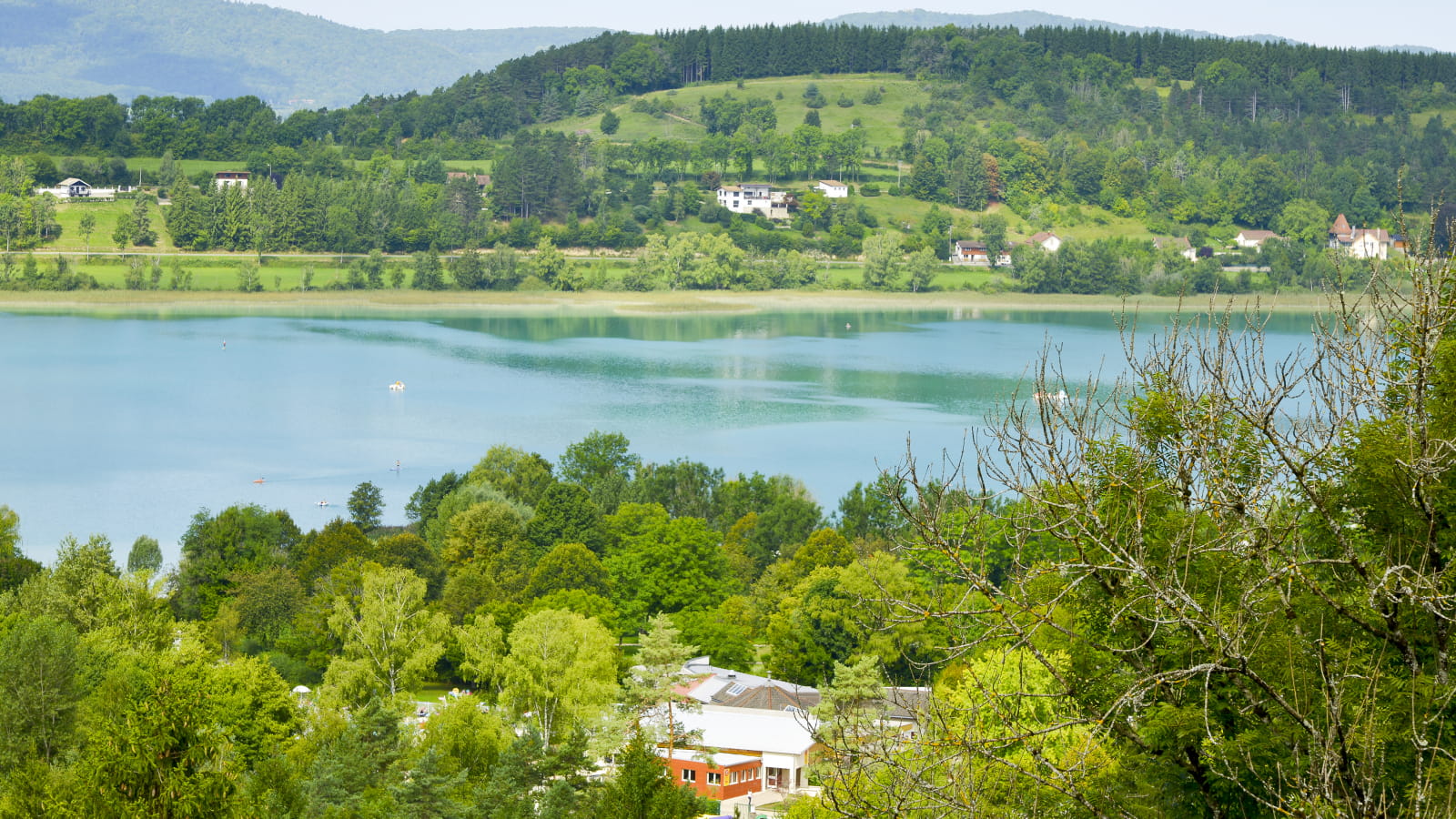 This new trail-running area opened in 2019, with 3 itineraries starting at Clairvaux-les-Lacs, much to the delight of runners.
New in 2019
An unspoilt trail-running resort
This new trail-running area opened at the end of 2019 in the heart of Jura's lakes region. The Green Resort of Clairvaux-les-Lacs is the departure point for 3 itineraries designed by local clubs especially for trail runners.
Between lakes, forests and panoramic viewpoints, these waymarked routes are a delight for enthusiasts who love woodland and bathing spots! Because after all that effort, why shouldn't you enjoy a quick dip in Clairvaux Lake?
The trails
N°8 "les Tracoutis"
7.2km
N°9 "Les Nuisières"
8.8km
N°10 "From La Baume to La Scie"
17.9km