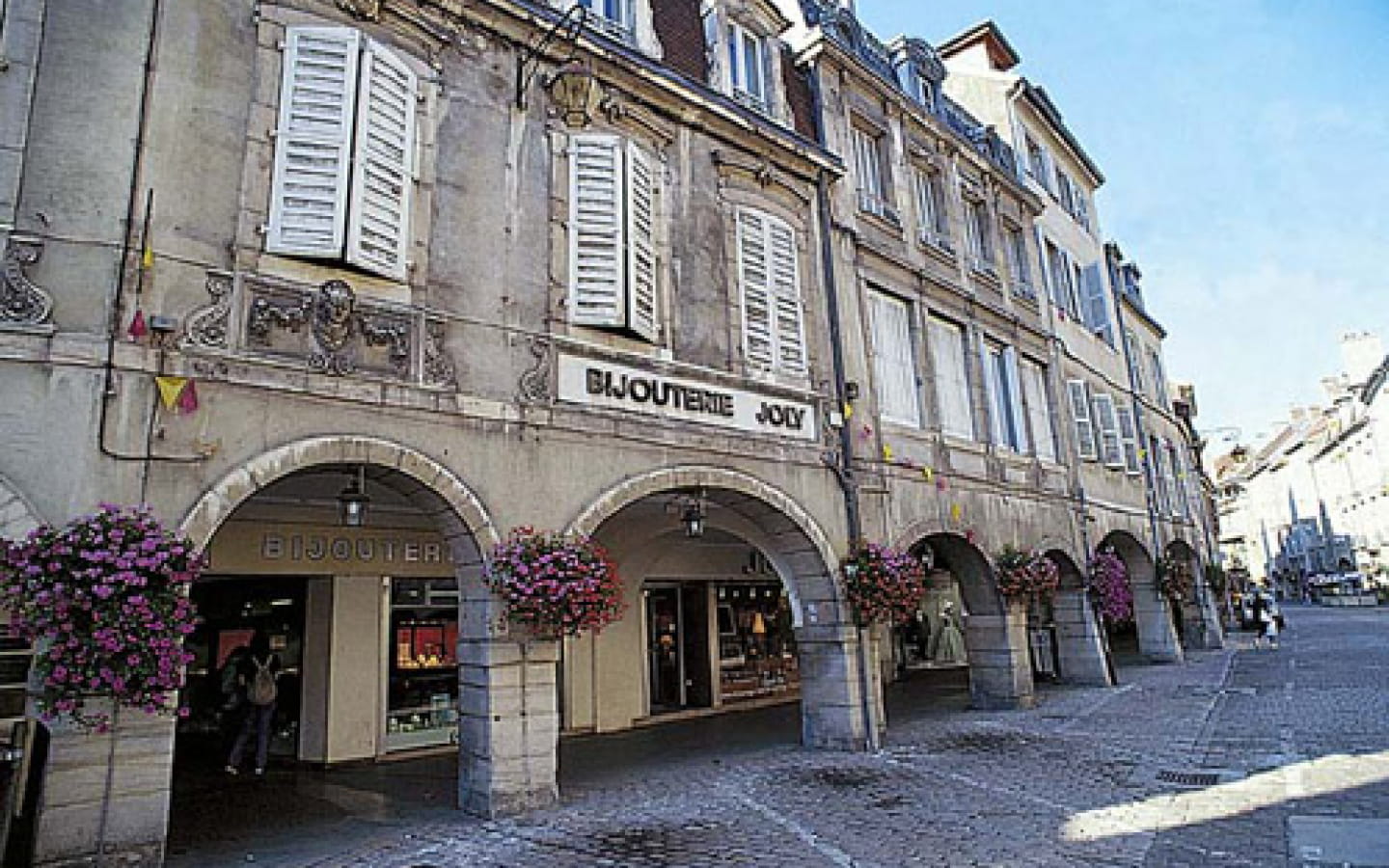 -
Lons-le-Saunier the City of the Princes of Orange

Lons-le-Saunier was built in the Roman period around a spring of salt water, and its spa tradition and the Enlightenment period have left their stamp on the town.
Located at the foothills of the Jura Mountains, Lons-le-Saunier is an ancient spa town, whose Lédonia Baths perpetuate a centuries-old tradition by welcoming patients and tourists for spa treatments or well-being courses.

The ancient city of the Princes of Orange has a rich heritage tucked away beneath the surface: the audacious rue des Arcades, with its labyrinths of inner courtyards, its sculpted faces, the birthplace of Rouget de Lisle, the famous composer of the Marseillaise, the Hôtel Dieu and its mysterious apothecary with 18th century porcelains and wood carvings, the Italian Theatre built in 1903, one of the only ones open for visits in France...

Lons le Saunier also offers its visitors a different way of life, with its picturesque little squares and its Museums of Fine Art and Archaeology, and it is also the ideal starting point for many an excursion.
LONS LE SAUNIER
Place du 11 novembreOffice de Tourisme39000 LONS-LE-SAUNIER
Brochures edited by Montagnes du Jura